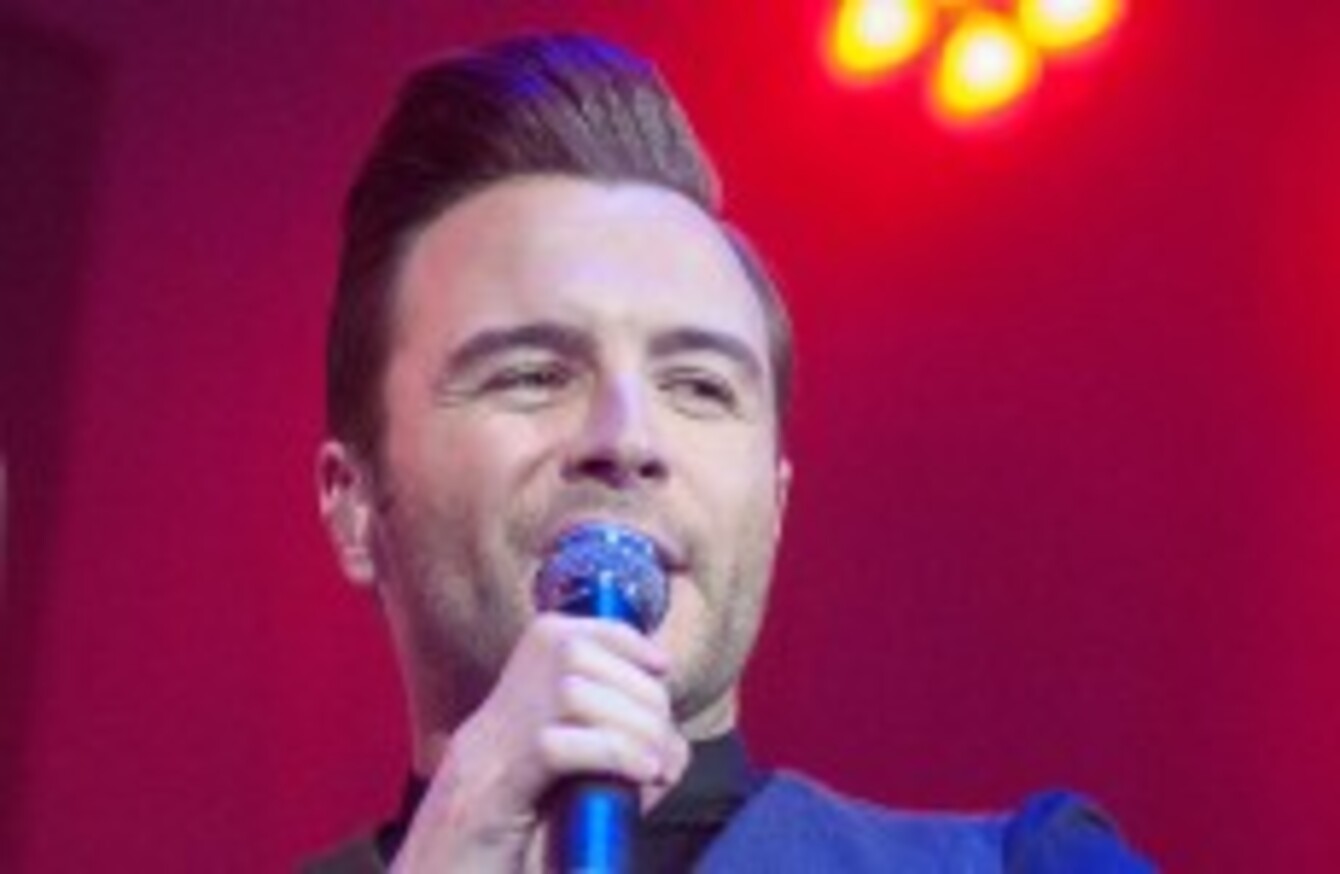 Shane Filan
Image: Wullie Marr/EMPICS Entertainment
Shane Filan
Image: Wullie Marr/EMPICS Entertainment
Updated 9.57am
WHILE HE HIMSELF is a newcomer to public life, the family of Renua's latest general election candidate are no strangers to fame.
The party has announced Finbarr Filan (47) as its candidate for Sligo-Leitrim, describing him as having no tradition in party politics.
He also happens to be brother of Shane Filan of Westlife fame.
Compared to his younger brother's almost two-decade long career in the spotlight, Finbarr focused on manufacturing, retail and construction.
Renua said Filan is a qualified manufacturing engineer, who started his own property development company in 2003 and "experienced the highs and the lows of the last seven years like so many others in Ireland".
Along with two brothers he was involved in the bankruptcy of Shafin Developments, declared in 2012.
Speaking to RTÉ Radio 1, Filan explained he and Shane planned to focus on a number of building projects within Sligo with this company, aiming to put together a retirement fund:
Shane was in the band and he needed a retirement plan. I had left a very good in industry, and I needed a retirement plan, and we wanted to do something for Sligo and created some jobs.
He conceded that after getting together with a plan to build houses, they had 'no idea' what they were doing when they started out.
Filan added that he is still in discussions with three banks, and hopes to be "finally out of it" by the end of the year.
Filan recalled having to sort through a coin jar with his brother after the banks "pulled the plug".
There's nothing like the day your wife rings you and tells you the passcard isn't working, and that was the day Bank of Ireland pulled the plug on us, and we couldn't buy food.
Filan later took on the challenge of bringing a loss-making Centra back into black in 2010, Renua said.
"I was lucky that the shop was there," Filan explained.
He is currently chairman of Sligo's Business Improvement District.
Support for Renua stood at 1% in this weekend's Sunday Business Post/RED C opinion poll, on par with People Before Profit but below the Green Party and the newly formed Social Democrats, both at 2%.