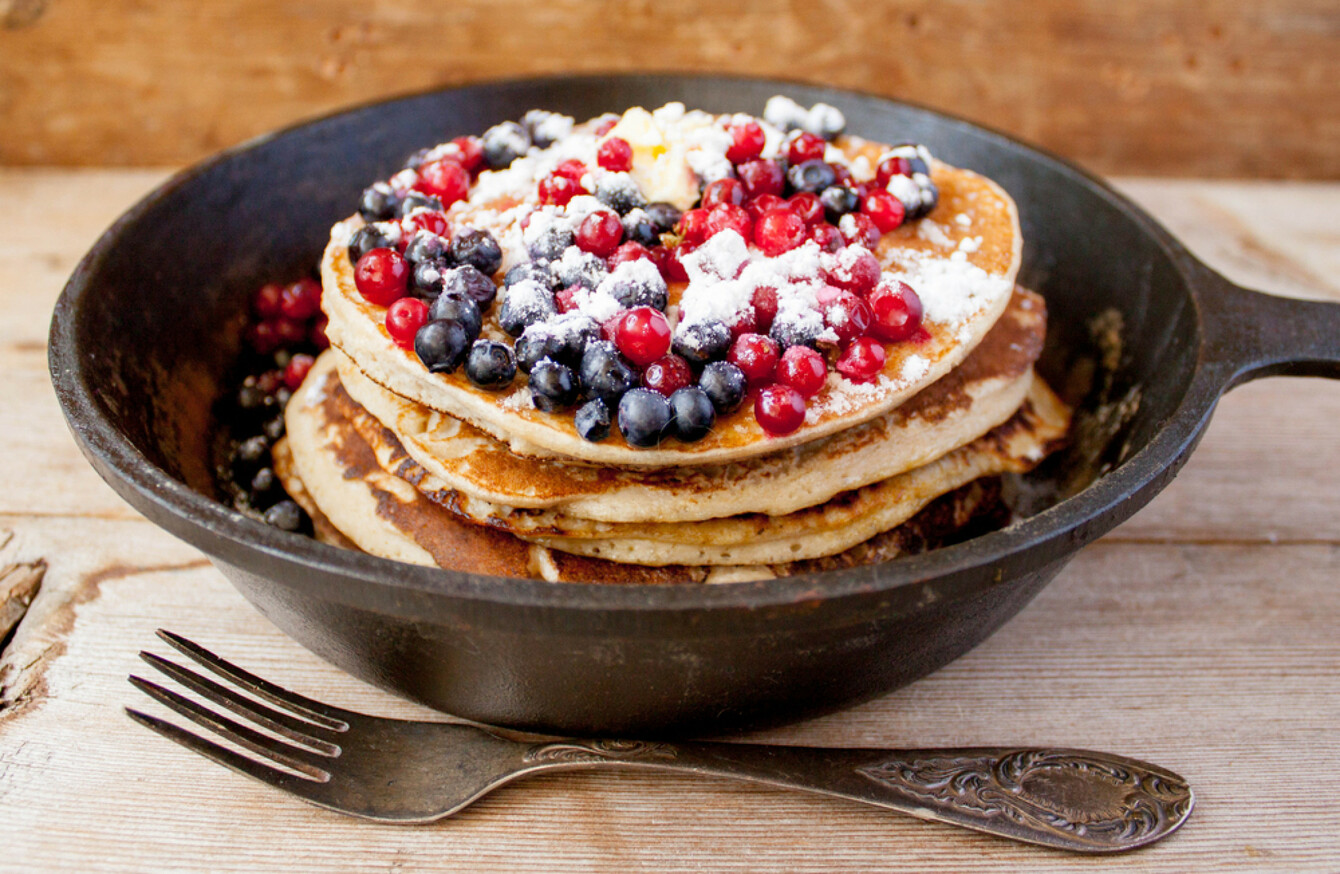 Image: Shutterstock/Genitchka
Image: Shutterstock/Genitchka
OATS ARE ONE of those staple ingredients that almost every household in Ireland has in the kitchen. They're a hearty and wholesome breakfast, and one of nature's fast foods.
Oats are also full of nutritional benefits; they are low in saturated fats which is said to be important for those with health problems like heart disease and obesity, as well as being high in soluble fibre. As well as this, they contain important minerals like calcium, iron and thiamin.
Some might say that a bowl of porridge is the 'real' Irish breakfast, and who are we to disagree? But today we're thinking beyond the breakfast table and transforming the humble oat into meals that may not first spring to mind. Read our favourite oat-based recipes below.
Porridge bread: Porridge bread is a very simple and healthy alternative to regular bread, and if you haven't tried it yet you're missing out! To make, mix one egg, a 500ml tub of natural yogurt and a large spoonful of milk in a large bowl. With the empty tub of yogurt, measure out two tubs of oats and add these to the bowl, followed by your choice of seeds or dried fruit.
Mix the batter until combined and transfer to a lined loaf tin. Place in a hot oven for about 50 minutes and your delicious loaf will be ready to eat. This would make an excellent breakfast choice for kids, due to its slow releasing energy and high levels of calcium which is great for growing bones!
Oat pancakes: Oat pancakes are very quick to make and are a slightly healthier alternative to regular buttermilk pancakes. In a blender, add a cup of oats, one banana, 2 eggs, a cup of milk and a pinch of baking powder. Blitz until combined, then set aside for 20 minutes or until you are hungry.
To cook, heat some coconut oil in a large pan and make four pancakes by pouring out four ladlefuls of batter. Once the batter begins to bubble, flip over and cook on the other side until golden. Serve straight from the pan with your choice of toppings- our choice would be some honey, yogurt and berries. Delicious!
Banana oat smoothie: Oats are a great ingredient to add to fruit smoothies and adding just a handful to your favourite smoothie will help keep you fuller for longer. To make a satisfying and nutrient packed smoothie, simply blend together a banana, a handful of blueberries, 3 or 4 tablespoons of oats and some milk until smooth.
This can be made using any variety of berries or fruit so feel free to use whatever you have in the fridge. The perfect on the go breakfast!
Root vegetable oat crumble: Root vegetable crumble is a deeply comforting autumnal side dish. Use whatever root vegetables you have – a mix of parsnip, carrots, turnip and sweet potato works well, but feel free to get inventive! Heat some butter and garlic in a large pan and add your chopped veggies until they start to soften. Mix in a heaped spoonful of flour, followed by about 300mls of stock, and simmer until the sauce begins to thicken.
Set aside and make your crumble by combining a cup of oats, a cup of flour and about 70g of butter; use your fingers to rub the mixture together until combined, then add some grated cheese and seasoning. Transfer the vegetables to a baking dish, top with the crumble and bake in a hot oven for about 40 minutes, until the vegetables are soft. This warming crumble can also be made ahead and frozen.
Oat crusted chicken: Oat crusted chicken is a great alternative to some less healthy batters, yet still packed with flavour and crunch. Firstly, place a few spoonfuls of oats in a shallow bowl and season with salt, pepper and paprika. Beat an egg in a second bowl, and in a third bowl measure out a few spoonfuls of flour.
Season the chicken fillets, then dip in the flour, followed by the egg and finally coat in seasoned oats. Fry for 2 minutes on each side, and then place in a hot oven for 20 minutes, until the chicken is fully cooked. Serve with some sweet potato wedges and side salad for a tasty midweek supper!