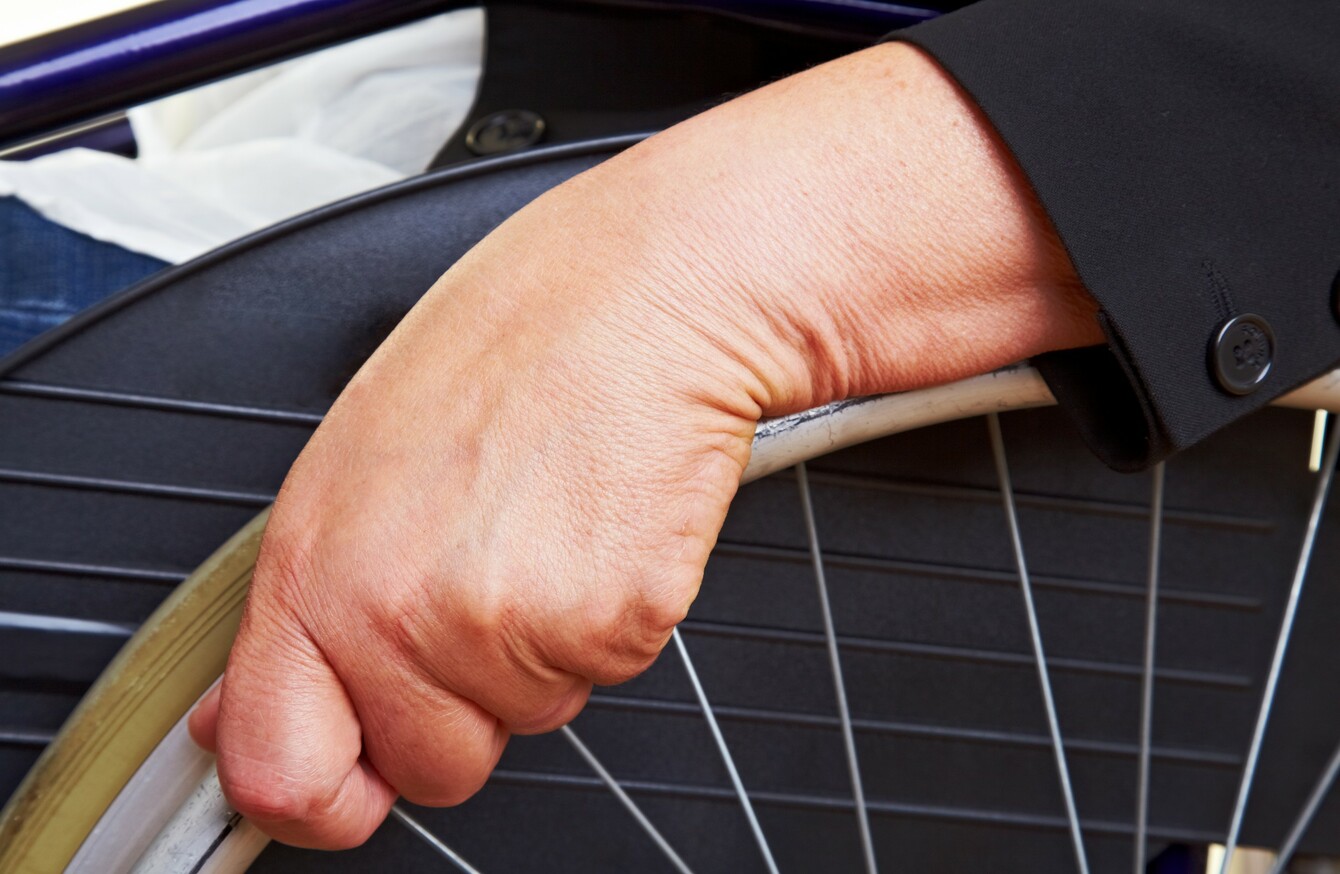 Image: Shutterstock/Robert Kneschke
Image: Shutterstock/Robert Kneschke
A JURY HAS awarded a 41-year-old woman who uses a wheelchair €132,000 in damages after finding members of an Garda Siochana trespassed and falsely imprisoned her in her home while questioning her about a missing iphone.
The award was made to Catherine Houlihan from St John's Terrace Carrick on Suir Co Tipperary who sued Ireland and the Attorney General after two Gardai called to her home on 2 August 2011.
She claimed two Gardai entered her home without a search warrant, and proceeded to question her in her bedroom in connection with the alleged theft of a mobile phone from a fast food restaurant in the town earlier that day.
Ms Houlihan, who was left disabled after suffering a stroke at the age of 13, said she was at the restaurant earlier that day but denied taking the phone. She said the Gardai searched, without permission, her handbag and wheelchair for the phone.
She said the Gardai said if she did not admit to taking the phone they would take her to Clonmel Garda Station, while one member she said said to her that he never had to arrest a person in a wheelchair before.
She said the questioning was oppressive, and felt imprisoned in her bedroom during the questioning. The Gardai left her house and she never heard anything from them again about the matter.
She said she had never been in trouble before and was left shocked and fearful by what happened to her.
The State had denied all of Ms Houlihan's claims.
It said the Gardai went to her home while making inquiries about a possible stolen phone after CCTV pictures showed her taking something from the table in the fast food restaurant where the phone was believed to have been left by its owner.
Ms Houlihan said she moved from the table she was at to the other table to get a few sachets of salt. She then returned to her table finished what she was eating and went outside for a smoke.
The action was heard over three days before a Judge of the High Court Mr Justice Colm Mr Justice MacEochaidh and a jury of five women and seven men.
Following its deliberations the jury found on majority decisions that Ms Houlihan's privacy had been breached, that she had been falsely imprisoned and that the Gardai trespassed at her home on the date in question without lawful authority.
The jury then proceeded to award her a total of €132,000 in damages.
The Judge, who thanked the jury for their civic duty, placed a stay on the decision pending an appeal.
Afterwards Ms Houlihan thanked her legal team of Aidan Doyle SC, Dermott Cahill Bl and David Burke solicitor.