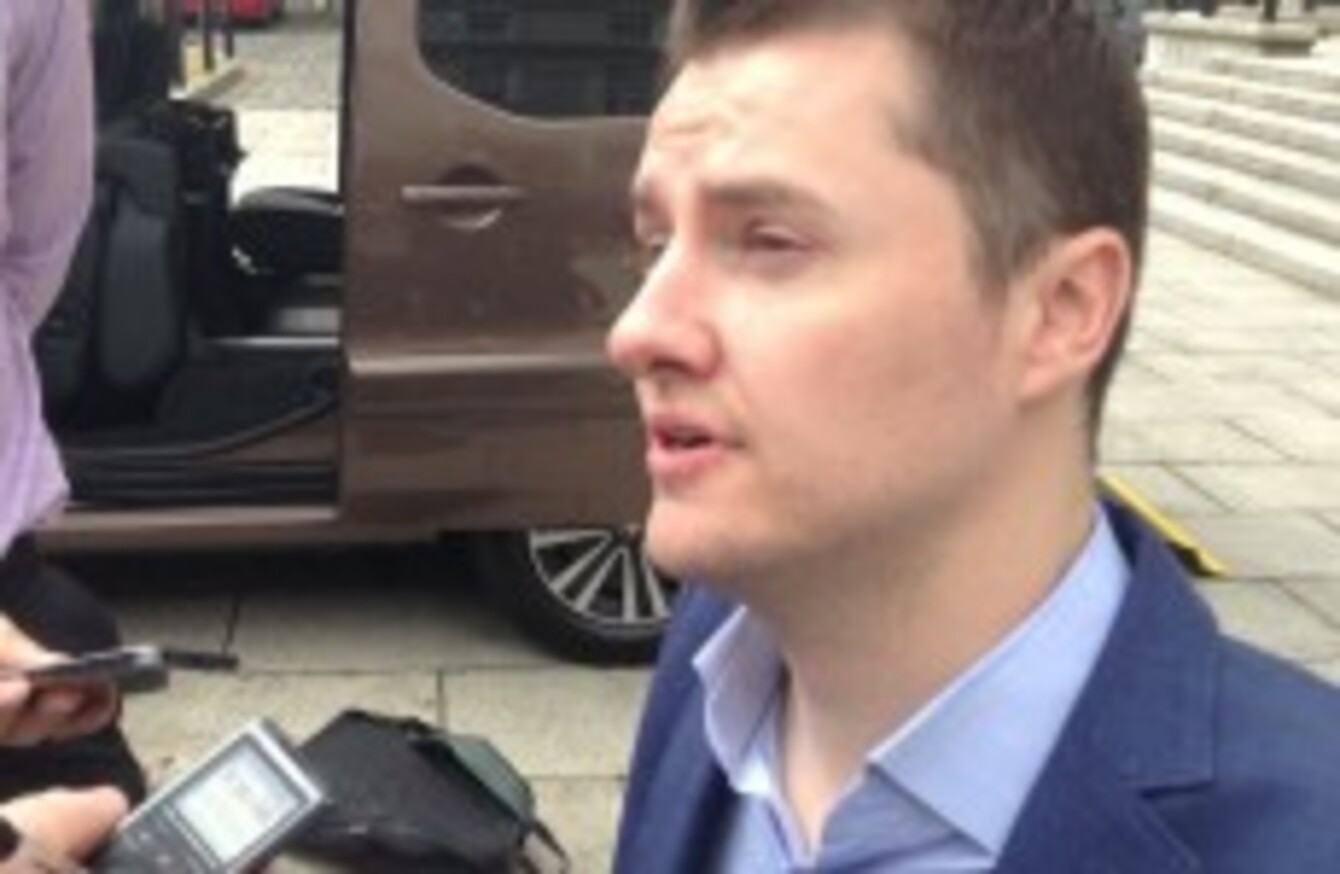 Stephen Closkey
Image: Daragh Brophy/TheJournal.ie
Stephen Closkey
Image: Daragh Brophy/TheJournal.ie
A DUBLIN MAN who advised the Government on a new wheelchair accessible taxi scheme says he felt compelled to do something to tackle the lack of available vehicles after an incident in the city centre four years ago, when he was left stranded for four hours.
Stephen Closkey, from Swords, said he was left waiting "freezing" in the rain at the side of the road three years ago after a cab he had booked for 2am failed to show up.
He ended up having to call his parents to come pick him up.
"It left me in bed for a few days sick," Closkey told reporters at the launch of the new grant scheme yesterday.
Keen to help others inconvenienced by similar experiences, Closkey went on to set up the website wheelchairtaxi.ie, which provides transport listings for the entire country.
You can search any area of Ireland, and you'll find wheelchair-accessible transport in your area. We've got taxis, we've got mini-bus hire, we've car hire, even a few wheelchair accessible fishing boats.
He was appointed to the Government's Taxi Advisory Committee last year, and has since been providing input on a range of issues, including the initiative announced by Public Transport Minister Alan Kelly yesterday.
It's hoped the scheme will boost the number of Wheelchair Accessible Vehicles in the country's taxi fleet by around 200, to 1,060. Opening to applicants from early next month, it will provide €1 million in grant funding for drivers who want to buy a new accessible taxi, or upgrade their current one.
Closkey described the scheme as a "good start".
At the moment we've two wheelchair accessible taxis in the entire of Tipperary. So when you're looking at statistics like that, you've a long way to go.
He said he hoped his contribution to the taxi advisory panel would help "keep the issue at the forefront".
Now 30, Closkey suffered a spinal cord injury 12 years ago that left him paralysed from the neck down, when he fell from a hay bale. He said he also suffered from other "knock on" effects as a result of the injury, including pressure sores, kidney infections, spasms.