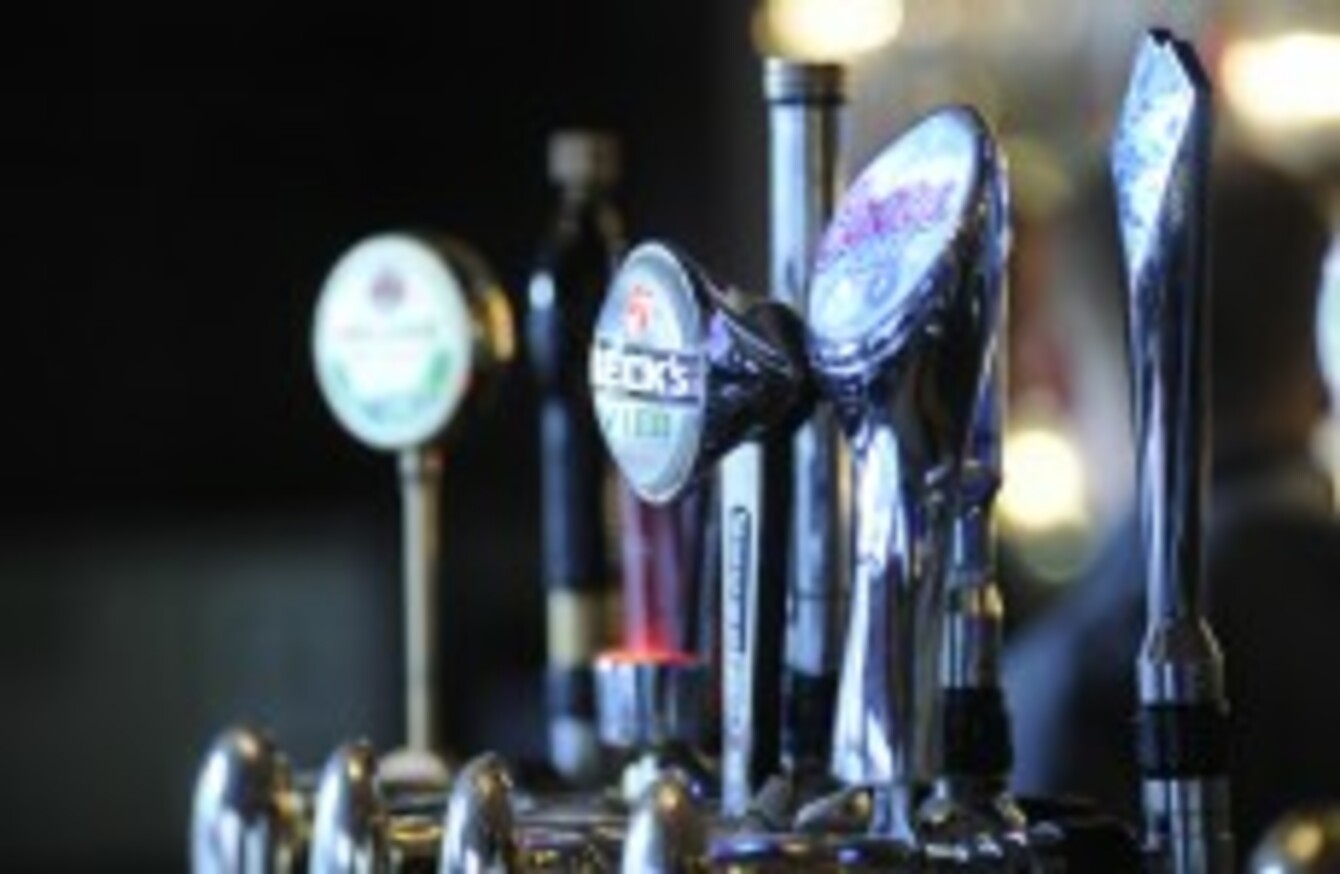 Image: Photocall Ireland
Image: Photocall Ireland
OVER A THIRD of Irish people say they would visit their local pub more often if there was free Wi-Fi available, while almost 28 per cent are looking for better bathroom facilities.
Brewers Molson Coors has carried out what it calls a 'major research study' into what customers are looking for from their local, and 86 per cent said they would visit more often if they could surf the web for free, if there was better food, more entertainment, outdoor heating and a shuttle bus service.
Unsurprisingly 65 per cent of those surveyed said that they wanted cheaper drinks.
The study also found that 63 per cent of people go to the pub less than they did two years ago, while 65 per cent are less likely to go mid week.
The reasons for this fall off in custom? Prices, lack of disposable income and better entertainment at home are all cited as reasons, while almost 50 per cent of people said they drink more at home than they did two years ago.
Other improvements people would like to see in their local include:
Live music – 35 per cent
Pub quiz – 20.6 per cent
Dedicated smoking area – 14.6 per cent
Pub sports team – 10 per cent
Social network feeds – 7.6 per cent
Shuttle bus service – 26.6 per cent
Live comedy – 21.6 per cent
The study also revealed that 42 per cent of publicans are dissatisfied with support from their banking institutions, while 52 per cent described the industry outlook as 'poor' or 'very poor'. Rural pub representatives are more pessimistic than their suburban counterparts.
However, when it came to their own specific pubs the respondents were more optimistic with 42% seeing the outlook as 'good' or 'excellent' versus just 25% who had a negative perspective.
Niall Phelan from Molson Coors said that his company has a strong belief in the future of the sector and said that this belief is based on:
…both Ireland's deep rooted pub culture and the innovation and entrepreneurship shown through this survey of publicans across the country.
It emerged in April that bar sales are down along with adult consumption of alcohol, while off-licence sales increased by five per cent.
What improvements would you like to see in your local? Tell us in the comments section below…