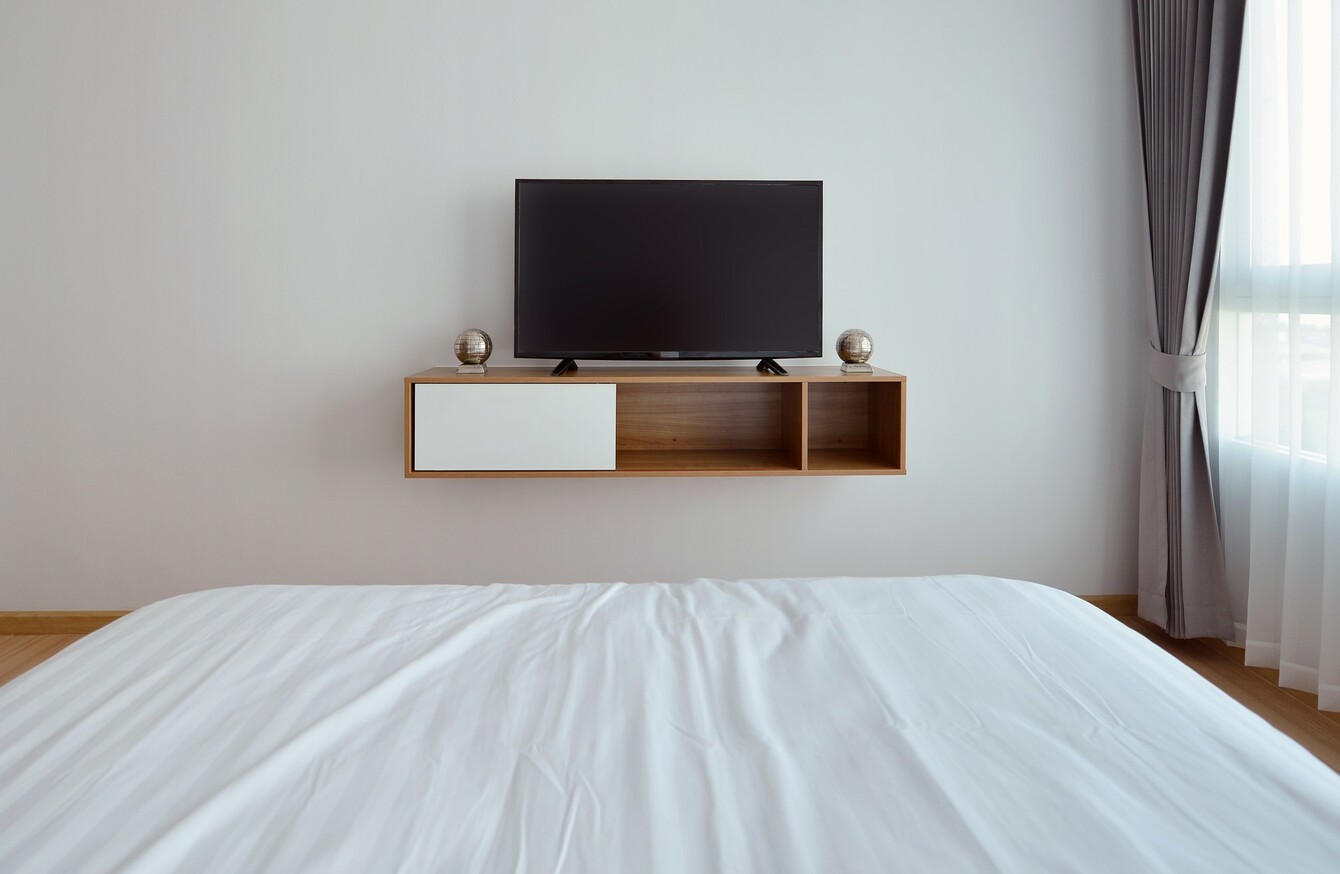 Image: Shutterstock/Tavarius
Image: Shutterstock/Tavarius
FOR MOST OF us, it's a non-negotiable part of the living room (and possibly the kitchen and bedroom too): the television.
That being said, a massive black rectangle isn't always the easiest item to find a home for, nor is it the prettiest thing to look at. When you're all Netflixed out, the empty screen can become a bit of an eyesore. So how best to counterbalance that harshness?
The TV stand is a great place to start. Standard options tend to be uninspiring and dated, but when chosen right they can make the television screen feel like a core part of your room, rather than just the box in the corner.
Here are six stylish alternatives for a TV display stand. These six options will enhance your viewing experience, even when the TV's off…
1. Work of art: TV easels like this one from Maison du Monde are a quaint way to display your screen. With an adjustable height and easy to manoeuvre base, they're as practical as they are pretty. See how the founder of @norweiganwoodonline, Angie Johnson, has styled hers below.
2. Wardrobe wonder: For a completely streamlined and luxe look, hide your TV and electrical devices away in a vintage wardrobe armoire, like this French style one from Sweetpea and Willow or grey cane one from Dunelm Mill that's more budget-friendly. Adjust the shelves or have some added to suit your needs. This is especially good for the bedroom, when sometimes the TV just needs to be closed away. Check out how @hearnesofbeaconsfield has integrated a TV into the rest of the room, below.
3. Think rustic: Architectural salvage yard like Mac's Warehouse in Dublin 8 are treasure troves for unique pieces of reclaimed materials. If you're handy with tools (or know someone who is), how about adding some rustic charm to your space with a plank of solid timber added to metal stands? Inexpensive and simple.
4. Move on: Companies like Dublin Wall create super clever moveable walls that allow you to partition your space as desired. Think about adding a wall-mounted TV to level up the experience. Great for large open living spaces.
5. Shelves, cubed: Most of us are familiar with the ever-popular Ikea Kallax cube shelving unit. They're an inexpensive and customizable way of adding storage to any space. Though they are usually positioned vertically, cube shelves make for great TV storage. Baskets beneath them can be used to disguise and organise TV accessories, like @mydiyhappyhome has done below.
6. Swap and switch: Bedside tables aren't just for the bedroom. Get creative and group them two or three of these small lockers abreast to place your TV on. These dark oak and dusty pink mid-century style ones from Made.com would make a gorgeous addition to any space in the house, or go all one tone like @myhousewokeuplikethis has done below.