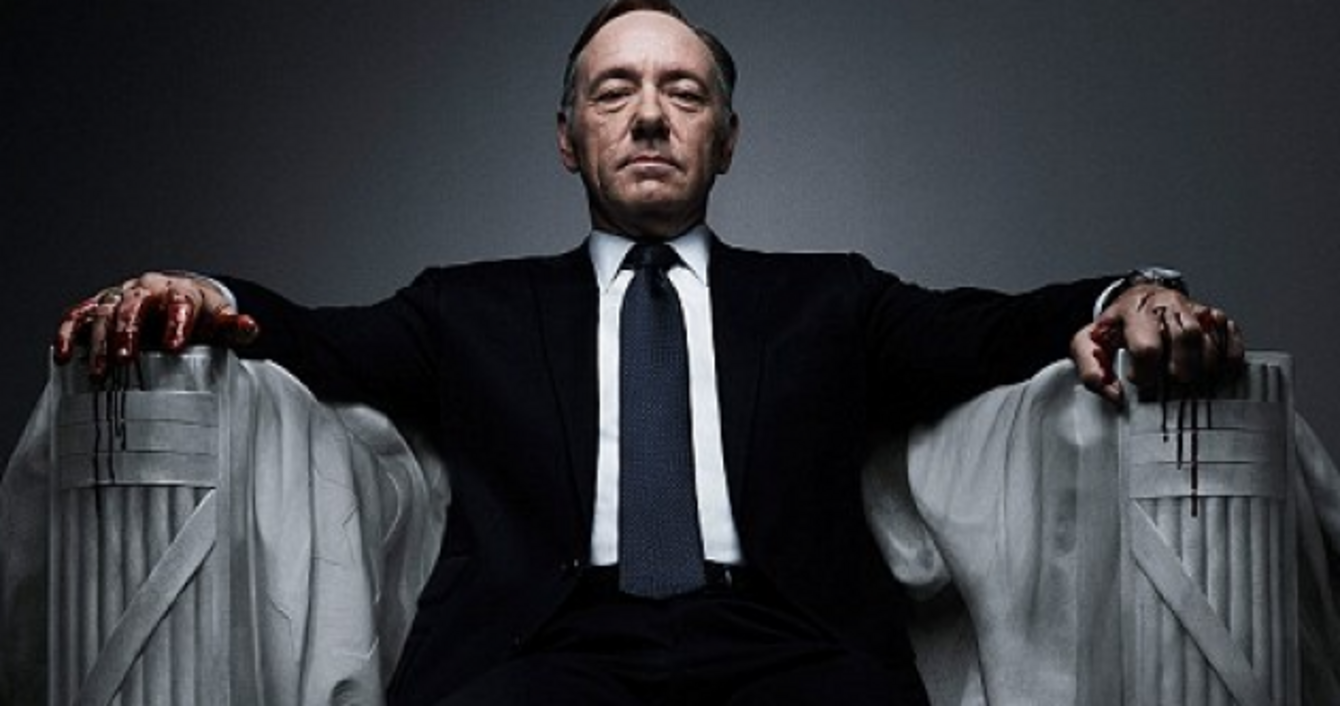 Frank Underwood levels of ambition are not recommended.
Image: Netflix
Frank Underwood levels of ambition are not recommended.
Image: Netflix
MAKING THE LEAP forward from the upper to lower house sounds like an oxymoron but it comes with more power and is just what several Senators are hoping to do.
The General Election is, at the VERY latest, going to happen in 15 months – but many have predicted it will take place sooner than that.
Some Senators have already been selected to represent their parties, while others are contesting to contest, if you will.
TheJournal.ie has spoken to several members of Seanad Éireann to see if and why they're running.
Fine Gael
Colm Burke is hoping his Fine Gael colleagues will choose him to run in Cork North Central, having put his name forward for selection.
Burke was an MEP from 2007-2009, replacing now Agriculture and Defence Minister Simon Coveney when he resigned in order to keep working in national politics.
Burke was a Cork city councillor from 1999 to 2007, serving as Lord Mayor from 2003-2004. He lost his seat at the 2009 European election to party colleague Seán Kelly.
He got over 53,000 first preference votes and said he sometimes teases Dublin MEP Brian Hayes that he only got about 1,000 more first preferences than him, without any competition from another Fine Gael candidate in 2014.
Burke said he has gained "a lot of experience over the years" and, if elected, will focus on issues such as healthcare and housing.
His former party colleague Fidelma Healy-Eames told us she's considering a bid in Galway West, where she has previously ran for Fine Gael. She left the party in 2013 over her opposition to the Protection of Life During Pregnancy Bill.
"Obviously I believe I have something to contribute. I'm very keen to be part of something new in the Dáil," she told us, giving a nod to the new groups being formed by Lucinda Creighton and Shane Ross.
Sinn Féin Senator Trevor Ó Clochartaigh is also planning to run in Galway West.
Labour
Labour's Lorraine Higgins said it's her "full intention" to contest the General Election in Galway East. The Senator's profile was raised last year after an unsuccessful European Parliament bid.
Higgins said she got into politics "to make a difference after the economic collapse".
She told us she's not overly worried about her party's low poll rating, saying Labour "suffered because we put the country first, rather than the party".
I'll stand on my merit and the service I've given to the people of Galway East since I was nominated to the Seanad in 2011. Nobody is entitled to a seat, you need to work hard. It's up to the people.
Her Labour colleague John Whelan will contest the election in Laois.
Ivana Bacik told us she hasn't made up her mind on running, adding that she thinks Labour will "do better" than "volatile" opinion polls are suggesting.
Sinn Féin
Senator David Cullinane has been selected as Sinn Féin's candidate in Waterford.
He said he has been "working on" becoming a TD since 2002, having stood in three general elections.
I know there is criticism of people using the Seanad as a platform for getting into the Dáil and that's not what it should be used for… but I would argue that we are better legislators [due to experience in the Seanad].
Cullinane said Sinn Féin expects to do well in the next election, but "wont get carried away by opinion polls, that's for sure".
"I don't think there's a constituency in the state we can't contest for a seat. We're doing well because this government has performed badly and the previous government performed badly. People want something different."
He said his party needs to be "ready for government and want to be in government".
Fianna Fáil
Thomas Byrne will contest the general election in Meath East for Fianna Fáil, where he was a TD from 2007-2011.
Byrne said he's done his best in terms of scrutinising legislation in the Seanad and has his "feet firmly on the ground in Meath East".
#Open journalism No news is bad news Support The Journal

Your contributions will help us continue to deliver the stories that are important to you

Support us now
He added that the cost of childcare is a "massive issue now, coming up on every second door".
There's a lot of availability. It's the cost that's really impacting on families. It strikes me door-to-door the amount of grannies minding children. They're not going to be able to do that indefinitely.
Byrne's party colleague Averil Power is in the running to be selected as a candidate in Dublin Bay North, while Marc MacSharry is seeking Fianna Fáil's nomination to run in the new Sligo-Leitrim constituency.
Independents
The independent Senators we spoke to are less sure of attempting to move from the Seanad to the Dáil.
Professor John Crown said he has no intention of running as he wants to continue his day job of oncology research.
"The nice thing about the Seanad – it has been very busy – but you can continue working."
Jillian Van Turnhout said she is more than happy in the upper house, where she gets to tackle legislation on "sensitive issues" such as children's rights.
"Who knows what my future will hold – I've worked in the private sector, I've worked with an NGO and now I'm a legislator."
Katherine Zappone is thought to be considering a bid, while David Norris has confirmed he will not be running in the General Election.
The most recently-appointed Senator, Gerard Craughwell, also shot down the idea last month, telling us: "I'm a senator and want to remain a senator. I've no intention of running for the Dáil at this point."
A number of other Senators are also considering or making Dáil bids.
Originally published: 10 am, 21 February