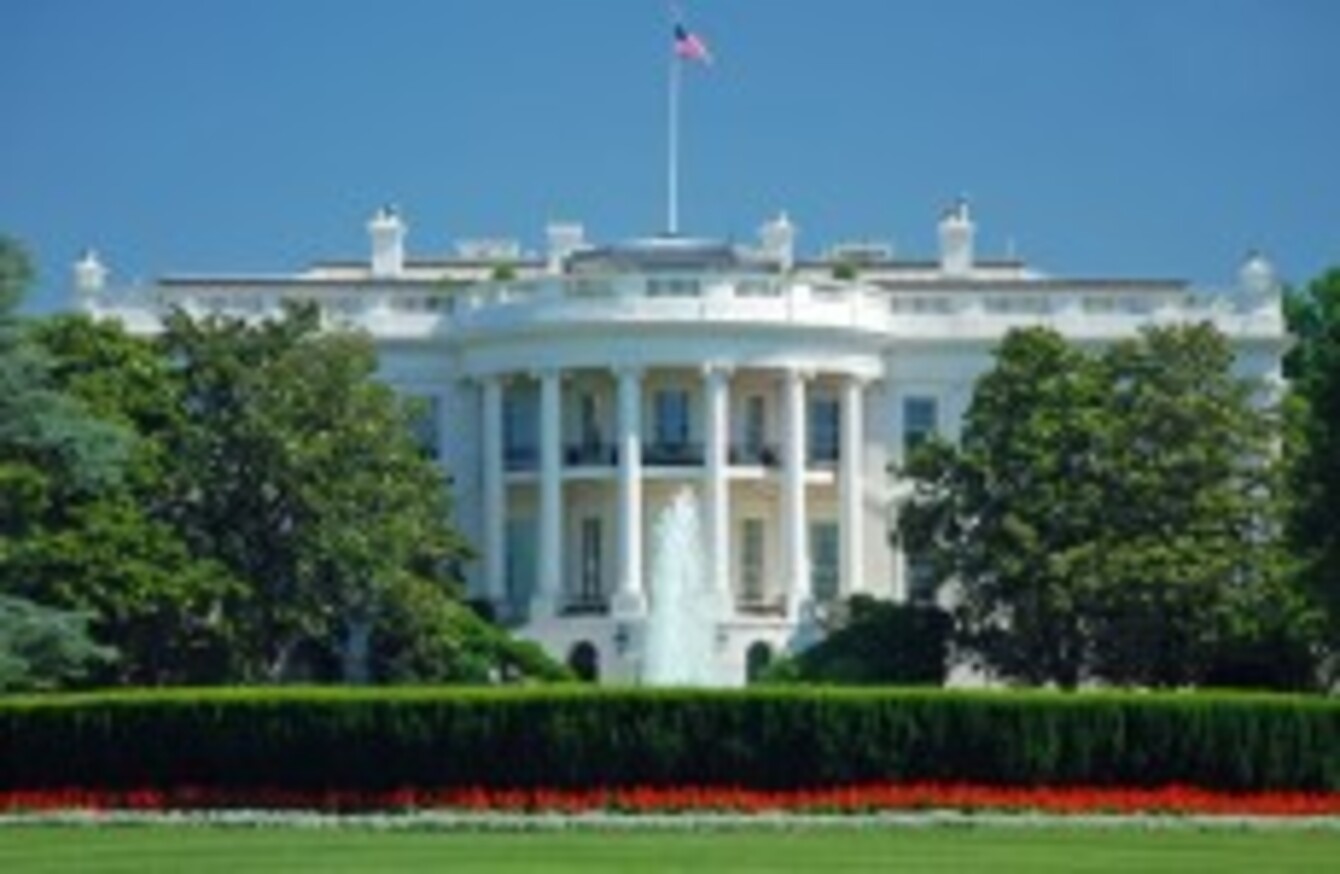 The White House in Washington DC.
Image: Shutterstock/Vacclav
The White House in Washington DC.
Image: Shutterstock/Vacclav
THE US SECRET Service has requested $8 million to build a replica of the White House to be used in training agents to prevent incidents like last year's mansion intrusion, the agency's director said today.
Replica 
James Clancy said the agency's current rudimentary training facility, in Beltsville, Maryland, is not to scale, and has "no structures, vehicle gates, lighting, or other aides to enhance the training simulations".
He told a House of Representatives panel reviewing 2016 funding that his agency's budget "includes $8 million for the design and initial construction of a White House mock-up" in Maryland that will provide for a "more realistic environment conducive to scenario-based training exercises."
At the current facility, for example, bike barricades are stand-ins for White House fencing, Clancy said.
The Secret Service has been under intense scrutiny in recent years for a series of security lapses and breaches in behavioral protocol including agents drinking and consorting with prostitutes while on or ahead of presidential trips.
Intruder 
Last September, in an incident that triggered alarm in Congress and across government, an intruder carrying a knife scaled the outer fence of the grounds, made his way into the White House, and ran through several rooms before he was finally apprehended.
Last month, President Barack Obama appointed Clancy as the new head of the Secret Service after a critical report into the incident.
But the storied agency which protects the president, his family and other dignitaries suffered another blow last week when it was revealed that two agents allegedly crashed a car into White House security barriers and drove through an ongoing bomb investigation scene after a boozy night out.
Clancy told lawmakers today that the incident was under investigation, the two agents have been reassigned to "non-supervisory" desk jobs outside the White House and that the pair could end up being fired.
But he also startled lawmakers when he told them that while the latest White House incident occurred on a Wednesday, Clancy did not learn of it until the following Monday.
"I should have been informed," he said. "We're following up on that, and there will be accountability."