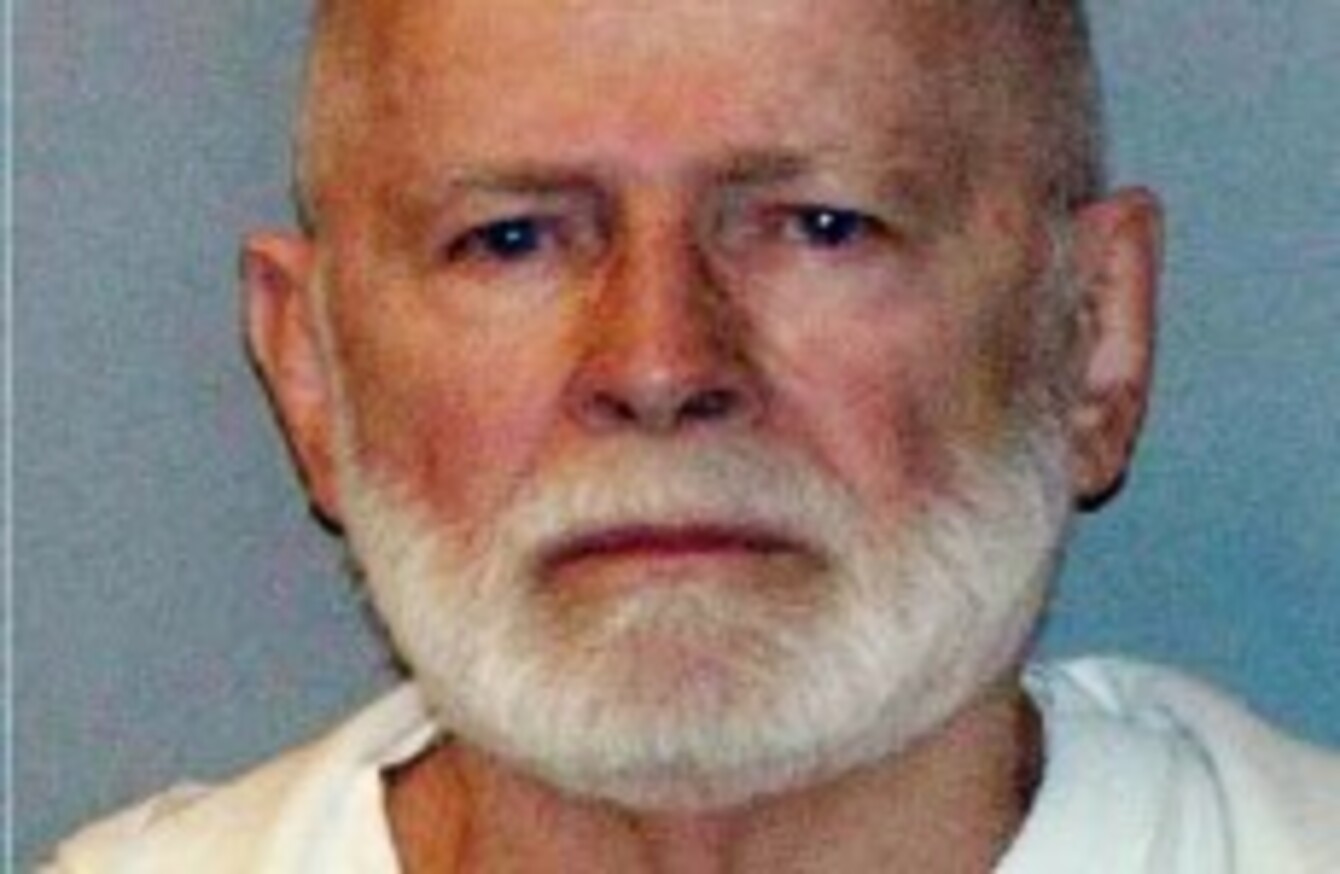 OPENING ARGUMENTS have begun the trial of James "Whitey" Bulger, the notorious Boston gangster arrested in 2011 after 16 years on the run and charged with 19 murders.
83-year-old Bulger (pictured), the one-time ruthless leader of the Winter Hill Gang who figured on the FBI's 10 most wanted fugitives list, is also facing federal racketeering charges in the Boston courthouse.
Selection of the 18 jurors for the case was completed yesterday, and opening arguments began this morning. The jury of eight men and four women, plus six substitutes, was chosen from a pool of more than 700 people.
The trial, presided by Federal Judge Denise Casper, is expected to last into September.
Bulger was arrested in 2011 in Santa Monica, California, where he had been living under an assumed name with his longtime girlfriend.
Police found some $800,000 in cash and an arsenal of weapons in his modest apartment.
Authorities say Bulger committed 19 murders in the 1970s and 1980s as part of his reign in Boston's crime world that spanned into the 1990s. His criminal activities allegedly included extortion, money laundering and even running guns to the IRA.
Bulger fled Boston in January 1995 after an FBI contact allegedly warned him that he was about to be arrested. He was spotted in London in 2002, and in California in 2000 and 2005, but evaded arrest.
After fleeing it emerged that Bulger had been a longtime FBI informant about the mafia, fuelling suspicion about the agency's fruitless efforts to find him.
The Federal Bureau of Investigations acknowledged that Bulger had been an informant from 1975 to 1990, and Bulger's relationship with the FBI and the Justice Department will be a prime issue.
Some 80 witnesses are expected to testify in the trial, including some of Bulger's alleged former partners in crime.
Bulger became the inspiration for Jack Nicholson's character in 'The Departed', the 2006 crime film directed by Martin Scorsese and starring Leonardo DiCaprio and Matt Damon.