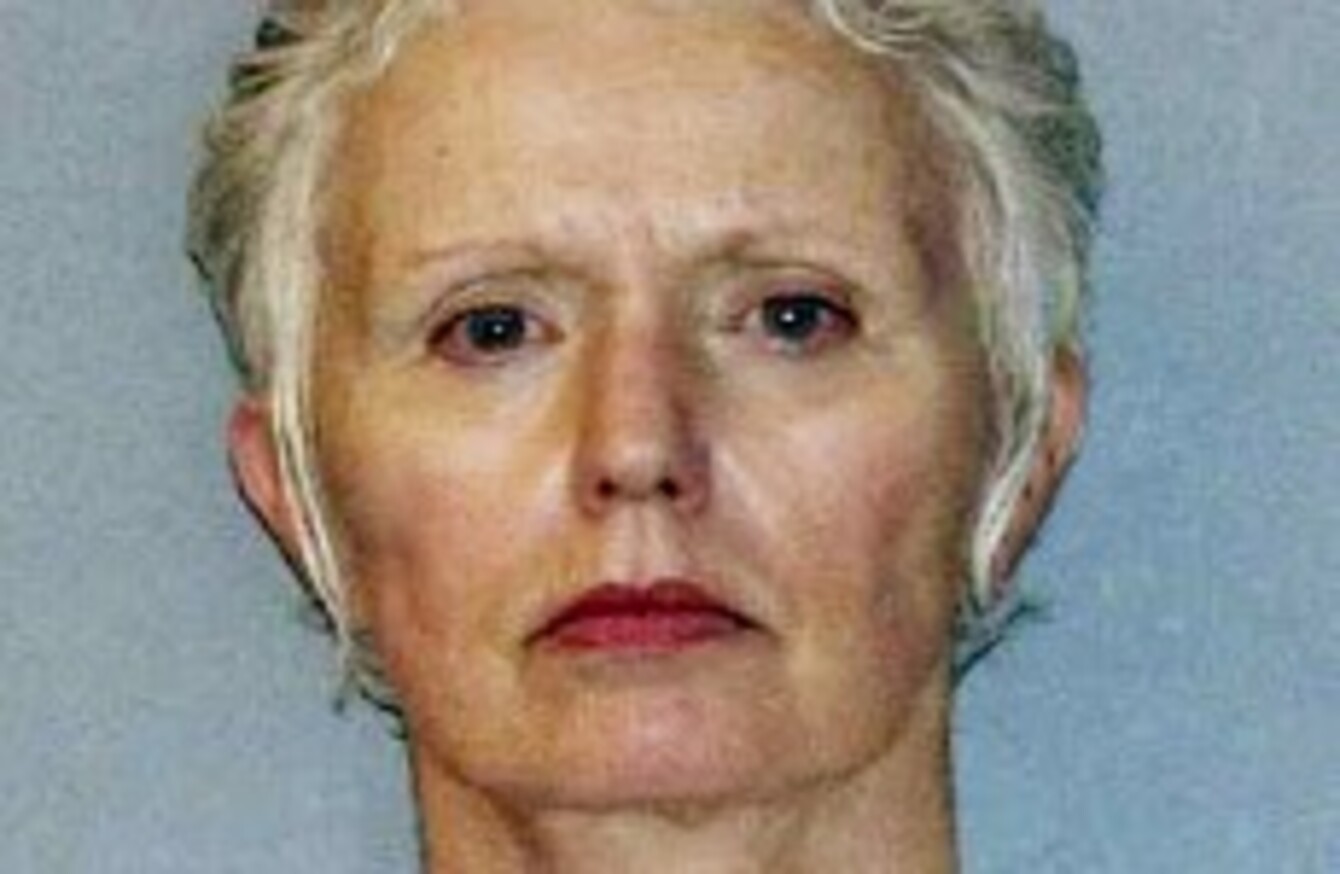 Catherine Greig
Image: AP Photo/US Marshals Service
Catherine Greig
Image: AP Photo/US Marshals Service
THE WOMAN WHO helped her feared Boston mobster boyfriend James "Whitey" Bulger stay on the run for 16 years was sentenced to eight years in prison today.
Catherine Greig, 61, acted out of love, her lawyer said, but US federal Judge Douglas P. Woodlock said she had to answer for aiding a heavily armed fugitive wanted for involvement in 19 murders.
"This is to demonstrate she abandoned any good choices," the judge said. "There has to be a price imposed by me."
The sentence of eight years and a $150,000 fine was far below the 15 years requested by prosecutors.
However, it was above the less than three years defense attorney Kevin Reddington asked for after claiming that her crimes were the result of a passionate love affair.
"Why people fall in love has been debated since before Shakespeare's sonnets," he said in a filing with the court in Boston.
Greig's sentencing followed guilty pleas to three counts: conspiracy to harbor a fugitive, identity fraud, and conspiracy to commit identity fraud.
Bulger, who is now 82, has pleaded not guilty to participating in the murders and will go to trial.