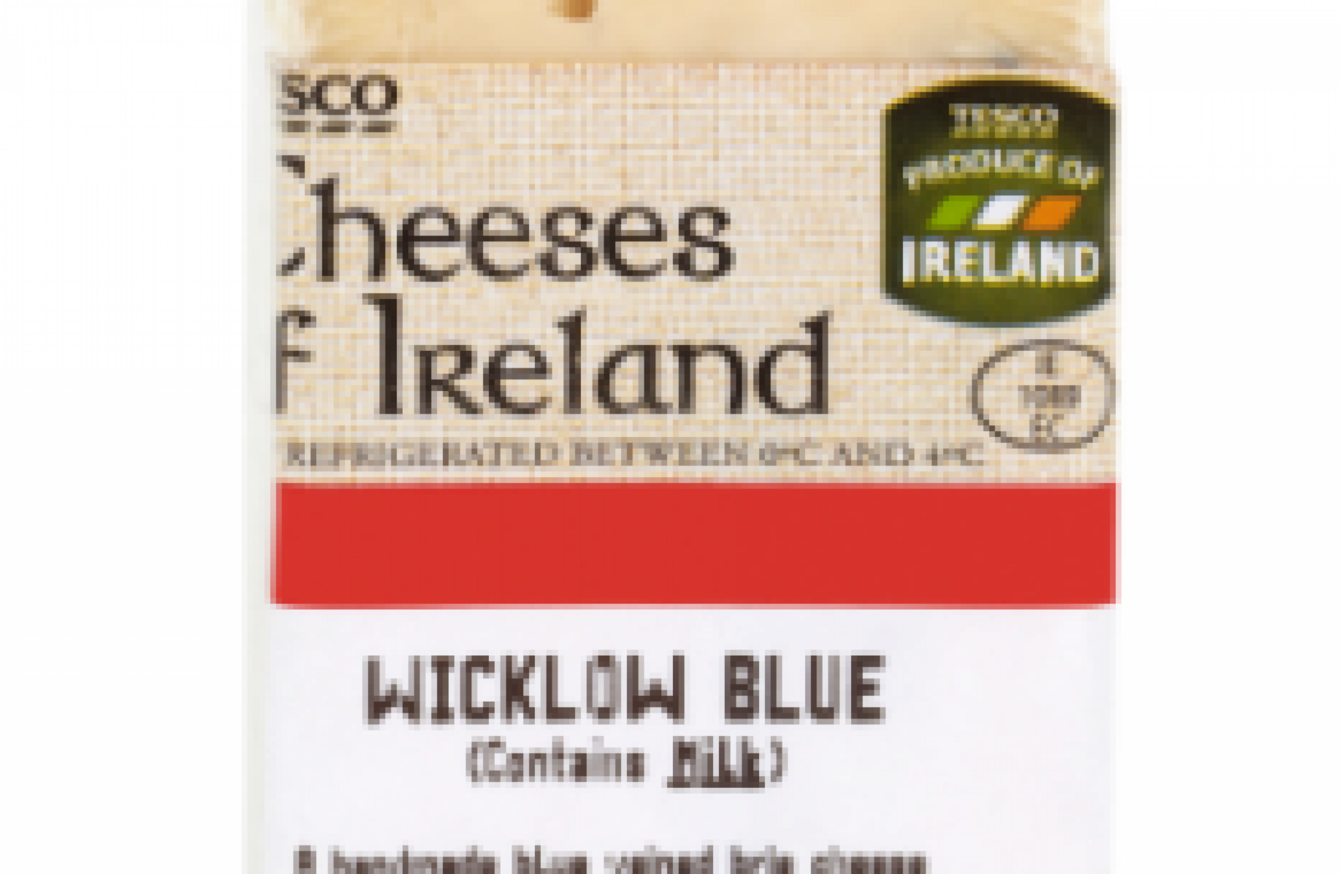 Updated 5pm
TESCO IRELAND AND SuperValu have both recalled batches of blue cheeses over fears the products may contain the harmful bacteria listeria.
According to the Food Safety Authority of Ireland (FSAI), batches of Tesco Cheeses of Ireland Wicklow Blue are being recalled from Tesco, and batches of Wicklow Blue cheese are being recalled from SuperValu.  
Tesco is issuing point-of-sale recall notices requesting customers who have bought an implicated batch to return it to their store.
SuperValu is asking customers who have bought the implicated batch not to consume it. Wicklow Blue cheese is cut and packed in-store at SuperValu.
The Tesco cheese batches have use-by dates of 23 February and 25 February.
The affected batches of SuperValu Wicklow Blue cheese have use-by dates of 21 February 2017, 22 February 2017 and 23 February 2017.
Earlier this month, the FSAI  issued a public warning over a single batch of hummus from gourmet food store Avoca. This was also down to listeria fears.
Listeriosis is a serious disease which can be life threatening, particularly for pregnant women, the elderly and other people with a weakened immune system.