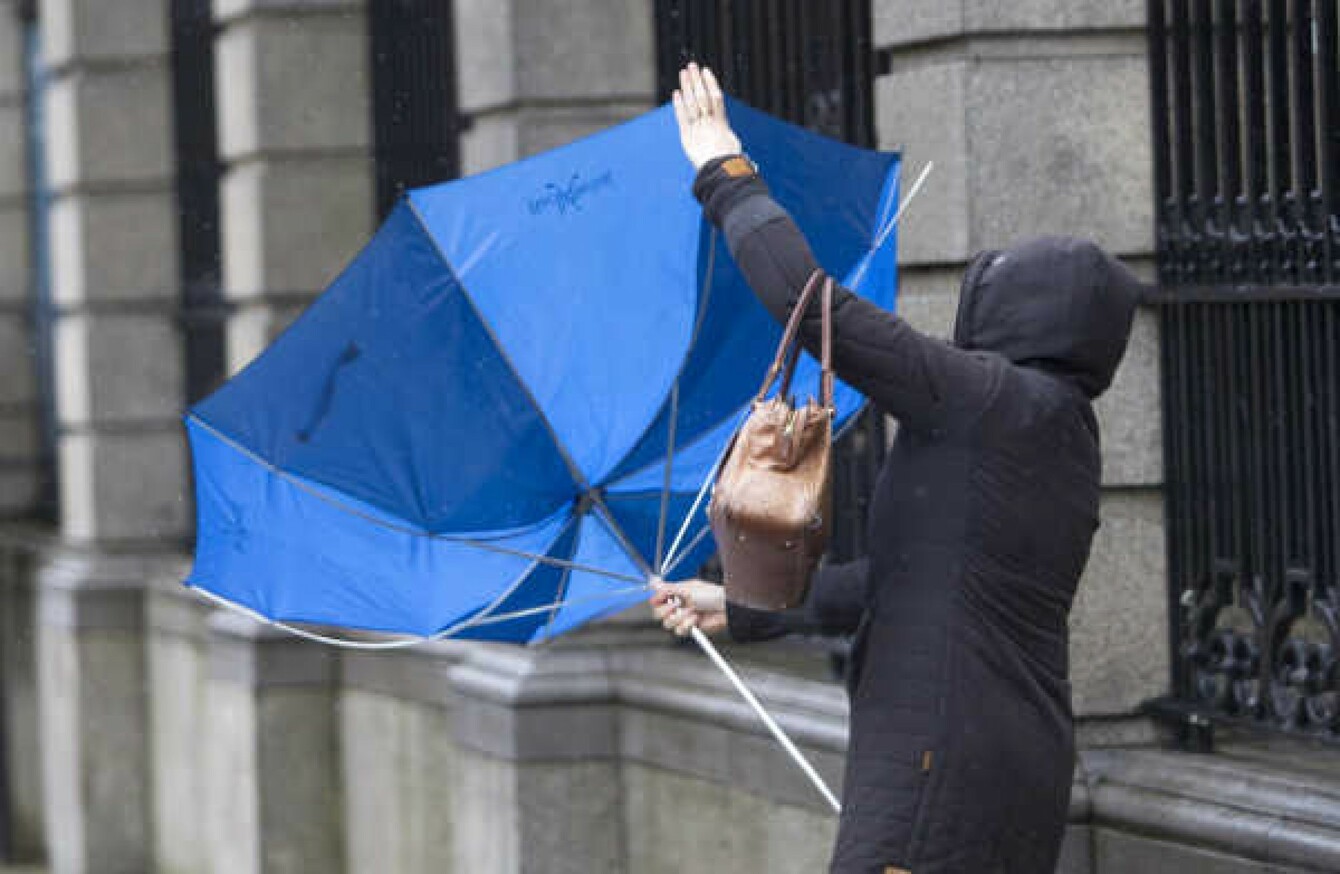 THREE STATUS YELLOW wind warnings have been issued for seven counties.
The warnings were issued by Met Éireann yesterday evening and all come into place today.
The counties affected are Donegal, Clare, Kerry, Galway, Leitrim, Mayo and Sligo.
The warning for the Connacht counties comes into place from 10am to 6pm this evening, winds will increase with gusts of up to 100 km/h.
Meanwhile, in Clare and Kerry gusts are expected to reach 90 km/h, the yellow warning is also valid from 10am to 6pm.
In Donegal, winds are expected to increase with gusts of up to 100 km/h at times. Met Éireann says winds will be strongest off the Northwest coast.
That warning comes into place at 12 in the afternoon and is valid until 9pm.
On the roads 
The Road Safety Authority (RSA) is advising all road users to take extreme care when using the roads due to the conditions.
The RSA has issued the following advice for motorists in windy conditions:
To be aware of objects being blown out onto the road. Expect the unexpected
Watch out for falling/fallen debris on the road and vehicles veering across the road
Control of a vehicle may be affected by strong cross winds. High sided vehicles and motorcyclists are particularly vulnerable to strong winds 
Drive with dipped headlights at all times 
Drivers should allow extra space around vulnerable road users such as cyclists, pedestrians and motorcyclists as they may be blown off course by strong winds