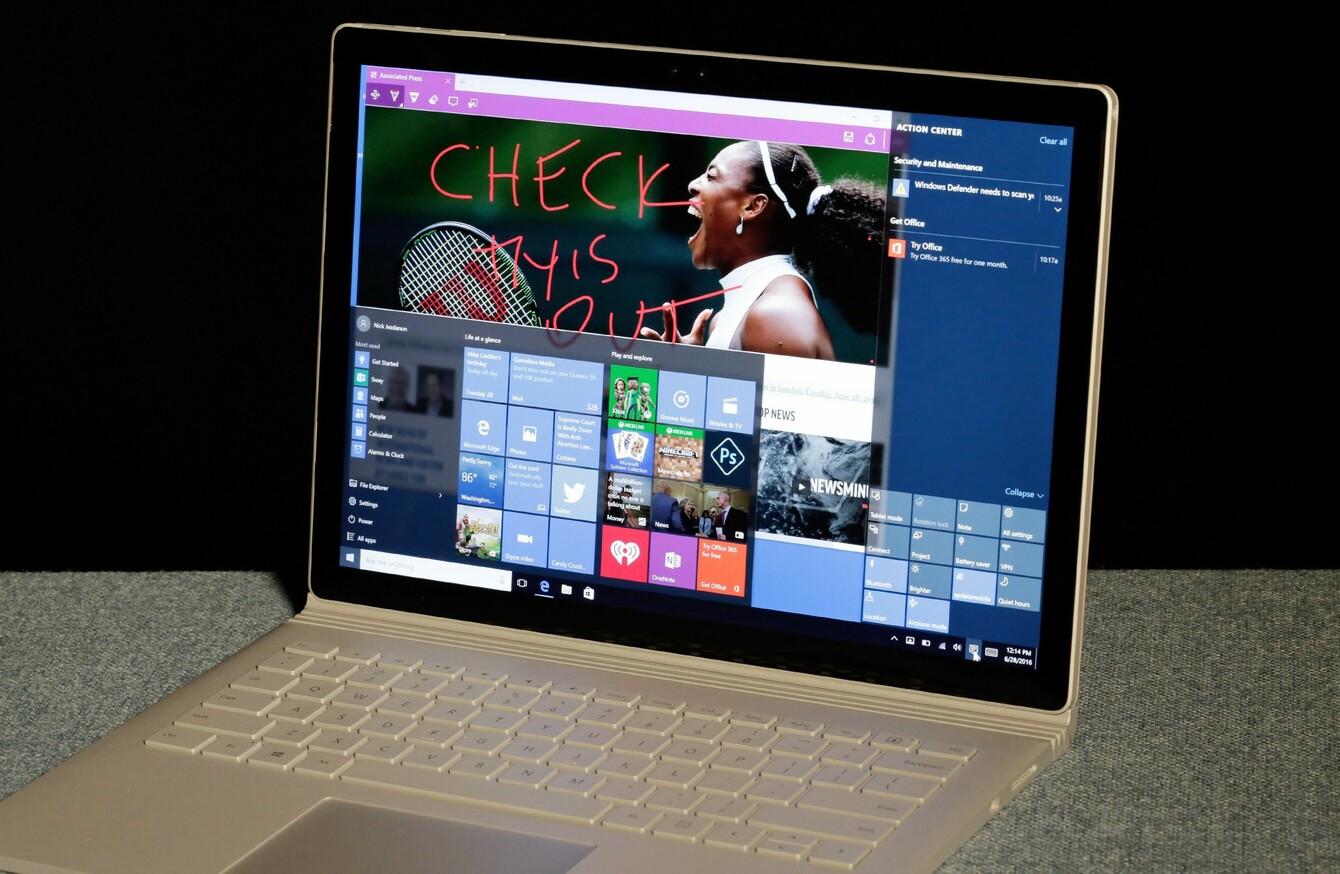 THIS TIME LAST year, Microsoft launched what will be the last version of Windows for users, making it free for those who are on Windows 7 and 8.1 for the first year.
But that promotional period is coming to an end with today being the last day to upgrade for free. For one reason or another, the upgrade window extends to tomorrow morning (Saturday 30 July) with the countdown ending before 10am, but if you miss it, you will have to pay €139 instead.
As far as upgrades are concerned, Windows 10 is one of the better versions of the operating system around, sharing more in common with Windows 7 than the live-tile approach Windows 8.1 took (and was criticised for).
As well as the return of the start menu, it also replaces Internet Explorer with a new browser, Microsoft Edge, and simplifies the interface so navigating the likes of settings and other features is easier.
More importantly, upgrading ensures that your PC, laptop or tablet will be regularly updated with new features and security updates. Once you upgrade, you don't have to worry about getting another version of Windows.
To qualify for the upgrade, you must be running either Windows 7 or 8.1. If you're stuck on Vista or XP, then you're in trouble (in a number of ways).
Back up your system, and go to this Windows 10 download page. Click Upgrade Now to download the installer and open it to start the process.
If you want, you can revert to Windows 7 or 8.1, but considering the benefits you will receive from upgrading, it's best not to pass up on the opportunity.