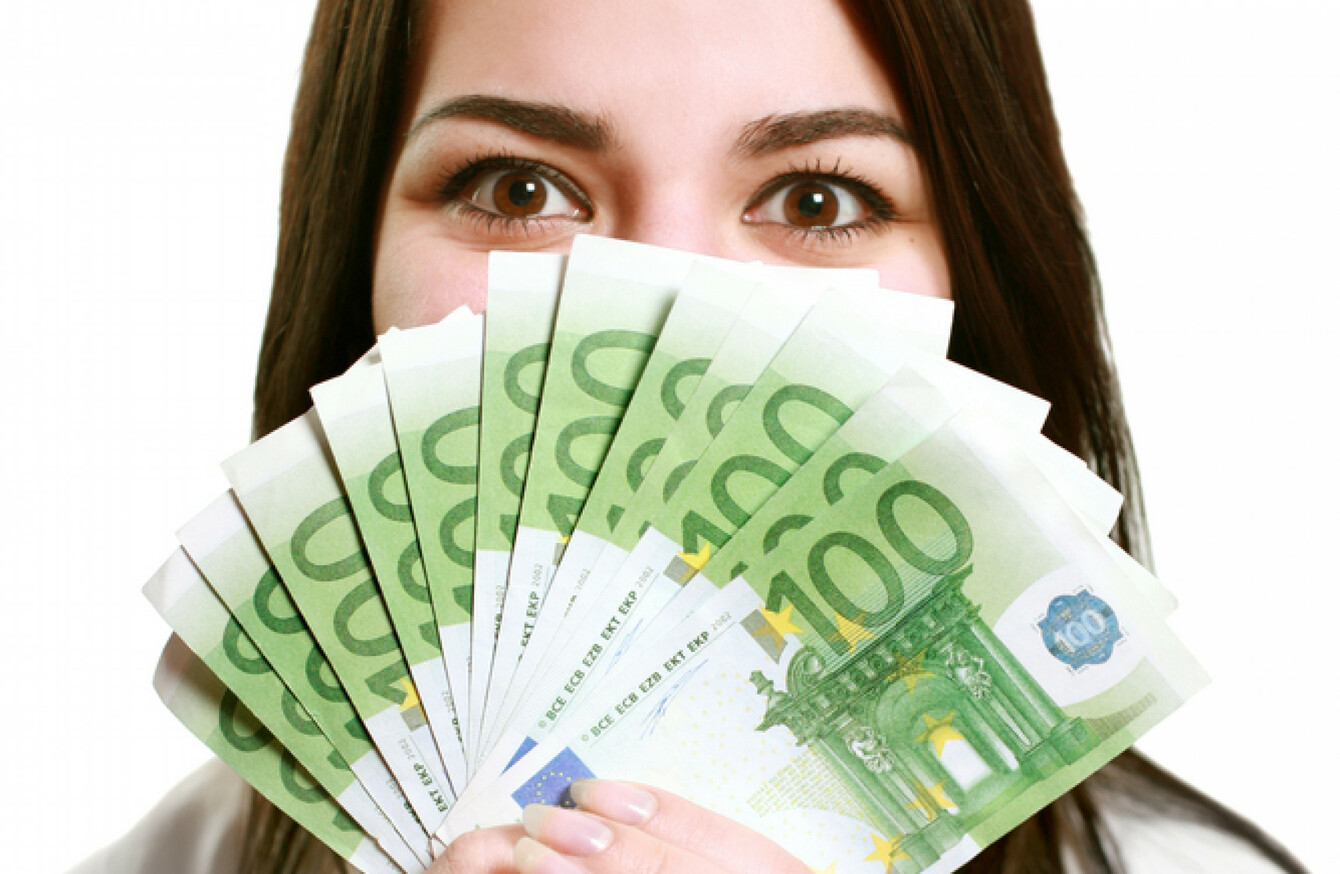 If you won, you could fan yourself with some €100 notes
Image: Provasilich/Shutterstock
If you won, you could fan yourself with some €100 notes
Image: Provasilich/Shutterstock
TWO EUROMILLIONS TICKETS worth €500,000 each have been sold in Galway and Mayo.
The winning tickets, sold in Castlebar, Co Mayo and in Barna, Co Galway, are the sixth and seventh Irish Euromillions Plus wins this year.
The winning numbers were 12, 17, 28, 34 and 40.
One of the tickets was sold at the Garryduff XL Store on Pound Road in Castlebar, which sold a winning Euromillions jackpot ticket worth €29 million last July.
The shop's co-owner Rosie Kumar said she didn't expect to sell another winning ticket so soon but is "thrilled".
"We've been spreading the word to our customers today to check their tickets to see if it is them," she said.
No jackpot winner 
The second winning ticket was sold in Clarke's SuperValu in Barna Village Centre. Manager Leonard Fay said: "There is a great atmosphere in Barna this morning. I hope it is one of our regular shoppers but, whoever it is, good luck to them."
If you think you've won, sign the back of your ticket and call 01 836 4444.
As there was no winner of last night's €150,559,073 jackpot, it rolls over to Tuesday night – to an estimated €160 million.