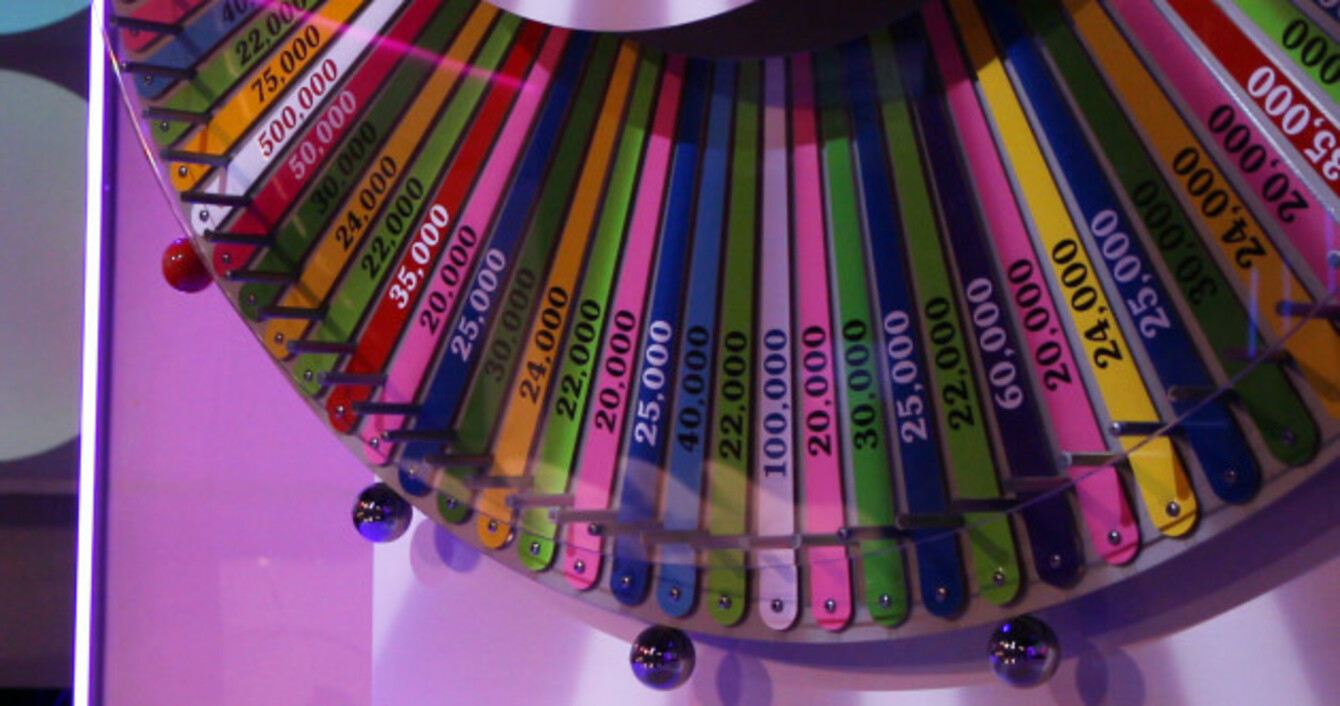 Source: TheJournal.ie/YouTube
EVERY SATURDAY NIGHT across Ireland, hundreds of thousands of television screens turn to Winning Streak.
The iconic game show is now one of the longest running in Europe, having first aired in September 1990, and tonight it reaches a significant milestone – its 1,000th episode.
Mike Murphy was Winning Streak's first host, and its current presenters – Marty Whelan and Sinead Kennedy, since 2009 and 2013 respectively – are both hugely fond of being  at the helm.
"You'd be found out if you weren't," Whelan told TheJournal.ie.
We were given a glimpse behind the scenes at a day in the life of Winning Streak – watch our full video above.