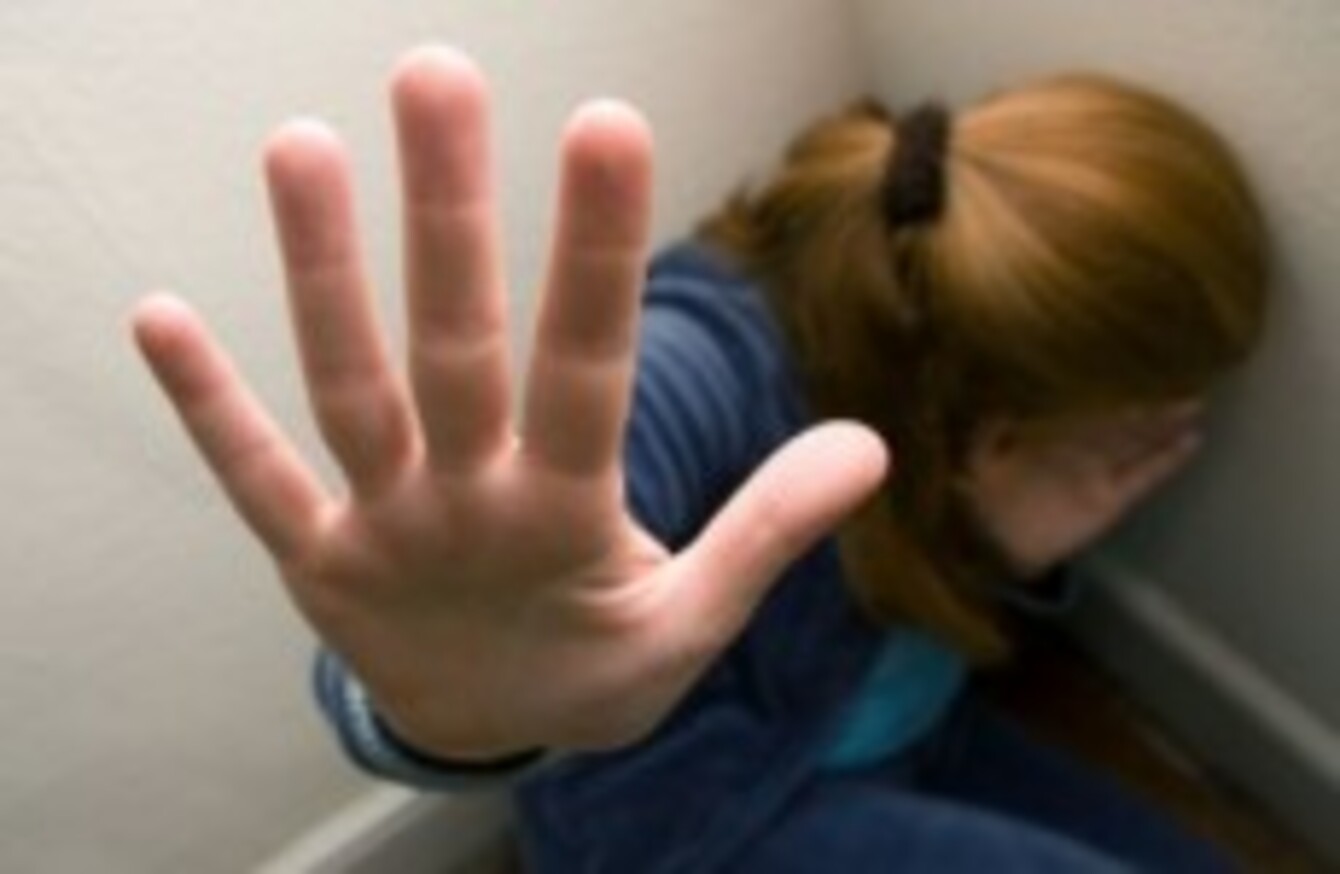 File photo posed by model
Image: John Birdsall/John Birdsall/Press Association Images
File photo posed by model
Image: John Birdsall/John Birdsall/Press Association Images
THERE WAS A 25 per cent increase in reports of child abuse in 2011, according to new figures released by Women's Aid.
The organisation received over 11,000 calls to its helpline last year along with almost 1,000 contacts to its support services. More than 2,000 of those calls related to direct emotional, physical and sexual abuse of children in homes where mothers were also being abused.
The helpline also received almost 3,000 calls involving children witnessing abuse and violence against their mothers.
Margaret Martin, the director of Women's Aid, said domestic violence remains a serious problem in Irish Society. 1 in 5 women in Ireland are affected by physical, emotional, sexual and financial abuse, said Martin.
"There is a myth in society that abuse only occurs in older and more established relationships. But this is not the case. In many 'going out' or 'dating' relationships, abuse is already a feature but is often not recognised as such by the young woman herself, or her friends".
The organisation said it remains deeply concerned about the abuse of women during pregnancy and post-natal period.
"Nowhere is domestic violence more stark or disturbing than during pregnancy," said Martin.
"In 2011, we heard from women who were beaten and raped while pregnant, which often resulted in miscarriage. We also heard from pregnant women whose abuser deliberately pushed them against their stomach, women who were raped following child birth and women who were beaten while holding their baby".
40 per cent of the calls to the national helpline came from the greater Dublin area, while 29 per cent of calls came from outside Dublin. 39 per cent of callers did not disclose a location.
Women's Aid is the national organisation providing support and information to women experiencing domestic violence.