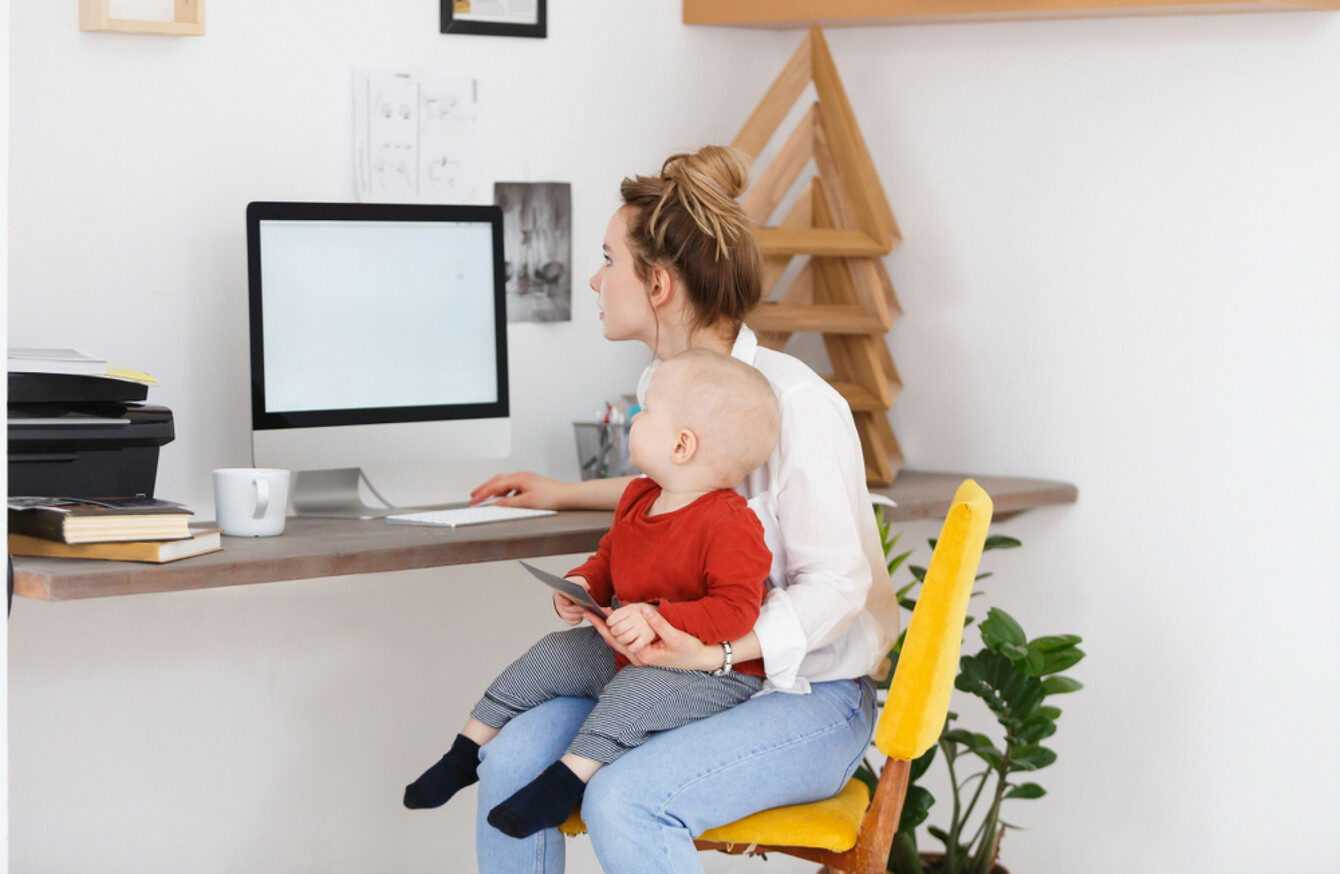 Image: Shutterstock/GingerKitten
Image: Shutterstock/GingerKitten
'SO, HAVE YOU any summer camps booked?' was the question doing the rounds on the last day of school.
When I told my fellow parents that I was 'winging it' this year, the usual response was, 'Oh, you're brave!' Far from it, really – but I've learnt to make it work after four years working from home with two kids under the age of five.
If like yours truly, you work on a freelance or contract basis, you'll be aware that 'working whenever you want' isn't the leisurely ride it's cracked up to be.
Yes, I'm always there when the kids need me. But sometimes that means working before the kids get up or when they go to bed, surrounded by crumb-covered floors, dirty dishes, and toy bombs.
Here are some time management tips I've garnered along the way…
1. Get additional support
If you don't want to be stretched to the limit, try and source some form of affordable childcare or support, even if you just need a few hours a week to make phone calls. Is there anyone in your circle who also works from home? I have an arrangement with a school mum; we take turns looking after each other's kids a couple of times a week.
2. Plan busy mornings with the kids
It's not always possible to schedule your workday around entertaining your kids, but – if at all feasible – get them out for an activity in the morning. If you give them your undivided attention earlier in the day, they'll be less inclined to seek action in the afternoon. My go-to morning activities this weather involve treks to the seaside or a cycle around the park, followed by a playground visit.
3. Welcome to baby jail
Well, sort of. Our 'baby jail' was a makeshift play area: essentially an extendable child gate sectioning off a corner of the sitting room with toys and a foam mat floor. Assuming you don't have childcare all the time and have toddlers in your possession, have a safe and stimulating area for independent play.
4. Make an activity pile
If you're working around a toddler, you will only get to work five minutes at a time. The night before you're going to be working from home, make a short list of activities they can do for the time you'll be busiest. Find the bits and bobs required and have them bundled together so when they've finished with one activity, there's another one ready to go.
5. Unleash the Box of Wonderment
Welcome to the world of toy rotation. If you're not already aware; get yourself an empty box, randomly pick toys they've not played with for a while and hide said box until one glorious day when they can rummage through it and reunite themselves with long lost playmates.
6. Assign a Jar of Jollies
My brother-in-law works from home every Friday and his pre-teens get to pick an activity from the Jolly Jar whenever they're at a loss as to what to do. If the jar is full of scrunched up bits of paper suggesting they tidy their toys, separate loose change, or scrub the grouting with a toothbrush, they'll be less inclined to pester him for things to do. Of course, you could put fun things in there too if you were feeling benevolent.
#Open journalism No news is bad news Support The Journal

Your contributions will help us continue to deliver the stories that are important to you

Support us now
7. Be militant about naptimes
Assuming you're working alongside a child that still naps, you're probably thinking 'Of COURSE, I'm going to work during the child's nap time.' Yes, it may seem obvious, but how many of you actually drop everything the second you put your child down? Put the blinkers up, ignore the hum from the bin, and start work. If you have another older child lurking, it's movie time for them.
8. Pick a designated 'work top'
Mummy/Daddy has their work top on. You got two hours of quality parenting earlier, now it's time to get down to business. My work top is a red cardigan, which is a bit ropey in the current climate, but even if it's a top of the same colour, the kids get the picture.
9. Choose a phone call area ahead of time
Decide in advance where you're going to make/return calls. I take them out in the back garden so that I can see the kids through the windows. The good thing about glass is that you can communicate through it: a couple of thumbs up and 'Mummy's talking' motions you're nailing this WAHP lark.
Want to win a summer getaway for the whole family to the sunny south east? Enter this week's competition here – and don't forget to subscribe below to receive our newsletter!