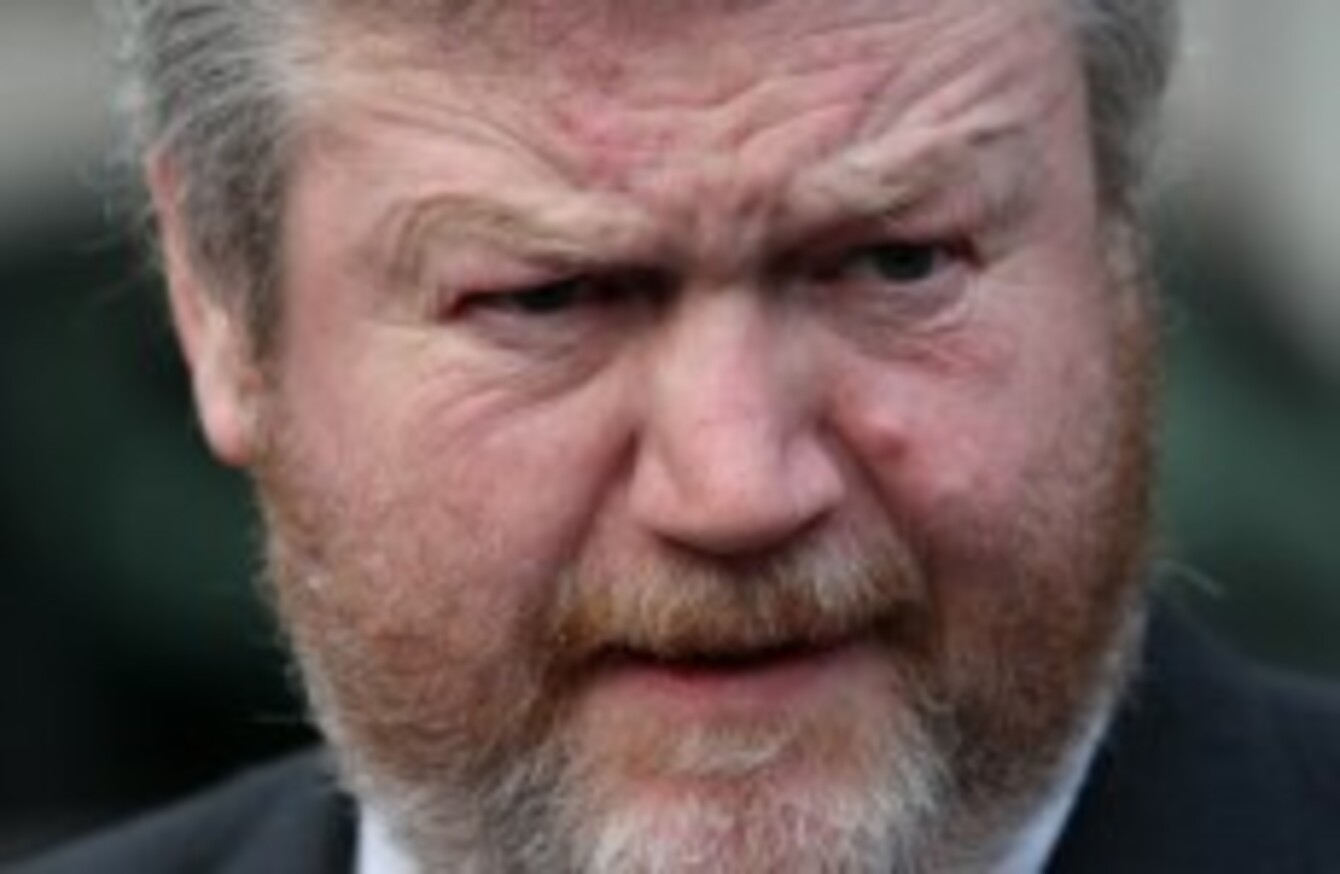 Image: Niall Carson/PA Wire/Press Association Images
Image: Niall Carson/PA Wire/Press Association Images
THE MINISTER FOR HEALTH has said Ireland remains firmly committed to following EU rules limiting the working hours for junior doctors – but says new entrants to the health system will have to take pay cuts as a result.
James Reilly says the HSE's national plan for 2013 is particularly focussed on bringing Ireland into line with the European Working Time Directive, which limits the hours and nights that an individual person can be forced to work – but says trying to do so at current pay rates is "not sustainable".
The minister has argued that the only way to hire enough non-consultant (or 'junior') hospital doctors is to cut pay – outlining that the staff budget cannot be increased in Ireland's efforts to limit staff to 48 hours per week, as outlined in the Directive.
In written responses to Dáil questions from a number of back-benchers, Reilly said responsibility for bringing junior doctors' working hours into line with the law lay with senior consultants who were tasked with ensuring ward-based rostering, and replacing junior doctors with advanced nurses and midwives where appropriate.
"The Government is committed to achieving compliance with the European Working Time Directive in respect of non-consultant hospital doctors (NCHDs) by 2014. I have emphasised to the Health Service Executive the high priority the Government and I attach to this issue," Reilly said.
"I want to ensure that NCHDs can progress to consultant level. However, it is not sustainable, in the light of the State's serious financial difficulties, to continue to recruit at the previous rates," he said.
"If we are to continue to provide consultant-level career opportunities for doctors and, subject to the limitations on available resources, to replace consultants who retire and where possible expand overall capacity, this can only happen on the basis of a lower-cost model."