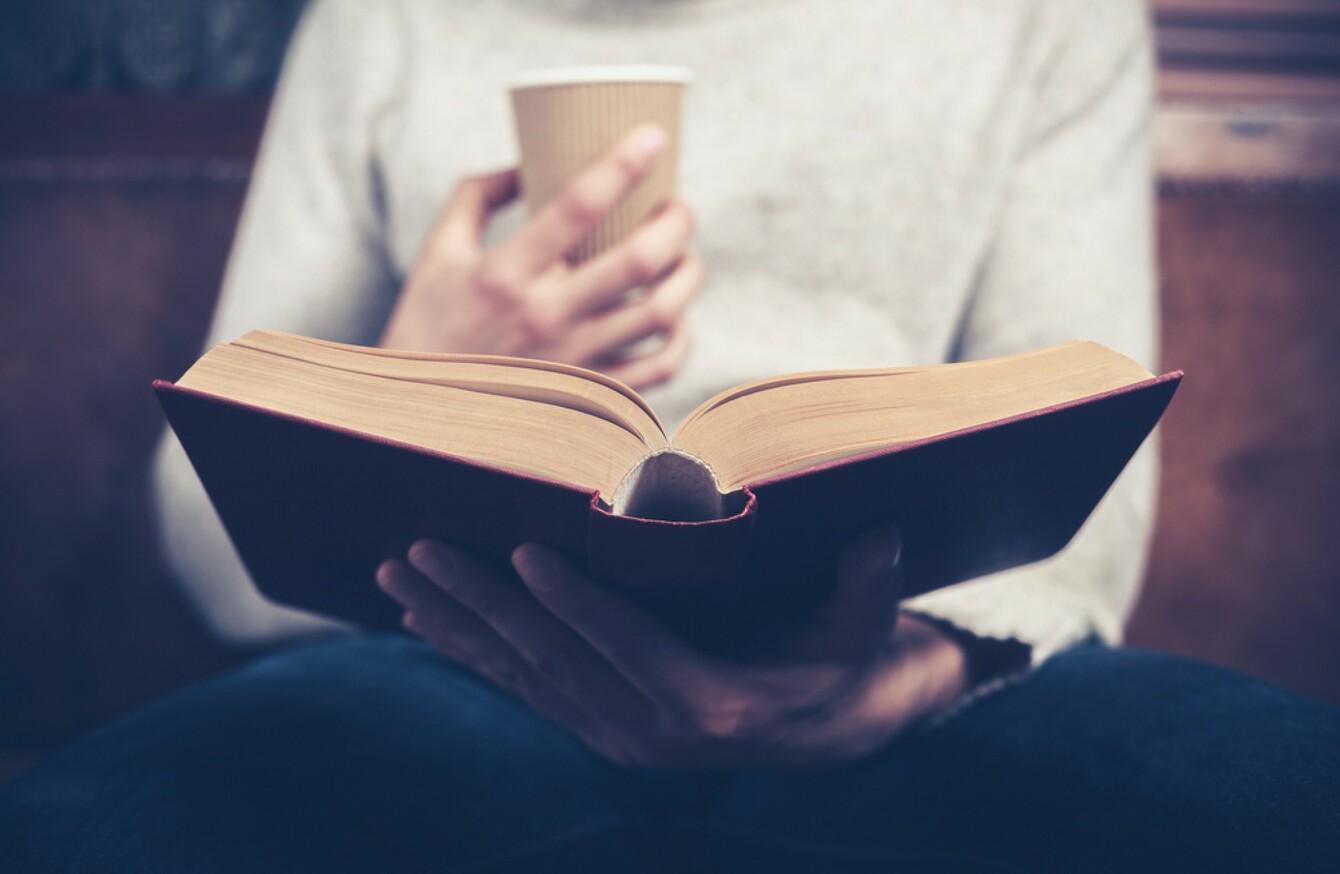 Image: Shutterstock/Lolostock
Image: Shutterstock/Lolostock
TODAY IS WORLD Book Day, the biggest annual celebration of books and reading in Ireland and the UK.
With that in mind, we want to hear about your favourite books.
What's the most inspiring or life-changing book you've read? Or what is just a plain good read?
We'll kick things off. Here are some of TheJournal.ie employees' favourites:
"The Wind-Up Bird Chronicle by Haruki Murakami – huge, bold storytelling that will knock any aspirations to be a novelist out of you (if you have them): how could you possibly produce something as incredibly inventive as this?"
"If you want to read two Irish books to understand our more accessible literary inheritance beyond the giants of Joyce, Wilde etc, I'd recommend That They May Face The Rising Sun by John McGahern and Country Girls by Edna O'Brien."
Vernon God Little by DBC Pierre. A combination of brilliant, inventive, language and cutting satire. I don't think I've read another book like it.
"A Supposedly Fun Thing I'll Never Do Again and Consider the Lobster (both by David Foster Wallace) were life-changing in the sense that they inspired me to do a thesis on DFW. Both are also extraordinary pieces of work and nice, gentle introductions to a writer who can be quite difficult and intense at times (though always worth the effort)."
1984 by George Orwell really shaped my view of how governments interact with populations, and has stuff in it that's so fascinating to read in a 21st-century context. Also, When Panic Attacks by Aine Tubridy really allowed me to understand/get a hold on anxiety.
"Voices from Chernobyl by Svetlana Alexievich – terrifying and will give you nightmares, but it's an amazing piece of work."
Most definitely Tiny Beautiful Things by Cheryl Strayed. It's a collection of her columns from when she was the online agony aunt Dear Sugar (now a podcast). In theory it sounds like nothing special but, my goodness, her answers are incredible. She's like Oprah and a really, really kind mam all in one. It totally changed my thinking on everything from relationships to family dynamics to work stress.
#Open journalism No news is bad news Support The Journal

Your contributions will help us continue to deliver the stories that are important to you

Support us now
"Never Mind the Bollocks: Women Rewrite Rock by Amy Raphael made me want to be a music journalist."
The Will to Change by bell hooks was one of those "everyone should read this" books for me.
"The Turn of the Screw by Henry James is an incredible book. It teaches you never to trust what you can see with your own eyes, and to never trust the words you read on a page."
Now it's your turn. Let us know your thoughts in the comments section.