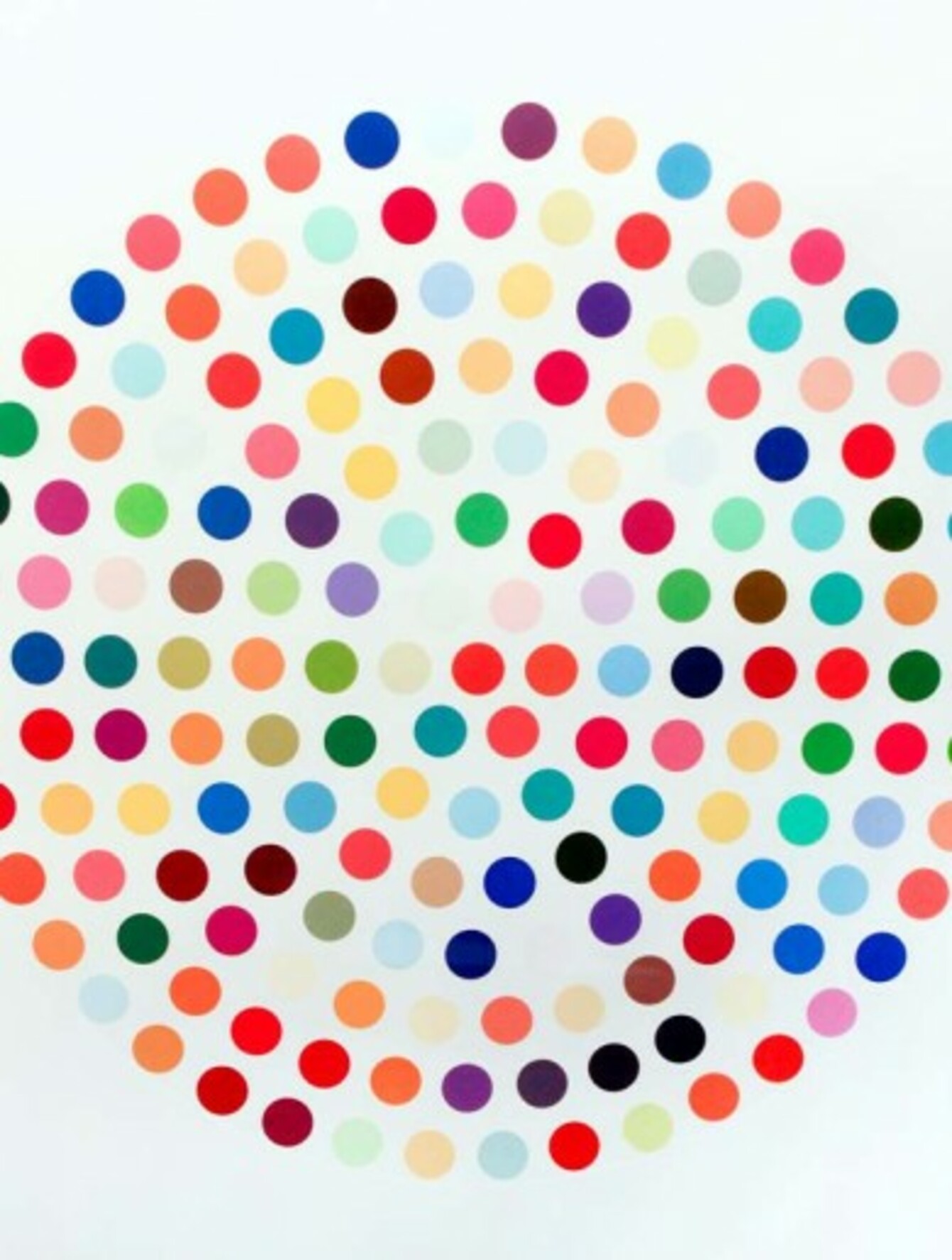 Damien Hirst's Cephalothin has a €6,000-€8,000 guide price on it for this evening's art auction in Cork
Image: Morgan O'Sullivan Fine Art Auctions
Damien Hirst's Cephalothin has a €6,000-€8,000 guide price on it for this evening's art auction in Cork
Image: Morgan O'Sullivan Fine Art Auctions
IF YOU HAVE a spare few grand burning a hole in your pocket, think of heading to Cork this evening. Morgan O'Sullivan's auction house is hosting a large fine art auction at the Radisson Blu hotel in the city with works by Andy Warhol, Damien Hirst and a number of eminent Irish artists up for grabs.
Andy Warhol's Speedskater print can be yours for anywhere between €10,000-€15,000 (or, at least, that's the starting estimate), but you could bag a bargain with two other works of his looking to go for between the €5,000 to €7,500 range. Fans of the Brit art movement might go dotty for Damien Hirst's Lepidine (€4,000-€5,500) or Cephalothin"(€6,000-€8,000), part of his spot prints and paintings period.
The good news is that, as well as a number of highly-prized works from the likes of Mark O'Neill, Gerard Dillon and Markey Robinson, there are also works tagged with an estimate of around €200.
See the full catalogue of the nearly 300 works going to auction at 6.30pm this evening (and even place an online bid if you fancy) at the Morgan O'Driscoll website>
Us? We're thinking of pooling our cents in TheJournal.ie office for Graham Knuttel's 'Bank Robbers' depicting some shady-looking suits sidling away from a burning bank building. Hmmm…
Bank Robbers by Graham Knuttel (€2,000-€2,500)

Speed Skater by Andy Warhol (€10,000-€15,000)

Spanish Fishing Village by Gerard Dillon (€20,000-€25,000)

Music Session by William Conor (€14,000-€18,000)

Cephalothin by Damien Hirst (€6,000-€8,000)

Lepidine by Damien Hirst (€4,000-€5,500)

Dockyard by Markey Robinson (€10,000-€12,500)

After The Party by Andy Warhol (€5,500-€7,500)

Cat Named Sam by Andy Warhol (€5,000-7,000)

Coral Strand, Ballyconneely by Cecil Maguire (€7,000-€9,000)

Still Life In Window by Mark O'Neill (€10,000-€15,000)

Sea Breezes by Mary Fedden (€,6000-€8,000)

Lady Reclining by Colin Watson (€7,000-€9,000)

Gangsters by Graham Knuttel (€5,000-€7,000)

Human Image by Louis le Brocquy (€3,000-€4,000)