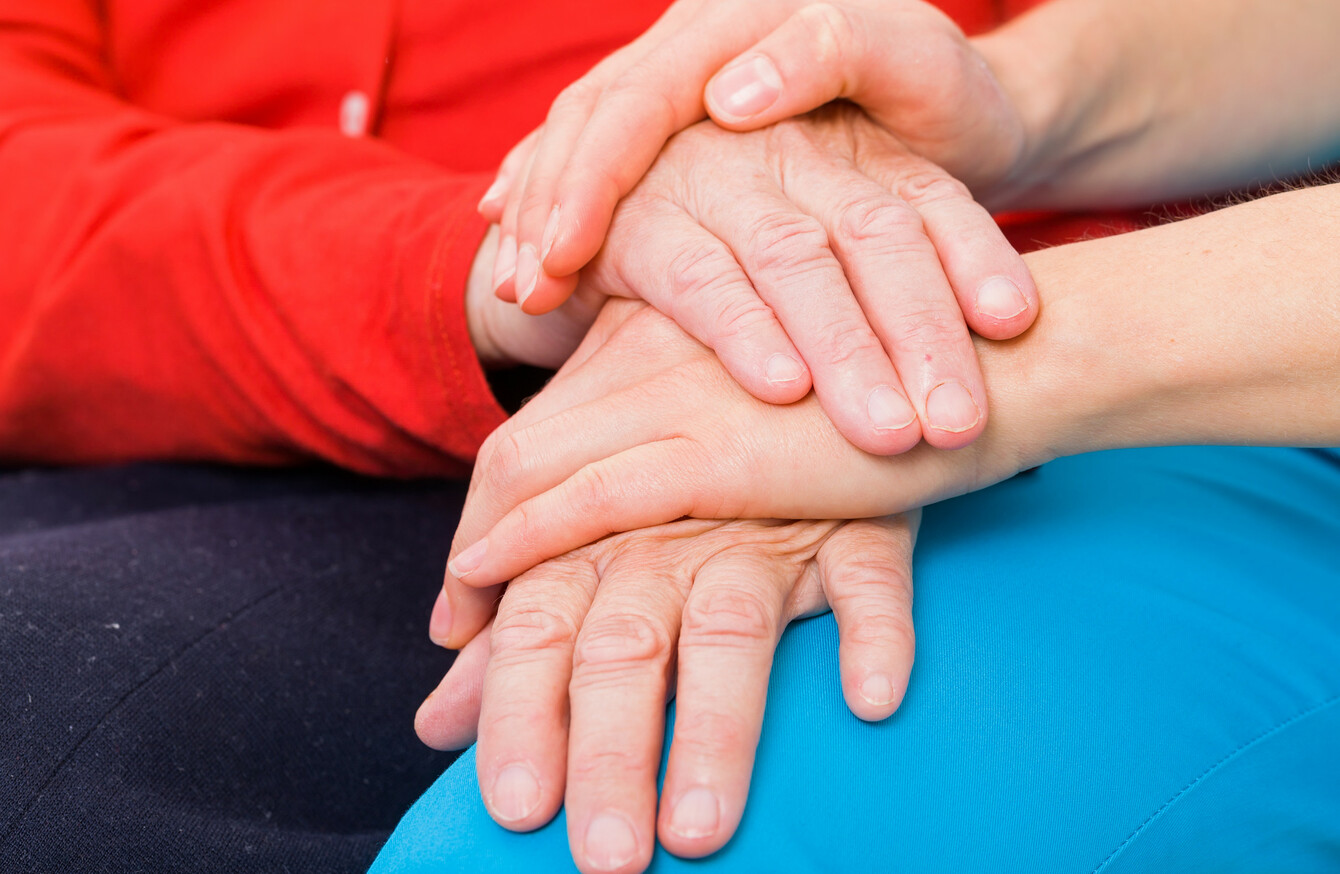 Image: Shutterstock/Ocskay Bence
Image: Shutterstock/Ocskay Bence
THERE ARE 3,800 carers in Ireland under the age of 15, according to the latest Census figures released yesterday.
The CSO's latest profile from Census 2016 focusing on health disability and carers in Ireland.
A carer is a person who is providing an ongoing significant level of care to a person who is in need of care in the home due to illness or disability or frailty.
The results found that there are over 195,263 carers in the state – a 4.4% rise since 2011. Of these, 3,800 were children under age of 15.
According to Catherine Cox – head of communications with Family Carers Ireland – the actual number of children who care for family members in Ireland is much higher than this.
Cox told TheJournal.ie that young carers may in certain situations not self-identify as they fear their may be a stigma attached to the role. She also said that young carers need more state support than they are given.
"Young carers don't self identify because they might feel there is a stigma attached to their caring role," said Cox.
They might see they are different to their peers and they don't want to be different especially at that stage in their lives.
Cox said who the young person is caring for, how much support they have and how difficult their role is varies greatly from person to person.
At the more severe end, she said that Family Carers Ireland has dealt with cases where a young child may be the sole carer of an elderly or infirm parent, and that this can have a negative effect on other aspects of their life.
"Young carers might miss out on their education. They may miss out on school, they may not be able to get homework done at night… and that might cause them to fall behind work in school.
"It's areas like this where they may need support.
If teachers can identify young carers they can make allowances say if homework isn't done – it's so important that the school recognises and puts supports in place.
As well as school work, young carers in particularly difficult situations may also fall behind in social life and find it difficult to engage in activities outside of school.
"It can be quite lonely and isolating for them," said Cox.
Cox said that Family Carers Ireland only has one young carer support officer for the entire country. She said that the organisation would like to have funding for at least four spread out across the country.
Sean's story 
While many young carers can face a multitude of challenges, for many others caring for a family member is just a part of their everyday lives.
#Open journalism No news is bad news Support The Journal

Your contributions will help us continue to deliver the stories that are important to you

Support us now
Sean Collins (14) lives with his family in Smithboro in Monaghan. He has helped to care for his sister Catherine – who has an intellectual disability – for as long as he can remember.
"Well there's only me, Catherine, my mom and dad in the family," Sean told TheJournal.ie.
"So you just help out about the house and do what you can.
Catherine has no speech and has trouble dressing herself and washing herself. So you just help her out in general and help out mam and dad as well.
Sean said he doesn't find it difficult to care for his sister and that he never had to learn formally – It's just always been a part of his day-to-day life.
"It's not something I've ever had to learn it's just something I've always done," he said.
When I get home from school and things – I'd help out about the house, maybe help cook dinner or take Catherine for a while if mam was tired, that kind of thing.
Sean won a young carer of the year award last year and appeared on RTÉ's Late Late Show to talk about what it was like caring for Catherine.