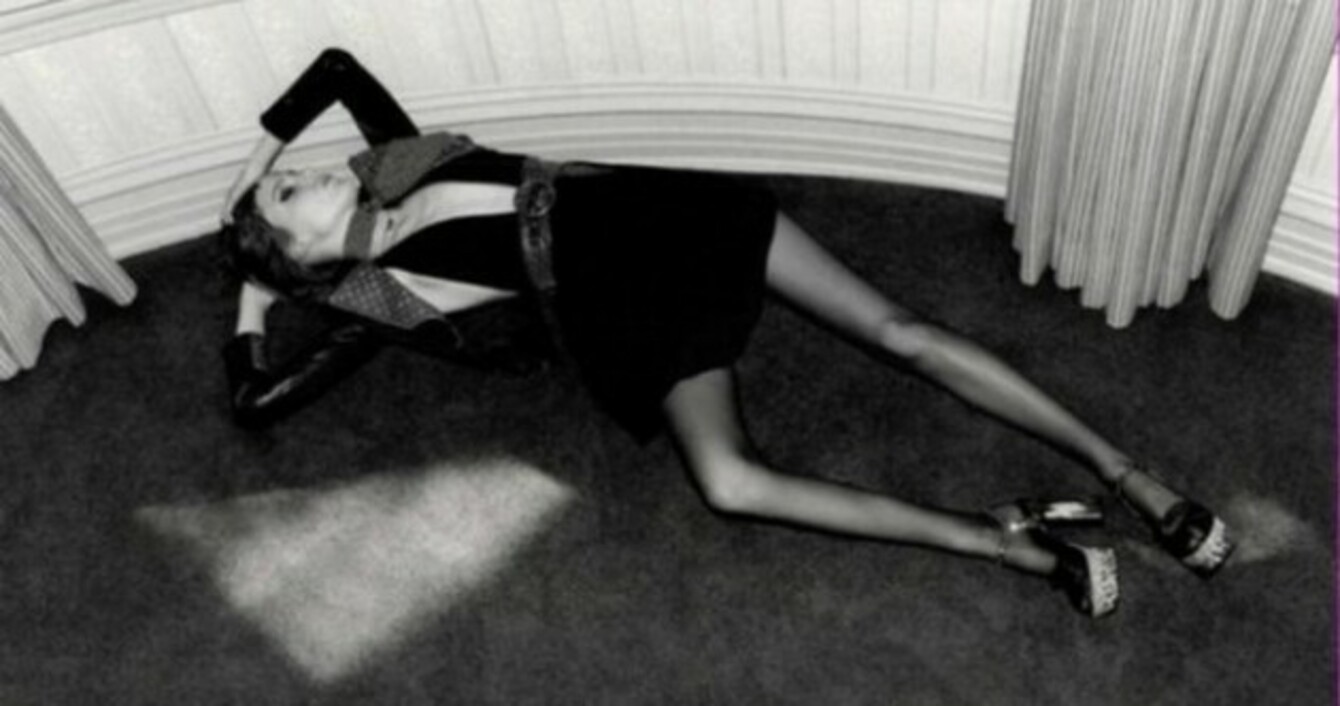 THE UK'S ADVERTISING watchdog has banned a Yves Saint Laurent ad for featuring an "unhealthily underweight" model.
The Advertising Standards Authority (ASA) today published its ruling on the image, which appeared in Elle magazine, after one complainant reported it as "irresponsible".
The French fashion label said it didn't agree the model was unhealthily thin, but didn't offer a detailed response to the advertising authority.
In its decision, the ASA said:
The model's pose and the particular lighting effect in the ad drew particular focus to the model's chest, where her rib cage was visible and appeared prominent, and to her legs, where her thighs and knees appeared a similar width, and which looked very thin, particularly in light of her positioning and the contrast between the narrowness of her legs and her platform shoes.
We therefore considered that the model appeared unhealthily underweight in the image and concluded that the ad was irresponsible."
It also told the advertisers to "ensure that the images in their ads were prepared responsibly". Both the fashion label and the magazine have declined to comment on the decision.
Yves Saint Laurent has previously been on the receiving end of complaints it used "malnourished" women to advertise its wares.
Last year, US fashion blogger Shannon Bradley-Colleary started a petition that drew nearly 50,000 supporters to stop the label using "painfully thin" models in its ads.
#Open journalism No news is bad news Support The Journal

Your contributions will help us continue to deliver the stories that are important to you

Support us now
Meanwhile, the ASA recently banned another ad from Urban Outfitters for showing a model with an "irresponsible" thigh gap.
A similar ruling was passed in 2011 against clothing brand Drop Dead for using a model who also appeared unhealthily thin.