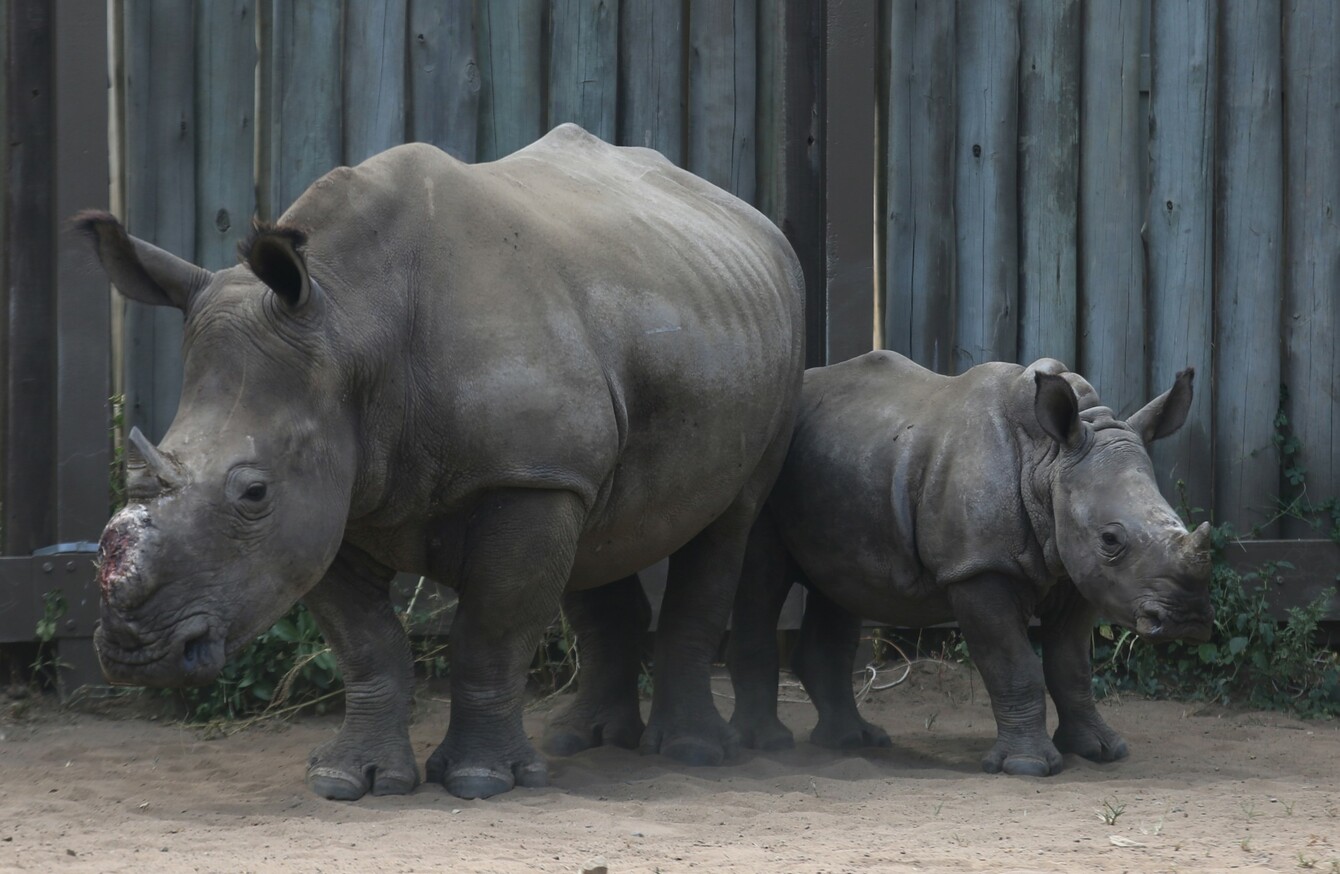 Image: Denis Farrell/AP/Press Association Images
Image: Denis Farrell/AP/Press Association Images
THE HEAD OF Zimbabwe's wildlife authority has been suspended for two months after rhino horns went missing from secure vaults.
About 228kg worth of rhino horns has disappeared from the stockpile.
A statement said:
Zimbabwe parks and wildlife management authority announces the sending on leave of the authority's director general, Edson Chidziya. The move has been taken to allow for an audit.
Rhino horns are worth around €55,000 per kg and their value is driven by demand in East Asia for their supposed medicinal qualities. In Vietnam and China, there is a belief that ground-up horn cures diseases including cancer. This has fuelled a boom in poaching and trafficking in Zimbabwe and South Africa.
Zimbabwe has 70 tonnes of elephant ivory and five tonnes of rhino horn which cannot be sold due to a ban by the Convention on International trade in Endangered Species (CITES).
The country has in the past appealed to CITES to be allowed to sell the stockpiles to raise funds for conservation programmes.
The stocks have accumulated from animals that died of natural causes, while some were recovered from elephants and rhinos killed by poachers.
Parks authorities say they lack the funds for patrols to fend off poachers.