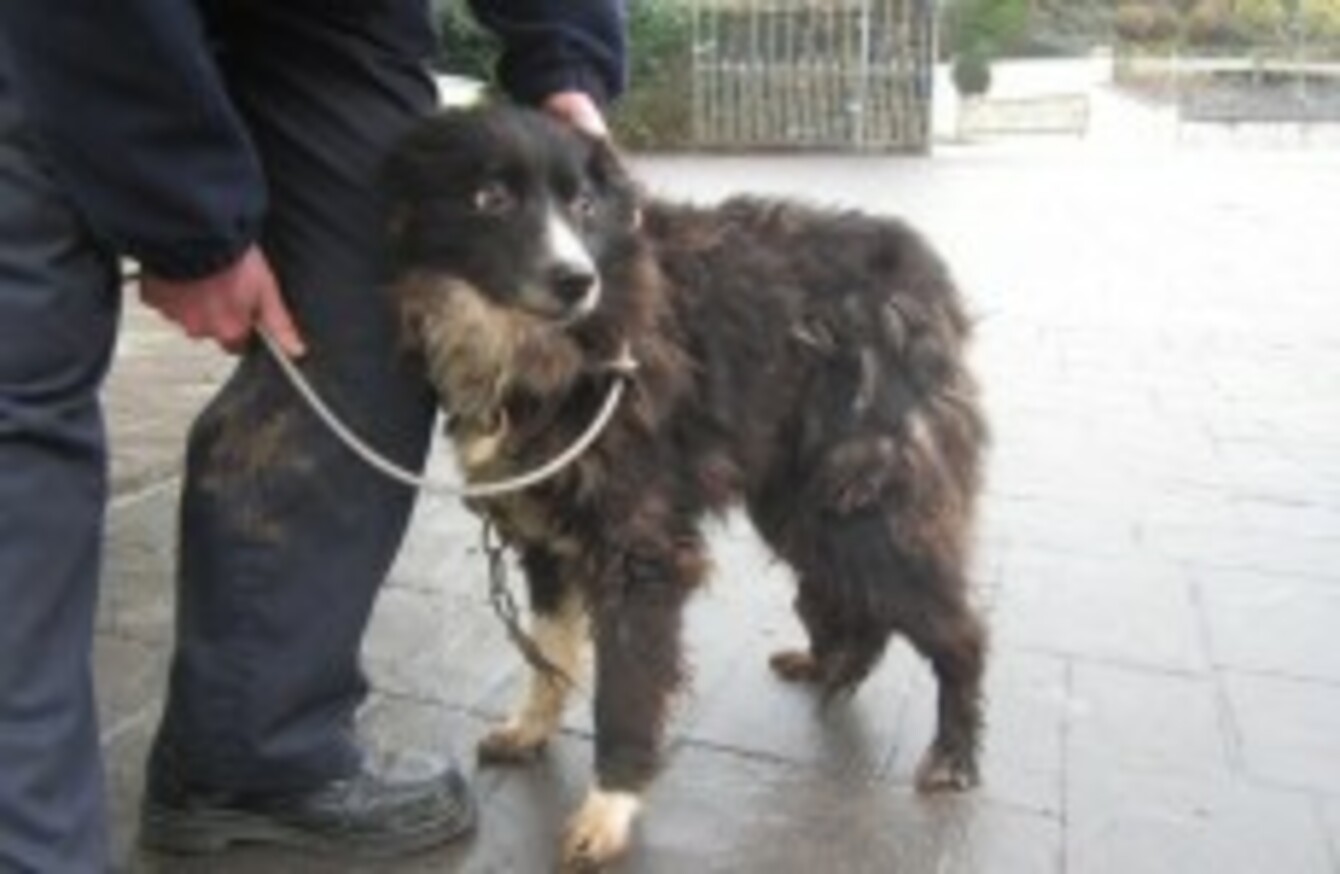 One of the dogs rescued in Cork.
Image: ISPCA
One of the dogs rescued in Cork.
Image: ISPCA
AN 80-YEAR-OLD man has been banned from ever owning a dog again in a case described as "the most graphic and horrific" the garda inspector had seen.
Andrew Doherty of Rowels, Meelin in Cork was convicted of animal cruelty and handed a three-month suspended sentence.
"If he was a younger man, I would lock him straight up without hesitation," said presiding judge Brian Sheridan.
Last February, ISPCA inspector Lisa O'Donovan visited Doherty's property following a complaint to the charity's helpline. On gaining access, she found four emaciated Collies locked in "filthy dark sheds".
She also discovered four Collies which had already died. One was still chained within the shed.
The live dogs were described as "skeletal", with one weighing in at only 5.5kg, less than one third of its optimum weight.
According to animal welfare group, the dogs were extremely nervous on being rescued. "It took hours of gentle coaxing to get even the slightest wag of a tail," it said.
"This was a particularly horrendous act of cruelty," added O'Donovan. "Although we managed to save four of the dogs, one cannot help but think of the poor dogs that perished."
Warning: Graphic images