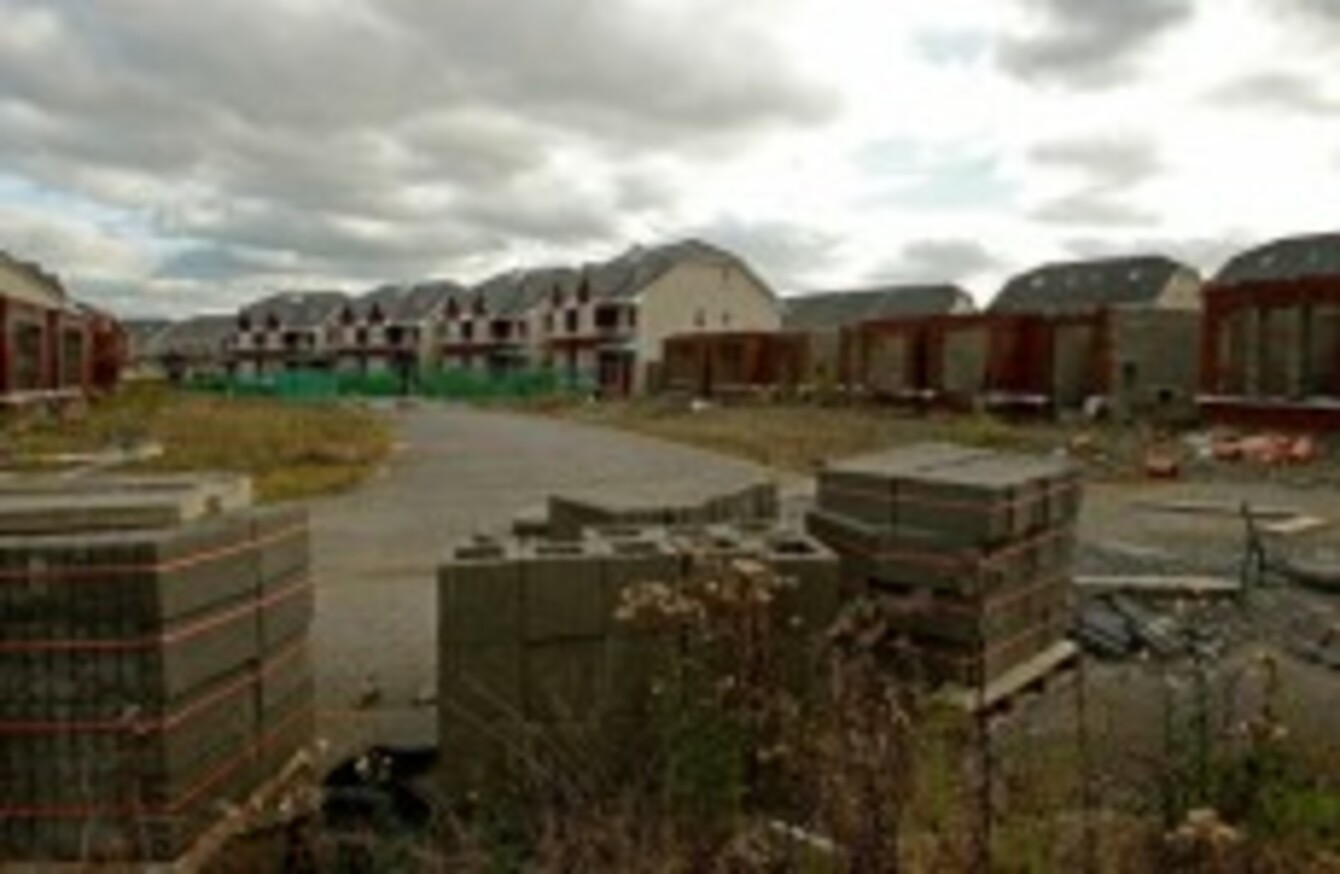 PROPERTY DEVELOPERS WILL be forced to finish off thousands of dwellings that are lying incomplete and empty in 'ghost estates' across Ireland, the Irish Examiner reports.
The extent of the problem of ghost estates was revealed yesterday, with the publication of a nationwide survey by the Department of the Environment.
The survey, conducted as part of the National Housing Development Survey, showed that 2,800 such estates exist in the state, which includes a total of 20,000 unfinished homes. It was also revealed that developers did not secure projects with sufficient cash bonds.
According to the study, work had been left unfinished in a total of 2,800 housing estates; of these 23,000 were completed and vacant, and 10,000 were 'nearly complete' – having been abandoned at various earlier stages of construction.
An expert group will meet in the coming weeks to discuss how to move forward on finishing the developments. The group will chaired by John O'Connor, of the Housing and Sustainable Communities Agency, and will also include the government, the National Asset Management Agency (Nama), and banking, construction and planning representatives.
The group will advise local authorities on a strategy to complete the estates.
Housing Minister Michael Finneran told the Examiner:
Landlords, builders, developers and banks are all sitting on properties that they cannot sell, that they cannot either rent out or they don't want to. Some of the properties will end up in Nama.
He said that making homes available for social housing was the key to resolving the crisis.
Labour's housing spokesman, Ciaran Lynch, described the figures released yesterday as a Domesday book for the end of the Celtic Tiger. He added:
What is clear is that people who bought homes in these estates are living through a hell that has come about as a result of a Government that saw housing policy simply as a means of delivering bounty to their pals in the construction and investment community, rather than providing homes for people who need a place to live.