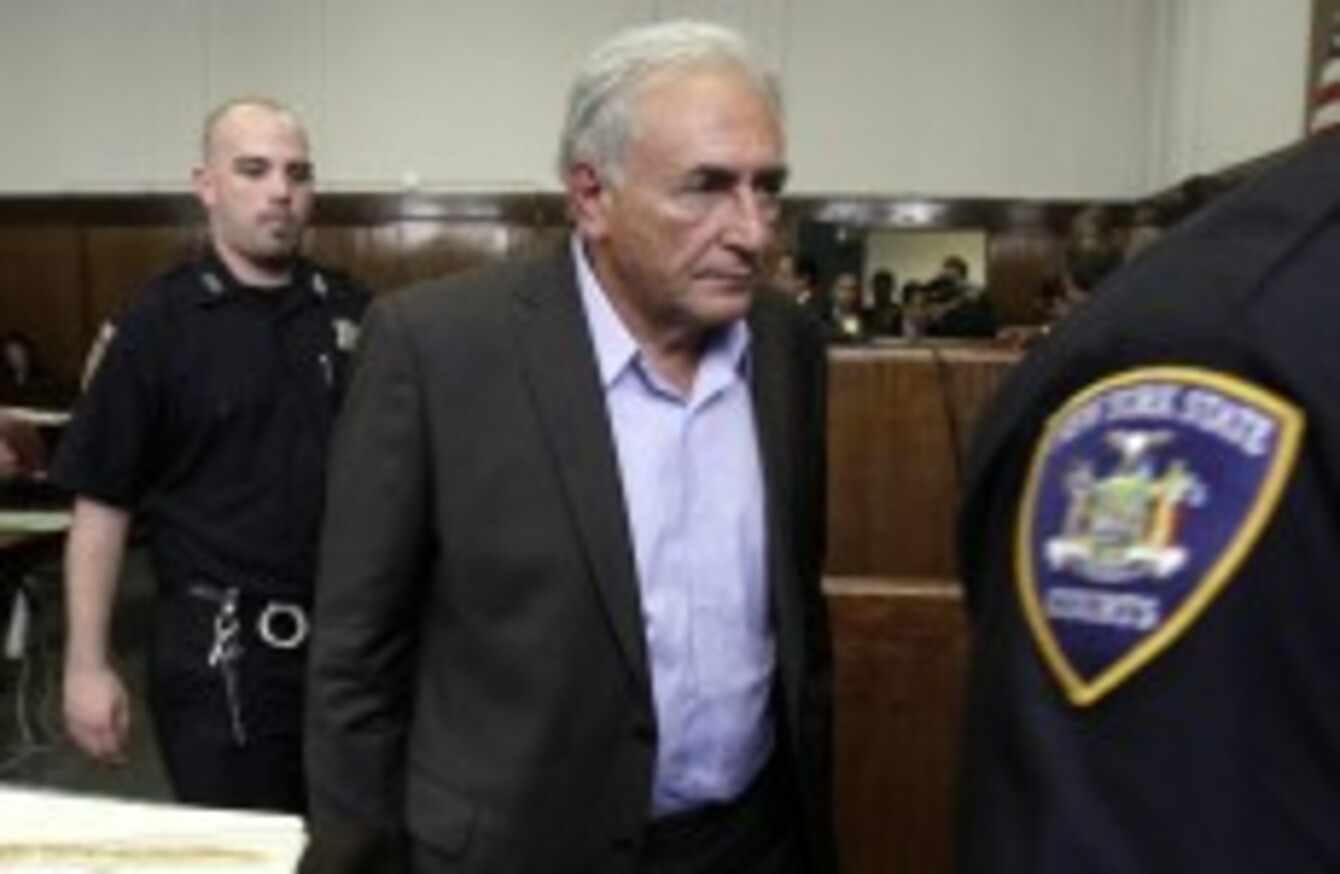 Image: Richard Drew/AP
Image: Richard Drew/AP
DNA TAKEN FROM former International Monetary Fund leader Dominique Strauss-Kahn matches material on the uniform of a hotel maid who says he sexually assaulted her, two people familiar with the investigation have told The Associated Press.
The two people would not describe the material found on the shirt but said DNA matched a sample from Strauss-Kahn, who submitted to testing after his arrest more than a week ago. He denies the maid's allegations.
Testing was being performed on other items, said the two people, who were not authorised to speak publicly about the matter and spoke to the AP on condition of anonymity.
During their investigation, authorities cut out a piece of carpet and swabbed sinks and other surfaces in his hotel room. Investigators told the AP they believed the carpet in the hotel room may contain Strauss-Kahn's semen, spat out after an episode of forced oral sex by the maid.
The forensic evidence is the first to link Strauss-Kahn to the woman — but is also on track with what his lawyers have suggested would be his defence. Strauss-Kahn's attorney Benjamin Brafman declined to comment.
At a court hearing last week, Brafman told a judge that forensic evidence developed in the investigation "will not be consistent with a forcible encounter" — leading to speculation that Strauss-Kahn's defence would argue that it was consensual.
New York Police Department spokesman Paul J Browne and the Manhattan district attorney's office wouldn't comment.
The one-time French presidential contender has been charged with a criminal sex act, attempted rape and sexual abuse and is free on $1 million bail, under house arrest at a lower Manhattan apartment.
He has been accused of attacking the 32-year-old West African immigrant on May 14 in his luxury suite at the Sofitel hotel near Manhattan's Times Square. His lawyers say he's innocent.
Staff at the Sofitel told authorities that the 62-year-old Strauss-Kahn had made passes at them the day before the attack was reported, including flirting with a clerk and calling another employee to ask her up to his room, according to a third person with direct knowledge of investigators' interviews with staff.
Strauss-Kahn had flirted with one female staff member who accompanied him to his suite to make sure his accommodations were satisfactory after he checked in on May 13, the person said. Later, he phoned the desk clerk who had checked him in, asking her if she would like to get together with him when she got off duty, the person said. The desk clerk refused, saying she was not allowed to socialize with the VIP guest, the person said.
That person also wasn't authorized to speak publicly and spoke to the AP on condition of anonymity.
AP