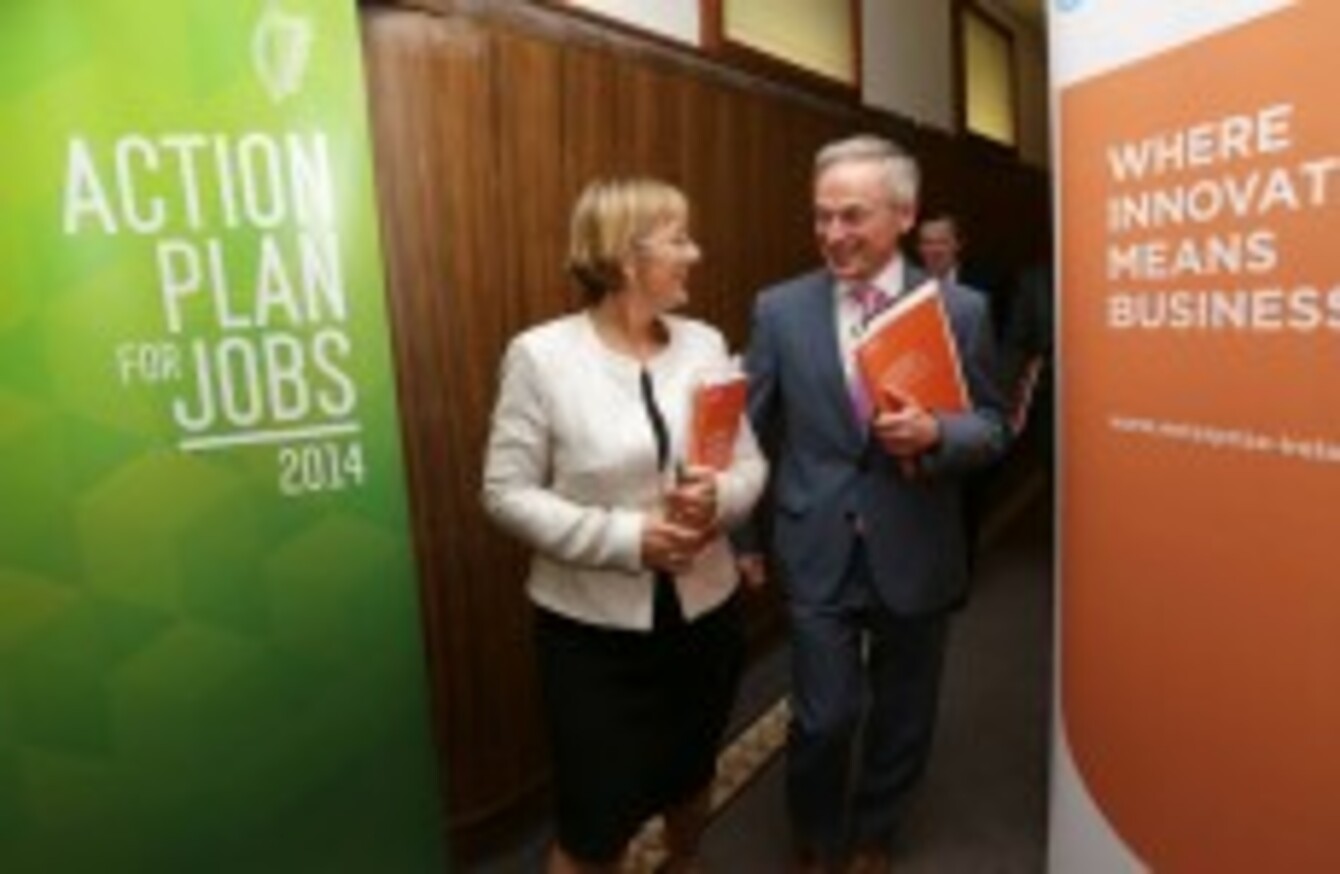 Image: Laura Hutton/Photocall Ireland
Image: Laura Hutton/Photocall Ireland
COMPANIES SUPPORTED BY export development agency Enterprise Ireland exported over €17 billion in goods and services last year.
The trade body's annual accounts released today also show that exporting companies spent €20.28 billion in the Irish economy, as well as creating 18,033 jobs.
Year-on-year, companies supported by EI added 5,442 more jobs in 2013 than in 2012, which is the largest net increase in 10 years.
The agency claimed that total direct and indirect jobs supported in Ireland last year hit 300,000.
Dublin was the biggest beneficiary, bagging a net 1,584 jobs last year compared to 2012 year. At the opposite end of the scale is the mid-west region, with only a net 127 jobs added.
The cost per job to EI increased slightly, from €12,660 to €12,962.
Once again the UK was the most popular destination for exports from EI backed companies, accounting for €6.3 billion of the total.
The biggest gains were booked by companies exporting into Asia-Pacific markets, where sales were up by 19%, and to Northern European countries, where there was a 14% increase in sales.
The food and beverage sector was again the largest exporter, with foreign sales of €9.5 billion, up 10% on 2012.