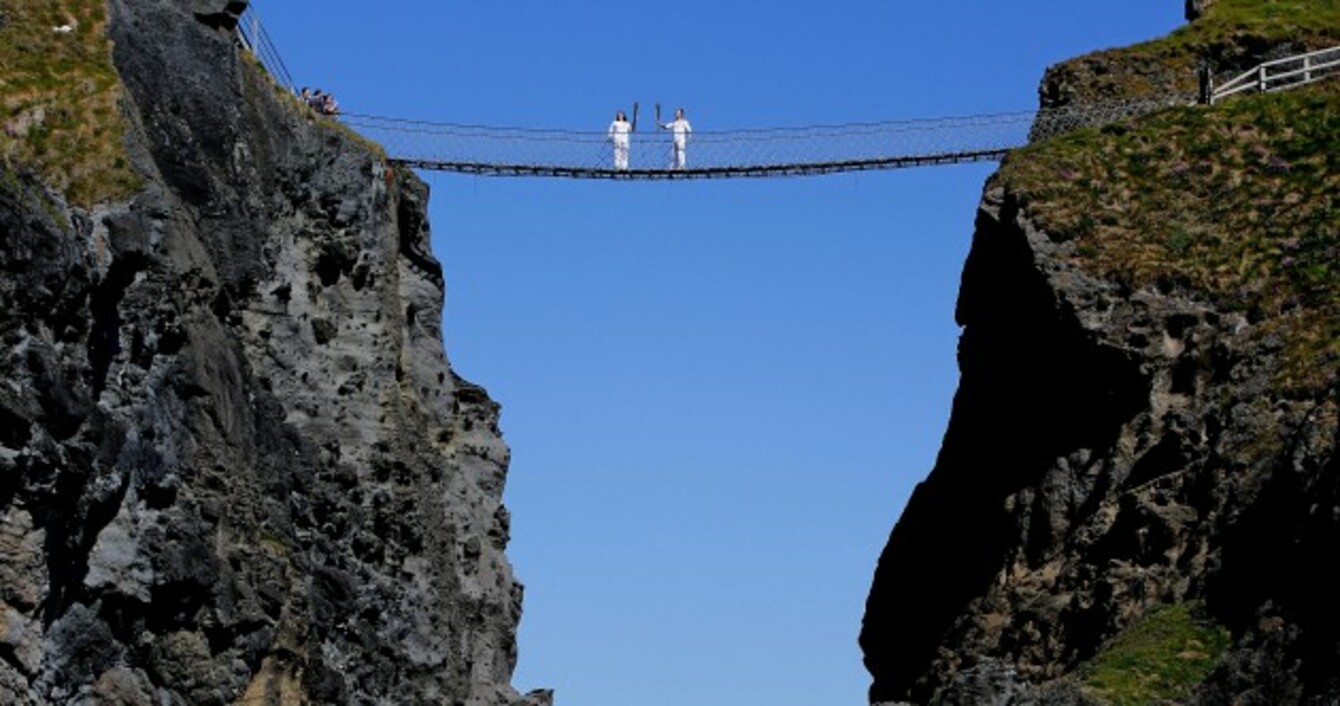 Image: Julien Behal/PA Wire/Press Association Images
Image: Julien Behal/PA Wire/Press Association Images
THE OLYMPIC TORCH is being taken on a tour of Northern Ireland's most famous landmarks today as it continues on its journey to London ahead of next month's opening ceremony.
It has already reached the Giant's Causeway and the Carrick-a-Rede rope bridge in Antrim and is due to cross the Peace Bridge in Derry later this evening.
Sixty torch bearers will run with the flame over a 45 mile distance from Portrush to Derry.
Isobel Coote, 58, from Ballygawley, who was nominated through the LOCOG campaign for being an inspirational mother and grandmother, employer, community organiser and friend, will carry the flame to the middle of the Peace Bridge where she will hand it to 13-year-old Meabh Fisher from Derry. Meabh was nominated through the LOCOG public nomination campaign for her bravery in battling a permanent health condition.