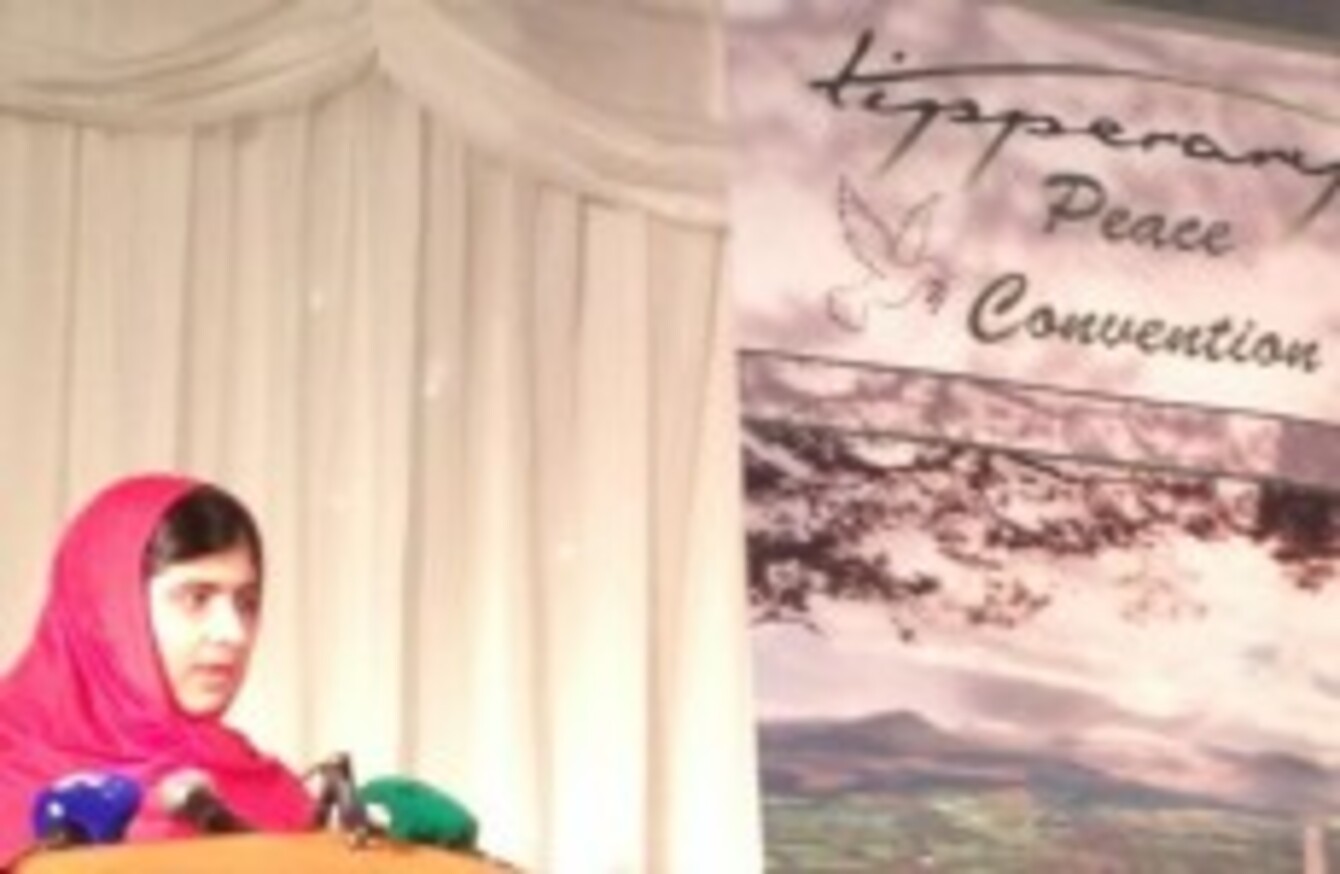 Image: Emer Costello MEP via Twitter
Image: Emer Costello MEP via Twitter
PAKISTANI SCHOOLGIRL AND activist Malala Yousafzai has accepted this year's Tipperary International Peace Award.
The 16-year-old, who has made a full recovery after being shot in the head by the Taliban, was honoured for her campaigning work to ensure girls have access to education across the developing world.
In her speech this evening, Malala promoted education and said: "This is an appeal to all the governments all over the world that education must be their top priority!"
She added: "I don't want to be the girl who was shot by the Taliban, I want to be the girl who fought for equality of every boy and girl."
She was accompanied by her father Ziauddin for the ceremony, during which she received a specially-commissioned Crystal Dove of Peace.