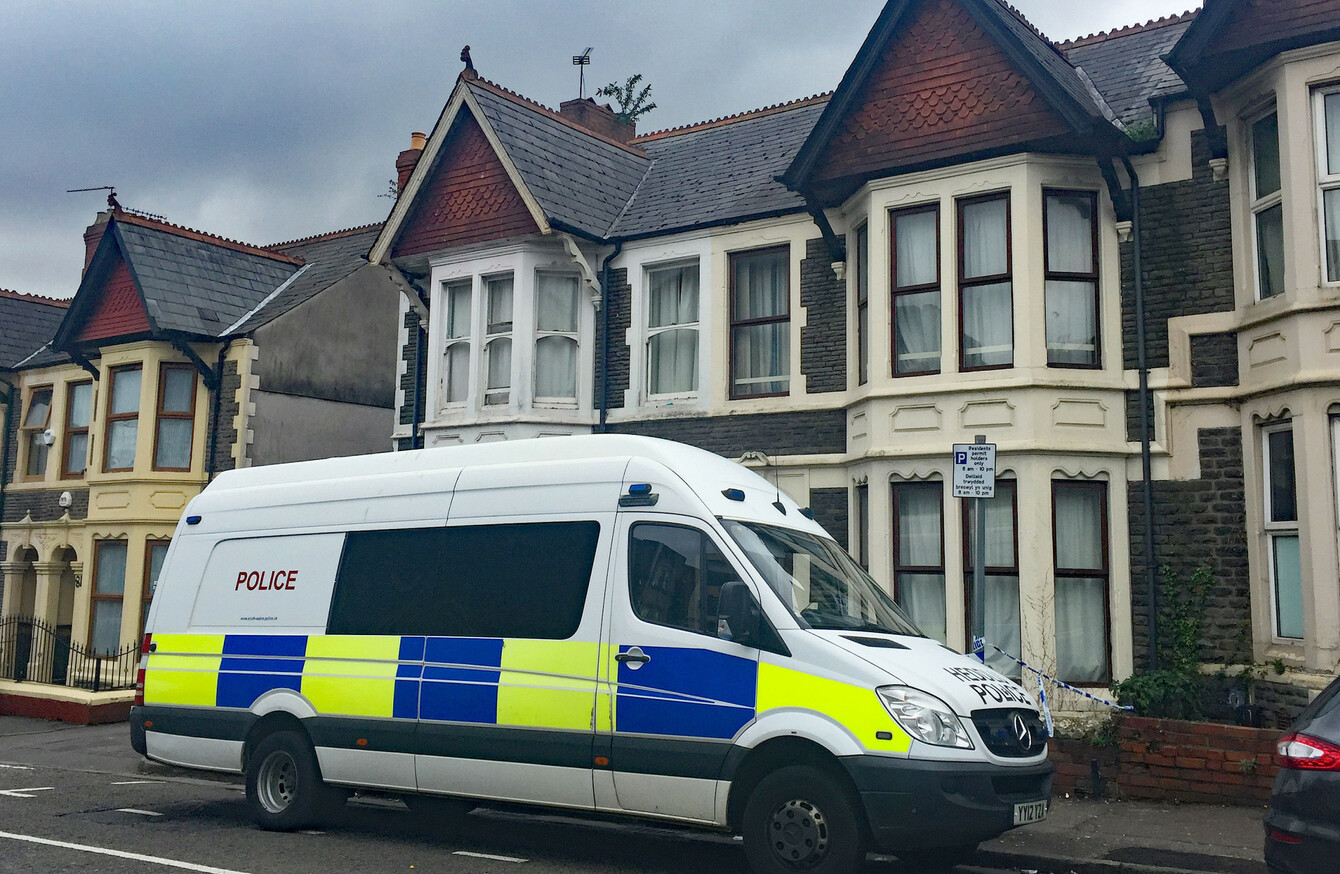 Police outside a property in Pen-y-Wain Road, Roath, Cardiff where a seventh person was arrested in connection with the Parsons Green bombing
Image: Johanna Carr
Police outside a property in Pen-y-Wain Road, Roath, Cardiff where a seventh person was arrested in connection with the Parsons Green bombing
Image: Johanna Carr
POLICE HAVE ARRESTED a 20-year-old man in Wales in connection with the London Underground train bombing this month, bringing the number of people in custody to four.
The man was arrested before dawn by counter-terrorism officers in the Welsh capital Cardiff and has been taken to a police station in London for questioning.
Police did not name the suspect but said he was arrested under the Terrorism Act.
So far, seven people have been arrested as part of the investigation. One person has been charged, three remain in police custody and three others have been released with no further action pending.
An 18-year-old man, Ahmed Hassan, was charged on Friday with attempted murder and the use of explosives.
Two other men, aged 25 and 30, who were arrested in Newport in Wales last week, are still being questioned.
Searches are ongoing at one address in Surrey and one address in Cardiff. Searches at other addresses in Surrey, Hounslow and Newport have all been completed, Met Police said.
Placed on a packed train during morning rush hour, the improvised device injured 30 people when it went off despite apparently malfunctioning.
The attack in Parsons Green, a quiet residential area, caused panic among commuters and some were hurt in a stampede as people fled the scene.
The Tube bombing was the fifth terror attack in Britain in sixth months – four of them in London and one in Manchester – with the bloodshed claiming 35 lives.
Comments have been disabled as legal proceedings have started.