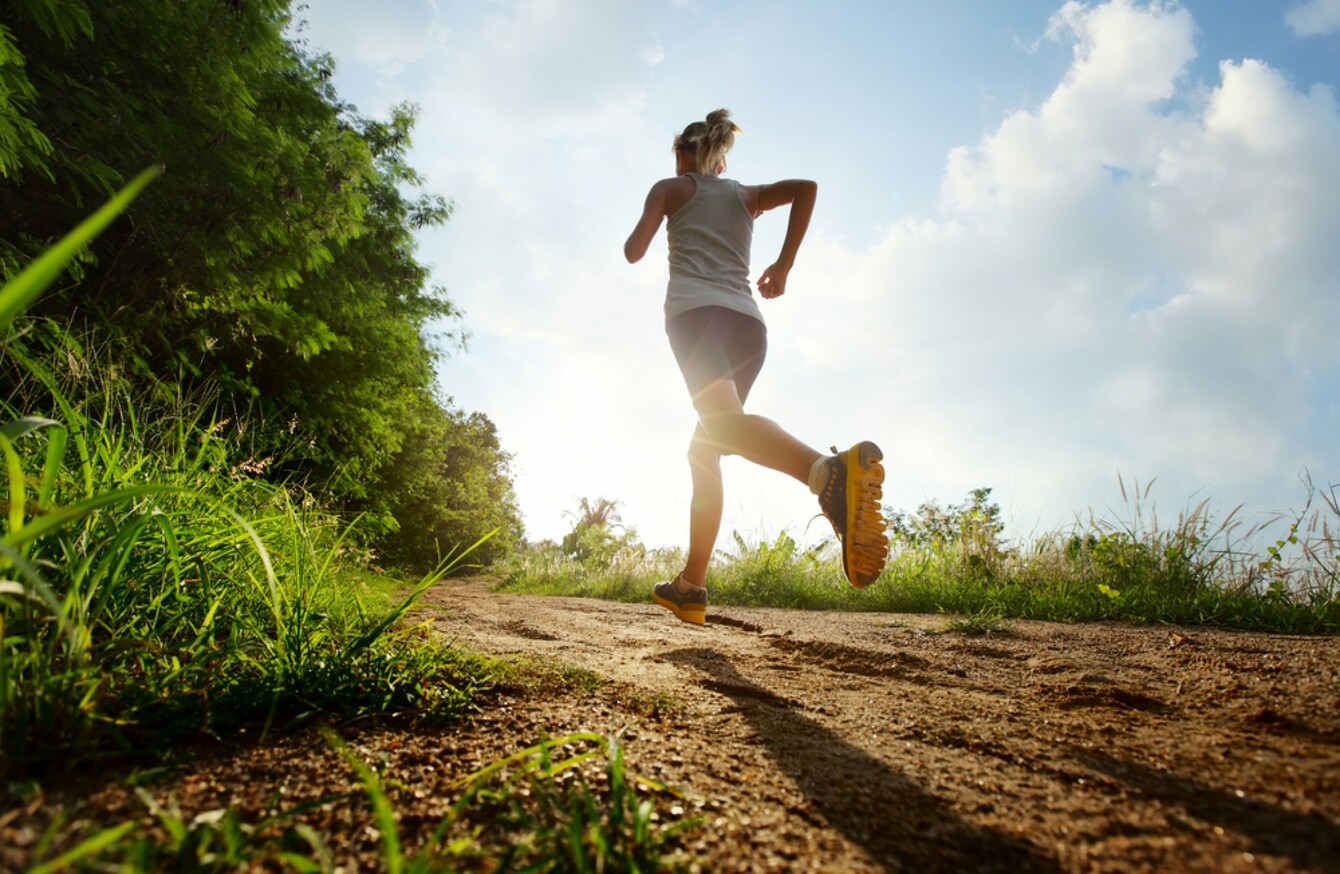 Image: Shutterstock/Dudarev Mikhail
Image: Shutterstock/Dudarev Mikhail
SO IT'S A NEW year and chances are you're thinking of starting a new resolution. That's great, but maybe you need some help getting you started or a way just to keep you on track.
If that's the case, you should know that there are numerous apps out there that will help you out. Since you have your phone on you at all times, it makes sense to use it to help develop good habits over the coming months. It's tough but if you have a specific aim, these apps can help.
Note: all apps below require willpower.
I want to start exercising (from scratch)
Couch to 5K
For: iOS, Android
Cost: €2.99
If you're starting from square one and you want an accessible routine, Couch to 5K is the closest thing you will get to that. Breaking it down into manageable goals over nine weeks, it's great for getting you active and get you ready for a 5K run.
I want to become more active
RunKeeper
For: iOS, Android
Cost: Free
While there are many running apps out there, RunKeeper is one of the older but better ones out there. With tracking features, training schedules for 10k, half-marathon and full marathons, it's handy for those who are a little more serious about their running.
I want to improve my diet
Calorie Counter by MyFitnessPal
For: iOS, Android
Cost: Free
We could always do with improving our diet, but if you need to fine tune it, Calorie Counter can really help. Keeping a database of more than five million foods, it also includes a recipe importer that allows you to save and track any recipe you see online. Also, it connects to most fitness apps giving you a more comprehensive activity feed.
I want to learn a new language
Duolingo
For: iOS, Android, Windows Phone (Web)
Cost: Free
It's hard to argue against DuoLingo. It's been around for so long yet it sets the standard for learning a language on the go. Breaking it up into manageable games, it's great for getting the basics down and can even help you get into the advanced stages of a language.
Source: Duolingo/YouTube
I want to learn how to code
CodeAcademy
For: Web
Cost: Free
Covering a wide range of coding disciplines, CodeAcademy is a bit like DuoLingo in that it breaks up lessons into easy to manage chunks. So long as you have a bit of free time most days, you'll be able to pick up on the basics of C++, Javascript, HTML and others.
I want to learn how to budget
You Need a Budget
For: iOS, Android (PC and Mac)
Cost: €50
One of the most comprehensive budget apps out there, You Need A Budget works best on desktop but it's incredibly useful to have when you're on the go. The price may seem steep but if you give it the time it deserves, it can help you save money in the long-run.
Source: You Need A Budget (YNAB)/YouTube
I want to learn how to better cope with stress
Headspace
For: iOS, Android (web)
Cost: Subscription (10-day trial)
While there are many quality meditation apps out there, Headspace is a good place to start. Starting off with 10 minute segments before increasing it to 15 and 20 minutes, it's a gentle introduction for anyone new to meditation and mindfulness.
Source: Headspace/YouTube
I want to quit smoking
Smoke Free (iOS) or Quit Smoking (Android)
For: iOS, Android
Cost: Free
There's no consistent app across all platform but both Smoke Free and Quit Smoking focus on how you benefit from quitting. Giving you details like how much money you've saved, how your health is improving, and also giving bite-sized challenges for you to keep focused, it will ensure you stay on track.
I want to manage my time better
Way of Life (iOS) or Habit Bull (Android)
For: iOS, Android
Cost: Free
Granted, certain apps already offer a reminder feature, but if your resolution is more obscure, then Way of Life or Habit Bull will help. Both require you to log in your achievements but each one will remind you about tasks and build up a picture of how well (or badly) you're doing.
Source: Thomas B/YouTube
This piece is part of 12 days of tech, a series offering quick tips and tech advice for you during the Christmas holidays. You can view previous entries here.