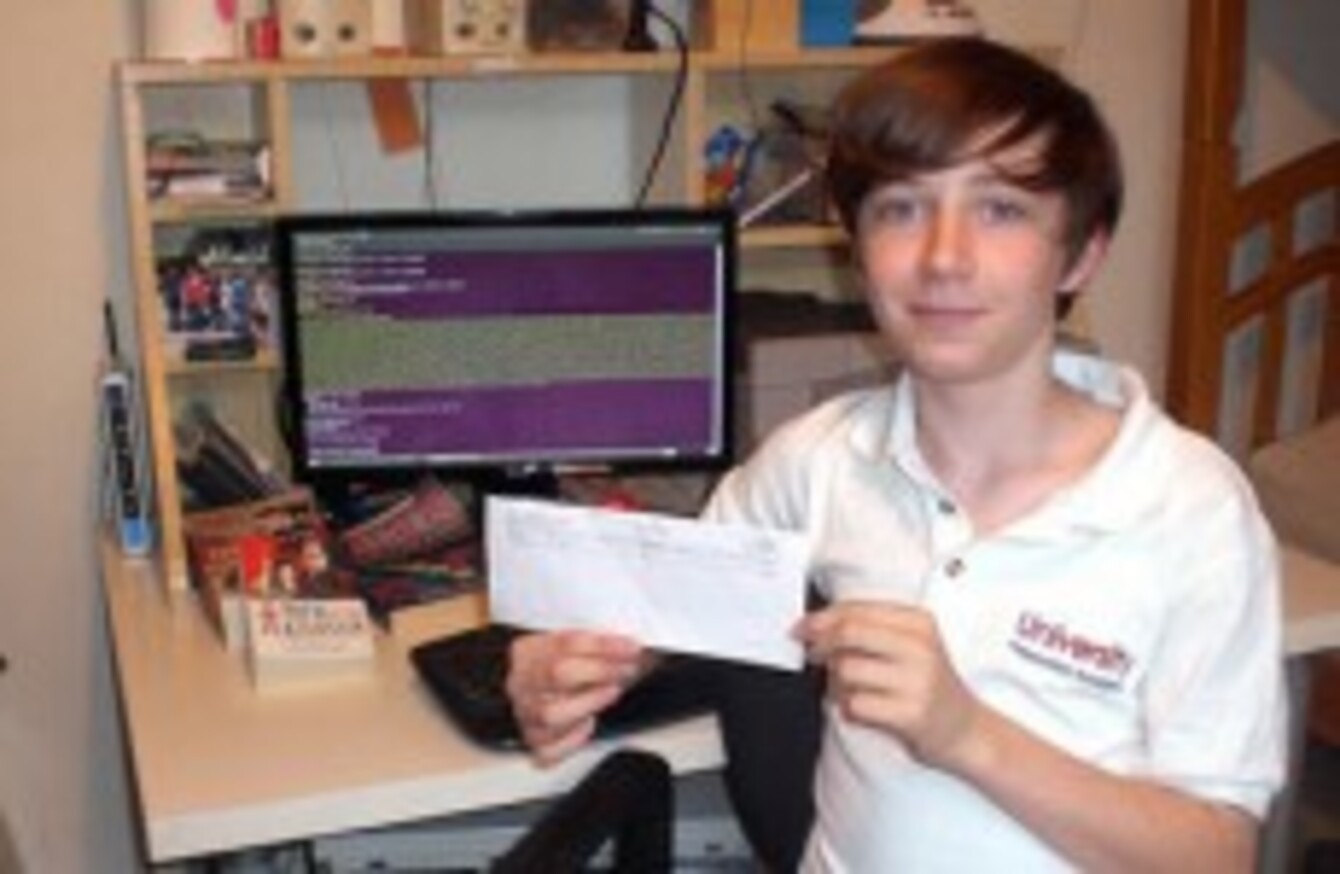 Image: San Jose Mercury News
Image: San Jose Mercury News
A 12-YEAR-OLD computer technology whizzkid has earned himself a tidy contribution to his college fund – after he was rewarded for spotting a major security breach in one of the world's most popular internet browsers.
Alex Miller, a San Jose teen-to-be, started hunting for bugs in the Firefox browser after its makers, the not-for-profit Mozilla foundation, increased the reward it offered to people who noticed issues with the browser's security features, which it claimed were stronger than those of its main rival, Microsoft's Internet Explorer.
Spurred by the increased bounty – from $500 to $3,000 (€2,125) – Miller began to spend 90 minutes every day hunting through the software's open source code (a principle that allows any user to contribute code to the browser, thus making it free to download) and, at the second attempt, discovered what Mozilla acknowledged to be a "critical security flaw".
The foundation's security programme manager, Brandon Steme, told geek.com that the flaw Miller had found was not something any user would find.
The space of people that are contributing in this area is pretty small. This is a very niche technical area.
The San Jose Mercury News added that Miller was self-taught, and was skilled enough to read "technical books with instant understanding". He was also, it adds, teaching himself Mandarin.
The $3,000 prize is being put towards a new PC with a donation being made to a local animal sanctuary.