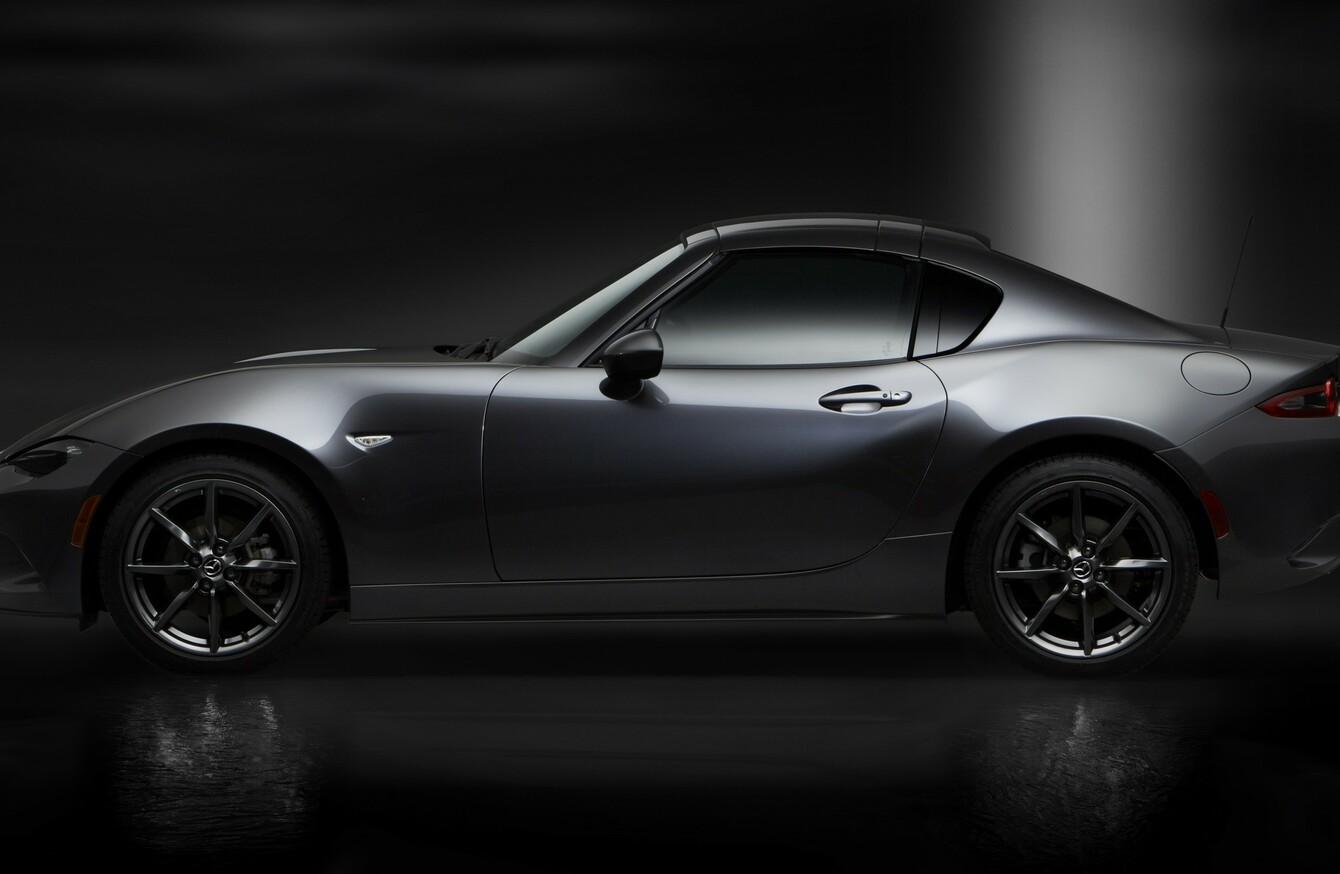 Image: Newspress
Image: Newspress
WE ARE CONTINUING our look at the new models coming to Ireland in time for the 171 registration period.
This week we focus on the larger and more expensive cars as well as our pick of the new sports cars and electric vehicles coming to the market.
Not all of these cars will be on sale in January but they will be available within the next six months and we think they will be worth the wait.
Executive Saloon
BMW 5 Series
Following hot on the heels of the highly impressive Mercedes-Benz E-Class, the new BMW 5 Series arrives early in 2017. Stylistically an evolution of the previous model, it also draws heavily from the larger 7 Series to create a smart-looking saloon. A wide range of engines will be available, including frugal diesels that will prove popular with business users while petrol and plug-in hybrids will also be available.
Also coming our way early next year is the Tesla Model S, which is priced from €81,086.
Sports car
Mazda MX-5 RF
With the MX-5 long established as one of the best value sports cars on sale, for 2017 Mazda will introduce the MX-5 RF – a coupe version with a retractable metal roof that will still give drivers that wind-in-the-hair feeling.
Crucially the added mechanicals of the coupe roof haven't made a big impact on the car's overall weight so that pin-sharp handling shouldn't be affected. Mazda will have both 1.5- and 2.0-litre naturally aspirated engines available, with the latter featuring 200hp and 200Nm of torque.
The new Alpine Première Edition launches early next year. Right-hand-drive models are confirmed for the UK and we are hoping the car is made available over here too.
Large Saloon
Opel Insignia Grand Sport
With increasingly polished competition from the likes of the Volkswagen Passat and Skoda Superb, Opel is keen to regain some ground in the saloon market and its new Insignia Grand Sport looks up to the job. Lower, wider and much sleeker than before, its new name promises much. Inside it gets a simpler, more upmarket style, which combined with a good mix of engines should make it a popular choice in 2017.
Also keep an eye out for the new Skoda Superb SportLine, which will see the popular saloon get a sporty bodykit and larger wheels and a 2.0-litre TSI 280hp engine.
Electric Vehicle
Renault Zoe ZE 40
More and more brands are introducing electric versions, with Hyundai among the latest to join the EV race. Renault has upped its battery game with the smaller Zoe to increase its driving range to what will result in 280km of 'real-world driving'. There will also be a new range-topping model with exclusive paintwork and a higher quality interior featuring leather upholstery and a BOSE audio system.
Next year sees the release of the revised Volkswagen eGolf with 50 per cent more range than its predecessor. It will do a claimed 300km on a single charge.
Compact MPV
Renault Scenic
Renault has applied its current stylish form to the new Scenic, to create an MPV that has plenty of kerbside appeal. All models will feature 20-inch alloy wheels as standard, too, though tyre manufacturers have claimed the size won't mean higher prices. It will be available in five- and seven-seat versions, the latter going under the name of Grand Scenic. Diesel models will also be available with a mild-hybrid system to help further reduce fuel consumption.
Also hitting our shores next year is the new Opel Meriva, which is getting more of an SUV look and possibly a new name too.