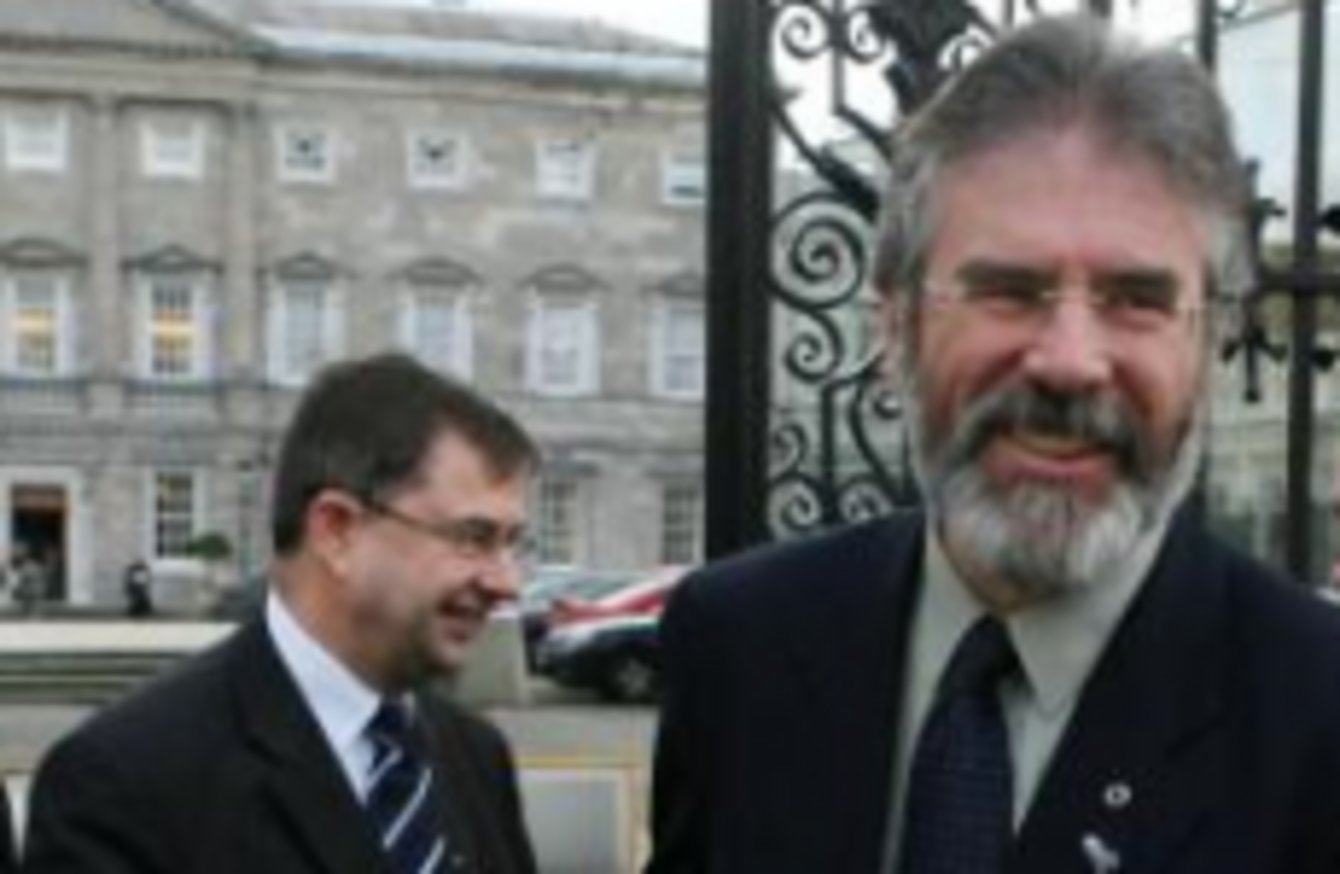 Image: Niall Carson via Press Association Images
Image: Niall Carson via Press Association Images
ÉAMON Ó CUÍV says the 1916 centenary celebrations must be 'non-partisan in nature' so they can be cherished by all sections of Irish society.
It comes after Sinn Féin announced plans to book out the Ambassador Theatre for most of 2016, along with a wide ranging schedule of parades, re-enactments and exhibitions.
Ó Cuív (the grandson of Eamon De Valera) said, "The 1916 centenary celebrations must remain non-partisan in nature to ensure that they can be cherished by all sections of Irish society as intended by those that participated in the Easter Rising."
He added that Fianna Fáil is currently arranging public events to mark the Centenary after a committee was established by party leader Micheál Martin.
"The membership of the committee consists of relatives of those that fought in 1916, members of the Fianna Fáil National Executive along with representatives from the parliamentary party."
Government plan 'a shambles'
The Government's efforts to mark the Centenary have been met with widespread criticism.
The great grandson of James Connolly, James Connolly Heron, described the official plans as a "shambles" and said many of the relatives were happy to support Sinn Féin's programme.
Ó Cuív said, "Unfortunately the government has left a lot to be desired with its minimalist plan to mark the centenary.
Our work will be focused on developing material and events that explain and bring to life the reality of the Rising, rather than attempting to leverage this great event for party political advantage.
Last year, O'Cuiv said that he doesn't believe it would be appropriate to invite members of the British family to the 1916 commemorations.
He said it would distract from the significance of the celebrations.
The coalition pledged that events would be inclusive when it launched its official programme last year and it asked for individuals and groups to give their input on what should happen via the 2016 website.