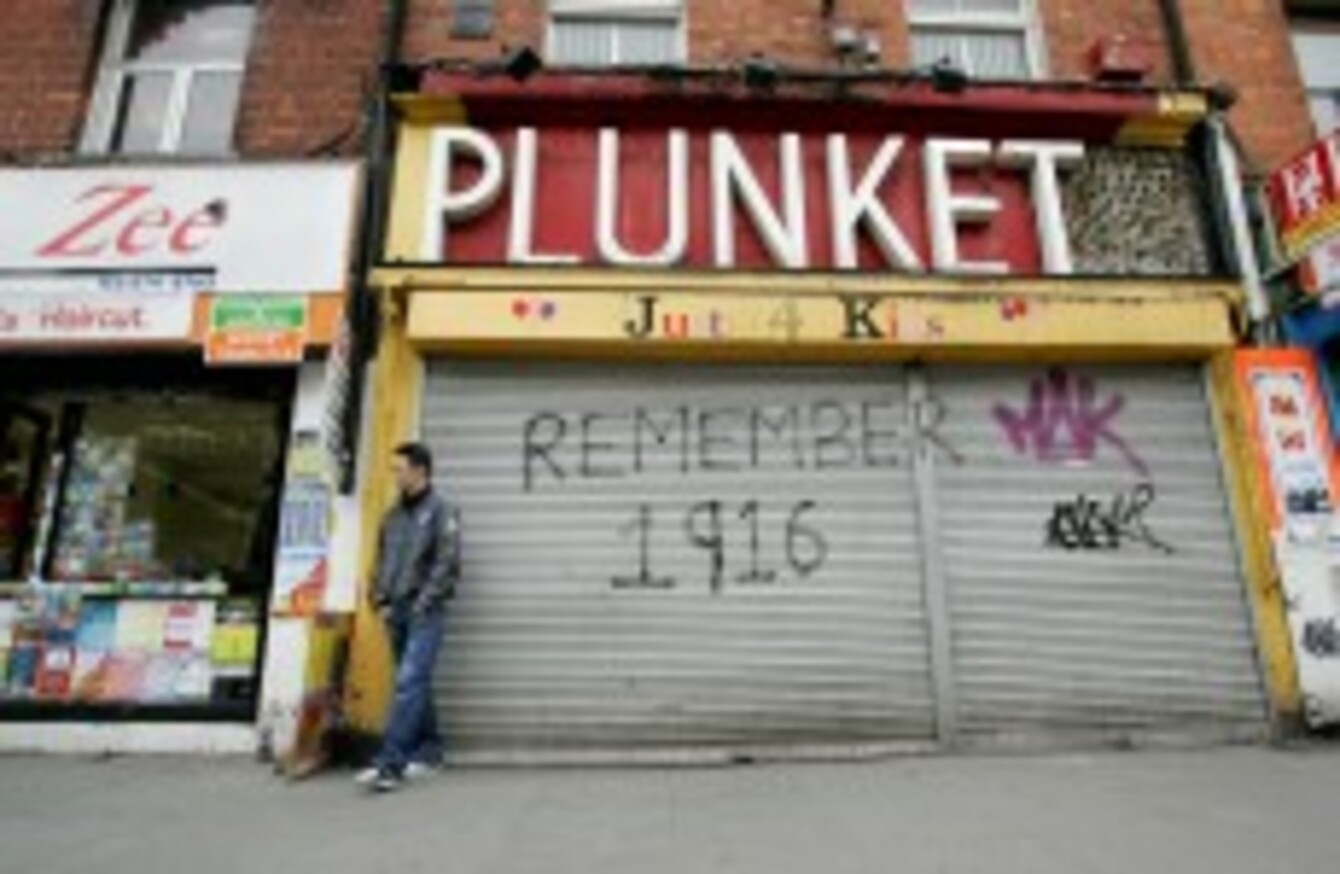 Image: Leon Farrell/Photocall Ireland
Image: Leon Farrell/Photocall Ireland
NAMA IS TO provide €5 million for the development of a commemoration on the site where the 1916 leaders surrendered on Moore Street in Dublin.
It was announced last year that the four houses at 14 to 17 Moore Street are to be converted into a commemorative centre and national monument after a preservation order was placed on the site in 2007.
NAMA currently has possession of the site and at a briefing today by Arts and Heritage Minster Jimmy Deenihan, it was announced that they will put forward some of the construction costs.
The buildings were also the headquarters where the Provisional Government was set up during the Easter Rising.
Dublin City Councillor and member of the Moore Street advisory committee Mary Fitzpatrick today welcomed NAMA's announcement, but added that the Government must ensure that the rest of costs are met:
I whole-heartedly welcome this news and I call for the Government to commit to providing any further funding that may be required to ensure that these buildings are developed to a world-class standard and are open in time for the centenary of the 1916 rising.
But Sinn Féin are opposed to the Government's plans in their current form. Buildings numbered 13, 18 and 19 Moore St which contain no pre-1916 elements are to be demolished and Sinn Féin are against this.
"These new plans would still see the destruction of most of the east side of Moore St. This is the block occupied by the Republican forces at the end of the 1916 Easter Rising," said spokesperson Sandra McLellan.
"Sinn Féin wants to see Moore Street fully preserved and developed as the cornerstone of a 1916 Revolutionary Quarter incorporating Moore Street surrounding lanes of history and the GPO."