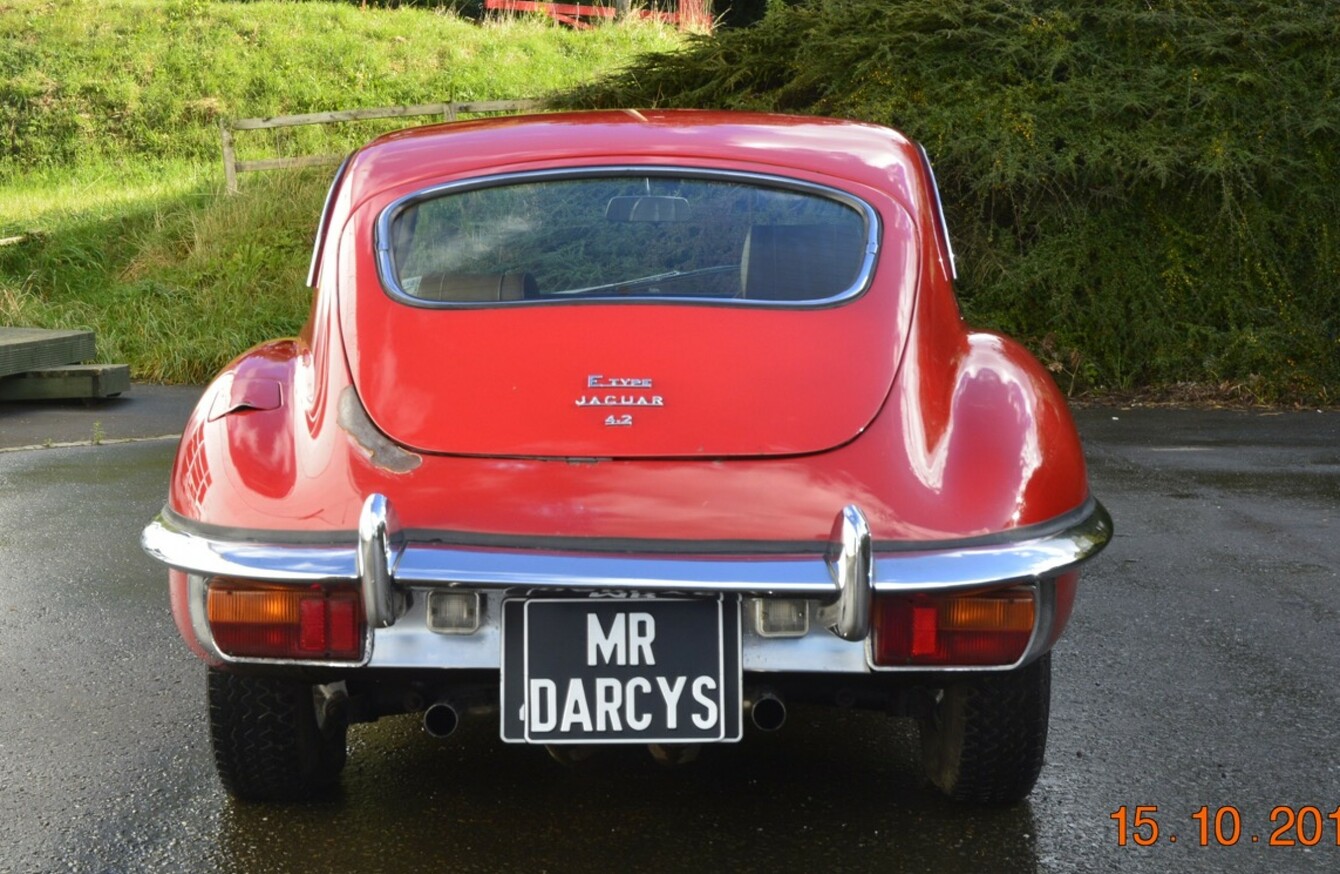 Image: Mr D'Arcys Classics Ltd
Image: Mr D'Arcys Classics Ltd
IF I HAD the money I'd buy…
An iconic, head-turning motor that drives as smooth as it looks. A car voted the world's most beautiful car many times over. A car that American auto writer Henry Manney III once described as "the greatest crumpet-catcher known to man."
I would buy a slinky Jaguar E-Type and this 1969 model for €45,000 is a wonderful example.
Why a Jaguar E-Type?
No other car has ever really bettered the looks and ability of the stunning, sublime, statement that is the E-Type. The British sports car was built by Jaguar Cars Ltd from 1961 to 1974 and it became an icon of 1960s motoring thanks to its blend of good looks, low price and high performance – it was faster than any contemporary road-going Ferrari at half the price.
Sure, when it was first released Enzo Ferrari himself called it "the most beautiful car ever made."
What's special about this particular one?
This particular 1969 model looks stunning in its Signal Red paint. The biscuit-coloured interior is in great shape and has a lovely patina with no rips or tears to the seats or carpets. A two-door 2+2 coupe, it is in perfect mechanical order and is fitted with gorgeous wire wheels.
The coupe is powered by a 4200cc, six-cylinder, 246hp petrol engine with an automatic three-speed transmission and is rear-wheel drive. There were only just over five thousand of this type ever made.
What does it look like in action?
Watch this 1969 Series II E-Type Jaguar 2+2 cut a dash though the British countryside.
Source: Classicandsportscar1/YouTube
Who else drives one?
The is a well-known favourite of the rich and famous. Elton John had one in his car collection, actor Tony Curtis had a custom-built E-Type, George Best had one as did Mick Jagger and George Harrison… and Simon Cowell bought a convertible E-Type for a whopping £650,000.
What else could you get for the money?
For the same money you could have this Fiat Ducato Burstner 5/6 berth motorhome.
… or this snooker and pool club!