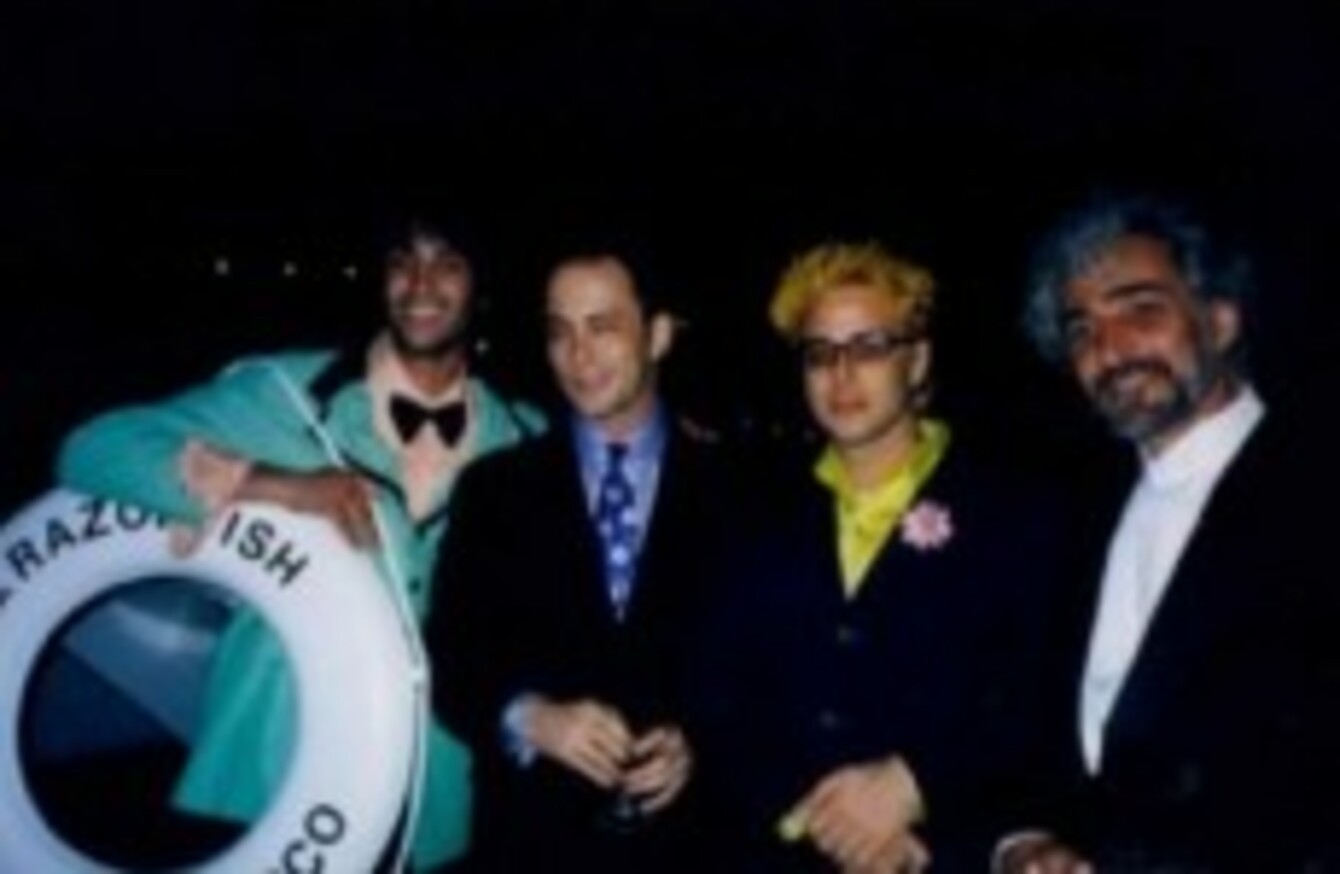 Image: Razorfish via Business Insider
Image: Razorfish via Business Insider
THEY WERE THE kings of the late-1990s dot-com bubble … until, of course, the bubble burst.
The dot-com crash was nearly 15 years ago. We thought it might be interesting to find out what happened to the startup founders who defined an era of unparalleled ambition and excess.
These were the guys who declined to buy a new company called "Google" for $1 million because it seemed too expensive. The guys who complained that "Concorde was a bit cramped."
It was a heck of a time.
Joe Krause's eXcite got an offer to buy Google for $750k, and passed
via Wikimedia/Creative Commons
The search portal Excite (or "eXcite," as it was styled) was founded in 1994 by a group of Stanford University students.
In 1999, Excite had a chance to buy Google, according to MinyanVille. But Excite's George Bell deemed the $1 million asking price too high. Bell also declined a second offer to take Google for $750,000.
The company went through a complicated skein of mergers and financings, culminating in a deal in which @Home paid $7.2 billion for the company in 1999. By 2001 it was bankrupt.
Kraus now works at Google Ventures, where he is an investor.
Boo.com founder Ernst Malmsten once said, "After the pampered luxury of a Lear jet 35, Concorde was a bit cramped."
via BBC/YouTube
Fashion retail web site Boo.com launched in 1999. The company burned $135 million of venture capital in 18 months, and went bankrupt in 2000.
Malmsten re-emerged in 2011 as CEO of luxury goods company Lara Bohinc.
Razorfish founders Craig Kanarick and Jeff Dachis threw a party to end all launch parties
Dachis and Kanarick, centre and right, at a 1998 party
The 1997 new office-warming party at digital ad agency Razorfish, which allegedly featured belly dancers and Krispy Kreme donuts (in addition to transvestites serving 4,000 burgers),  is remembered as one of the defining excesses of the late 1990s. It's safe to say that the legend is probably more apocryphal than anything.
Craig Kanarick and Jeff Dachis took their company through an IPO, raising $48 million in 1999. Razorfish was eventually acquired as part of a package by Microsoft, and then later sold to Publicis Groupe for $530 million.
Today, Dachis is the founder of the Dachis Group, a social media analytics company.
Kanarick is now the co-founder and CEO of Mouth "the leading online destination for indie food."
TheGlobe.com's Stephen Paternot was known as "the CEO in the plastic pants" after he was filmed in a nightclub saying, "Got the girl. Got the money. Now I'm ready to live a disgusting, frivolous life."
Paternot, in the movie Wholey Moses. He did a brief stint as an actor. via IMDB/Wholey Moses/Nutmeg Recording
Cornell students Stephan Paternot and Todd Krizelman founded TheGlobe.com in 1994. It was a social network before social networks existed, and offered essentially the same things that Facebook would later. But it made no money.
TheGlobe.com went public on 13 November 1998, and posted the largest first day gain of any IPO in history, a 606% increase in price. Its market cap was $840 million. The stock collapsed next year. Paternot cashed out only $1.5 million of his stock, and lost more of that in an investment in UrbanFetch.
Paternot in 2012 founded Slated, a private marketplace for investors to back indie film projects. Krizelman runs MediaRadar and AdRadar, two advertising market research companies.
Broadcast.com's Mark Cuban created a company that flopped, but it left him a billionaire who now owns the Dallas Mavericks
via Bloomberg
Broadcast.com was founded to let people listen to radio broadcasts over the internet. In 1998, however, so few people had broadband access that few ever actually heard anything on the site.
In April 1999, Yahoo acquired the company for $5.7 billion, making Mark Cuban a lot of money. But the company never took off … and now it doesn't exist.
Cuban has used his millions to buy the Dallas NBA franchise. He was recently acquitted in an unconnected insider trading case.
GeoCities' David Bohnett created the third biggest site on the web
via Wikimedia/Creative Commons
Bohnett was one of the founders of GeoCities, which popularised the "home page" for individuals — a function largely usurped by Facebook a decade later. In the mid-1990s, however, it felt as if everyone on the web had a GeoCities page. Only Yahoo and AOL had more traffic than GeoCities at its height.
In January 1999, GeoCities was purchased by Yahoo for $3.57 billion. It was never clear whether GeoCities ever actually made money.
Today, Bohnett is a tech investor. He has a stake in Fab.com, through his fund Baroda Ventures. He is also the Vice Chairman of the Board of the Los Angeles Philharmonic Association.
Robert Levitan's Flooz burned up to $35m on ads featuring Whoopi Goldberg
via Flooz
Most people (in the USA, anyway) remember Flooz because of its confusing ads starring Whoopi Goldberg, which encouraged people to use an alternative form of credit on the internet, which they could earn via shopping at Flooz-affiliated merchants.
Flooz, however, was a flop, and went bankrupt in 2001.
Levitan went on to found Pando networks, a peer-to-peer file sharing company, that was acquired by Microsoft for $11 million this year.
Kaleil Isaza Tuzman's was made into a movie, 'Startup.com'
No-one went to see it.
via Kaleil Isaza Tuzman
On paper, govWorks was a great idea — one web site where people could go to pay parking tickets and get other local government services without having to physically go to the local courthouse.
But the company, which had over 250 employees at its height, burned through $60 million in venture capital and never made a dime. It was documented in an indie movie, Startup.com, that few actually saw.
Tuzman — a Goldman Sachs alum — went on to become president of JumpTV, a start-up focused on foreign Internet Protocol Television content. The company raised $160 million in two public offerings in 2006 and 2007. Tuzman sold his stake and left the company.
Joseph Park's Kozmo was "the frothiest disaster of the first dotcom bubble" – but it has come back to life
via Joseph Park/LinkedIn