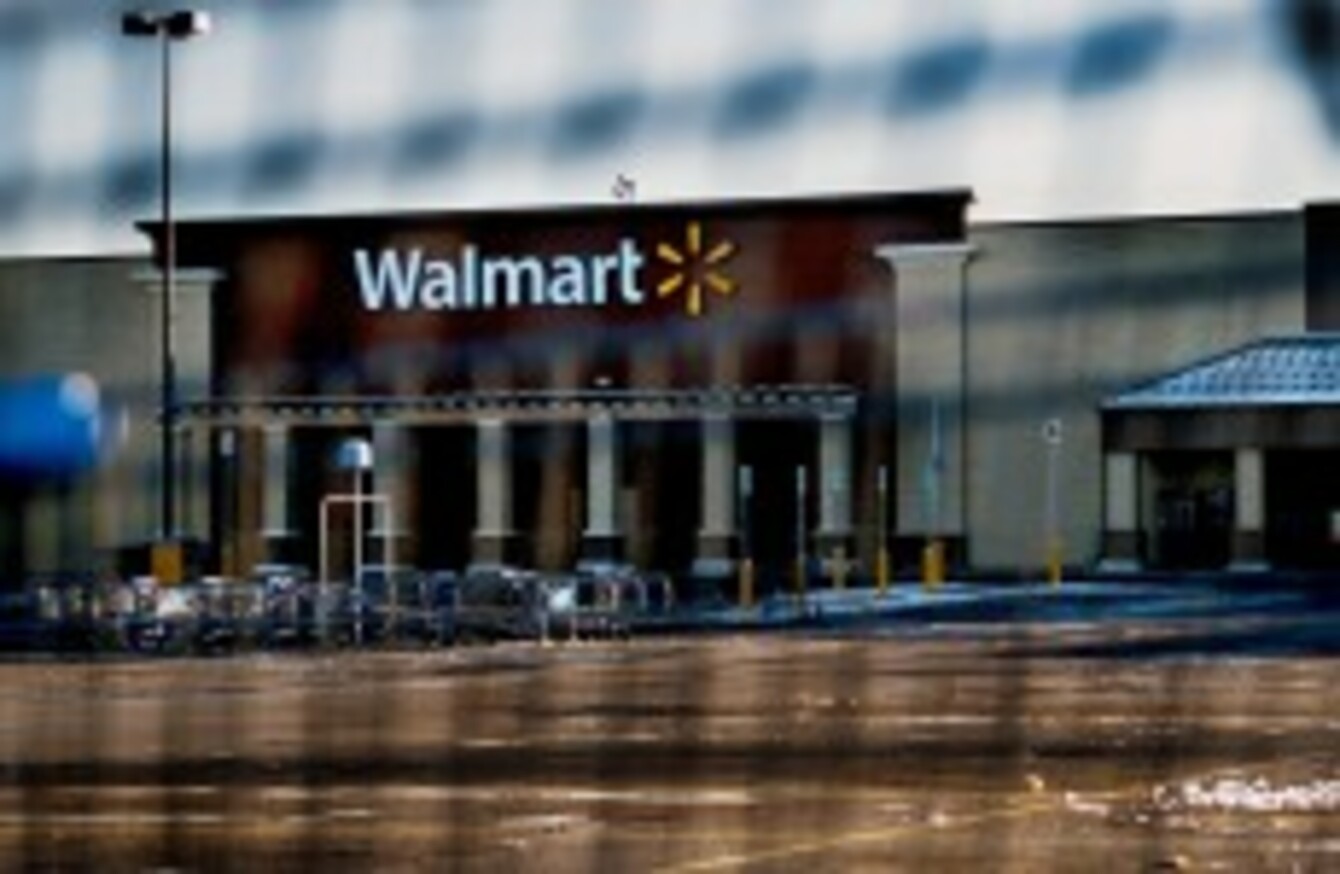 The shop in Idaho
Image: AP
The shop in Idaho
Image: AP
THE ACCIDENTAL FATAL shooting of a US woman by her own two-year-old son at a Walmart store has left her family devastated and again raised questions about gun safety in America.
Veronica Rutledge was out shopping with her son and three nieces on Tuesday in Hayden, Idaho when the child unzipped her handbag — which was specially designed to carry a concealed weapon — and the gun went off.
The 29-year-old nuclear research scientist, who held a permit to carry a concealed weapon, got the bag last week as a Christmas gift from her husband Colt Rutledge, with whom she shared a passion for guns.
"An inquisitive two-year-old boy reached into the purse, unzipped the compartment, found the gun and shot his mother in the head," her father-in-law Terry Rutledge told the Washington Post newspaper.
It's a terrible, terrible incident.
He added that his son, the victim's husband, now is grappling with how to break the news to the youngster, the couple's only child.
"He has a two-year-old boy right now who doesn't know where his mom is and he'll have to explain why his mom isn't coming home," he said.
And then, later on his life, as he questions it more, he'll again have to explain what happened, so we'll have to relive this several times over.
Veronica Rutledge was a scientist at the Idaho National Laboratory, a federal research facility in the east of the state, and co-authored a number of published papers.
She and her husband — the couple married in 2009 — shared a keen interest in guns, spending time at shooting ranges and going out hunting.
 'Logical approach' to gun safety
Around 30,000 deaths a year in the United States involve firearms. The majority are suicides; many others are murders. But some involve children laying their hands on loaded weapons.
In 2011 alone, 140 children and teenagers died as a result of an unintentional shooting, more often than not inside a home, according to a study from the Brady Centre to Prevent Gun Violence.
"Every day as parents, we make rational choices regarding our family's safety — we buckle our children's seatbelts, make them wear bicycle helmets, and teach them to look both ways before crossing the street," it said today.
But when it comes to gun safety, many parents do not take the same logical approach.
Walmart closed its Hayden location — normally open 24 hours a day — after Tuesday's shooting, which occurred in the electronics department. It reopened this morning.
Coincidentally, the retail chain is the biggest gun retailer in the United States, which has seen an uptick in gun-buying in recent years among women looking for greater personal protection.
Fifteen per cent of American women own a gun, according to a Gallup poll analysis.
Crime versus safety
Largely rural Idaho has one of the highest gun ownership rates in the United States, as well as a rate of violent crime that is below the national average.
Over the years, a growing number of US states have adopted laws allowing their residents to obtain concealed carry permits.
In December 2011, the US Government Accountability Office estimated there were about eight million concealed handgun permits, but by June 2014, the number had grown to well over 11.1 million.
Florida has issued the most concealed carry permits — 1.28 million. The state with the highest percentage of residents with such permits is South Dakota at 12%.
In August, a nine-year-old girl learning to fire an Uzi submachine gun accidentally killed her instructor at the Last Stop Gun Range in the southwestern state of Arizona.
She was unable to control the weapon's recoil as she fired it, and an errant bullet struck her 39-year-old instructor in the head, killing him, a police report said.