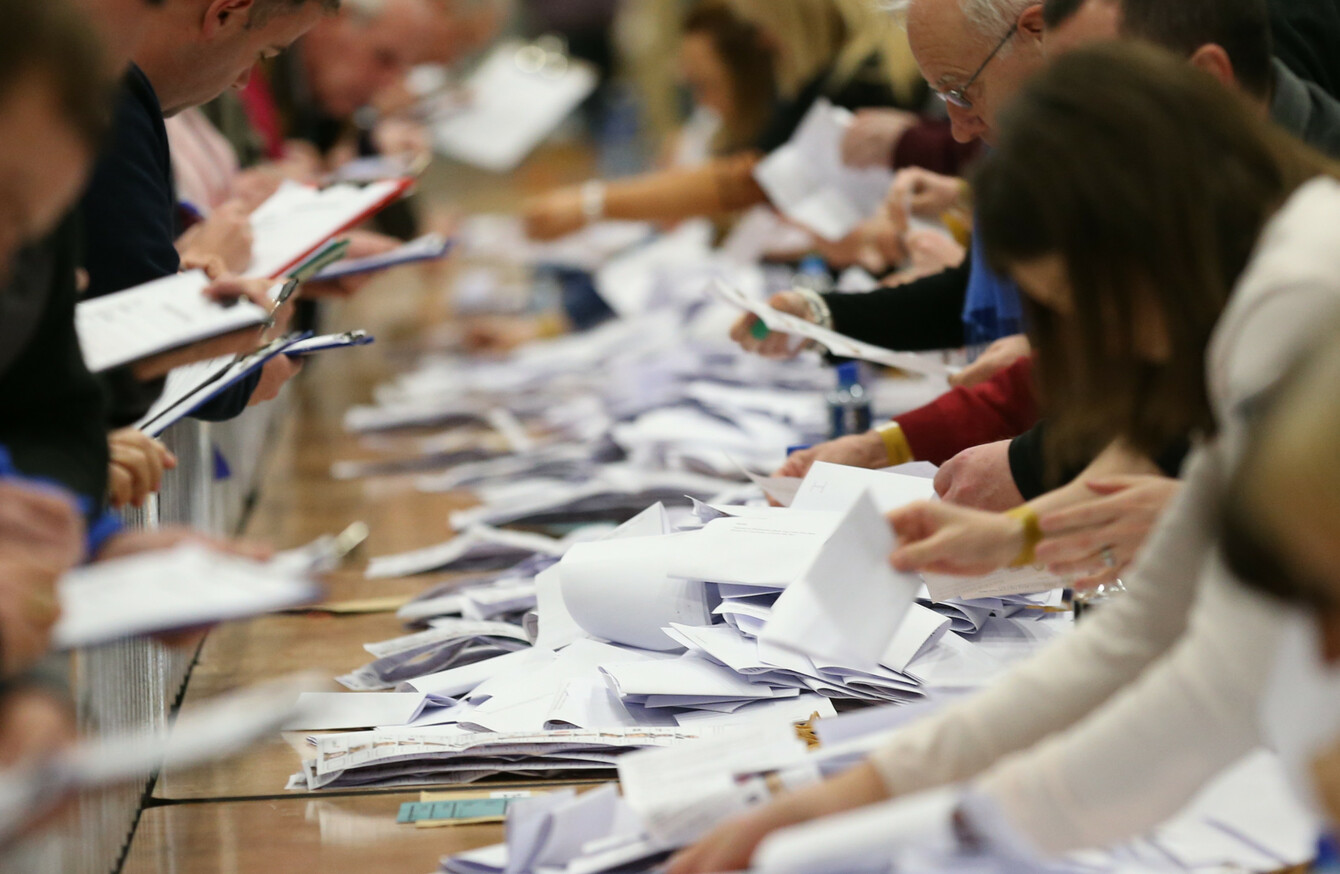 Image: RollingNews.ie
Image: RollingNews.ie
Source: TheJournal.ie/YouTube
WHEN YOU VOTE in the referendum to repeal or retain the Eighth Amendment tomorrow, don't be confused by what you see written on the ballot paper.
Although the referendum focuses on the amendment that was introduced back in 1983, it is actually a vote on the 36th Amendment to the Constitution.
That has been lost in the noise of the debate, as so much focus is placed on the Eighth.
The ballot paper you receive tomorrow will only mention the 36th.
Let's walk you through what it says…
Here is the sample ballot paper, as distributed by the Referendum Commission.
The question you're being asked is:
Do you approve of the proposal to amend the Constitution contained in the undermentioned Bill?
The next line is the important part, and deals with the change being proposed to the Constitution:
Thirty-sixth Amendment of the Constitution Bill 2018.
This refers to a very short and simple piece of legislation. Click here to read it for yourself.
If the referendum is passed, this would allow the existing  Article 40.3.3 – which contains the Eighth Amendment (right to life of the unborn), 13th Amendment (right to information about seeking a termination), and 14th Amendment (right to travel for a termination) – to be replaced with the line:
Provision may be made by law for the regulation of termination of pregnancy.
That's it. The 13th and 14th Amendments are not required if the Eighth Amendment is repealed.
#Open journalism No news is bad news Support The Journal

Your contributions will help us continue to deliver the stories that are important to you

Support us now
This vote does not deal in any way with the proposed legislation that would govern the circumstances of where abortion would be allowed.
Speaking ahead of Friday's vote, Dublin city returning officer James Barry advised voters to remember to mark their ballot paper with a single X and nothing else.
"Some people might mark their vote with a Yes or No, or they might use a tick and an X," he told TheJournal.ie, "but a single X is all you need."
Barry added that occasionally people will attempt to put their initials on votes, but as this makes them potentially identifiable to other people – thus invaliding the secrecy of the vote – they will not be counted.
He said that badges and jumpers could be acceptable – and that impersonation officers from either campaign might be seen wearing them within the polling stations – but that it's all based around the potential disruption they could cause, which is up to the discretion of the presiding officer.
Barry stressed that everyone should bring ID, and to be even safer, proof of address.
If there's a big queue, having [proof of address] can help keep things moving.
Barry added that if anyone wishes to pop in to a polling station to observe proceedings and see how it all works, they will generally be welcome to do so.