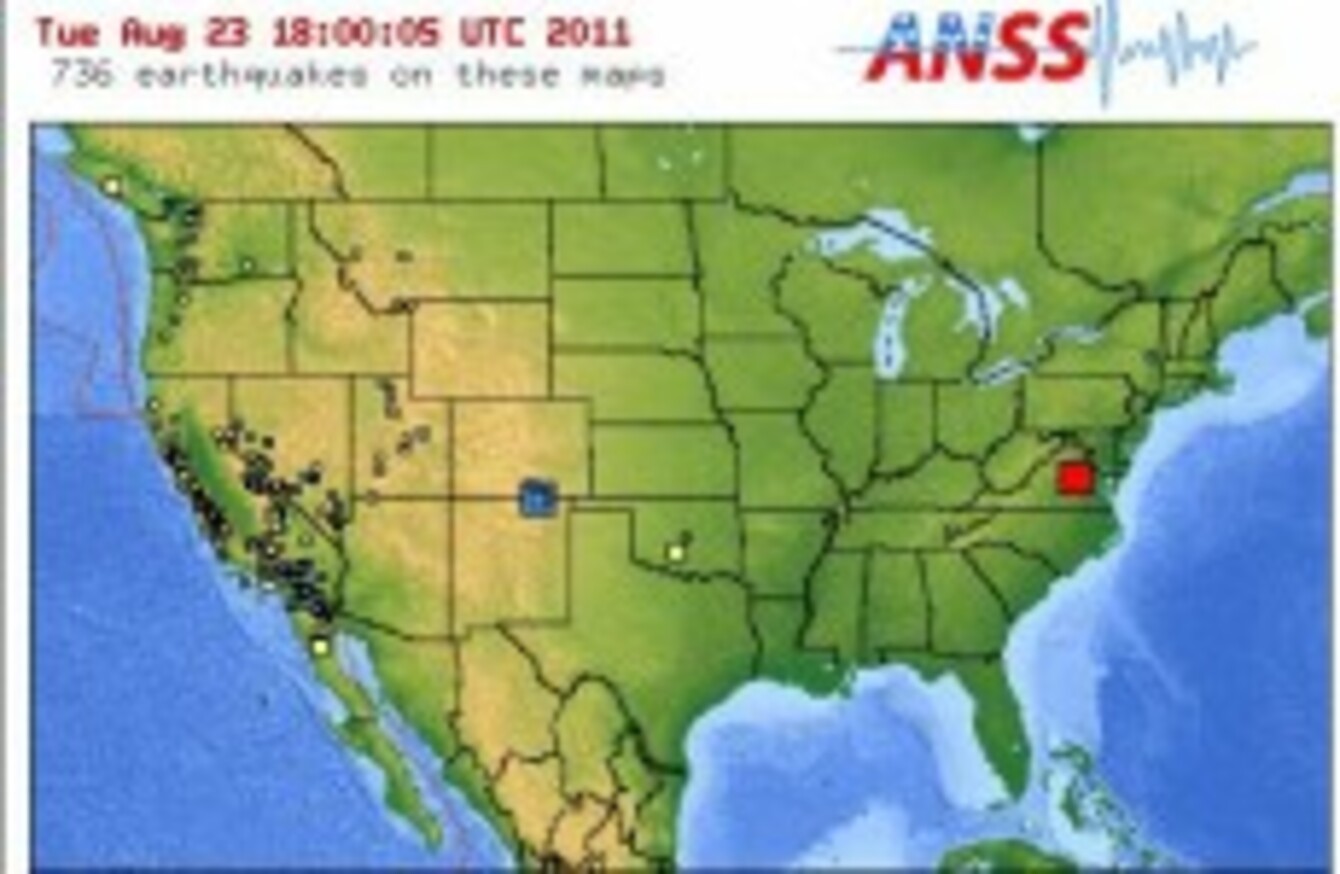 US Geological Survey image.
Image: USGS
US Geological Survey image.
Image: USGS
A 5.9-MAGNITUDE earthquake has struck the US state of Virginia.
The quake was felt in New York city, Washington DC and North Carolina, and sparked the emergency evacuation of buildings including the Pentagon and the White House.
Reuters reports that the control towers of JFK, Newark and La Guardia airports in New York have been evacuated, while Washington's Reagan Airport has suspended all flights.
AP said authorities in Washington DC were reporting numerous injuries, but none serious, in the wake of the event. The Ecuadorian embassy in the city was among the buildings damaged.
US Geological Survey data said the earthquake had struck close to Mineral, Virginia, at 1.51pm local time (6.51pm Irish time) at a depth of 1km below the surface.
It had originally reported a magnitude of 5.8, but subsequently upgraded it to a 5.9.
This video shows some of the damage caused close to the quake's epicentre:

A separate earthquake of magnitude 5.3 was recorded earlier today in Colorado:
Additional reporting by Gavan Reilly