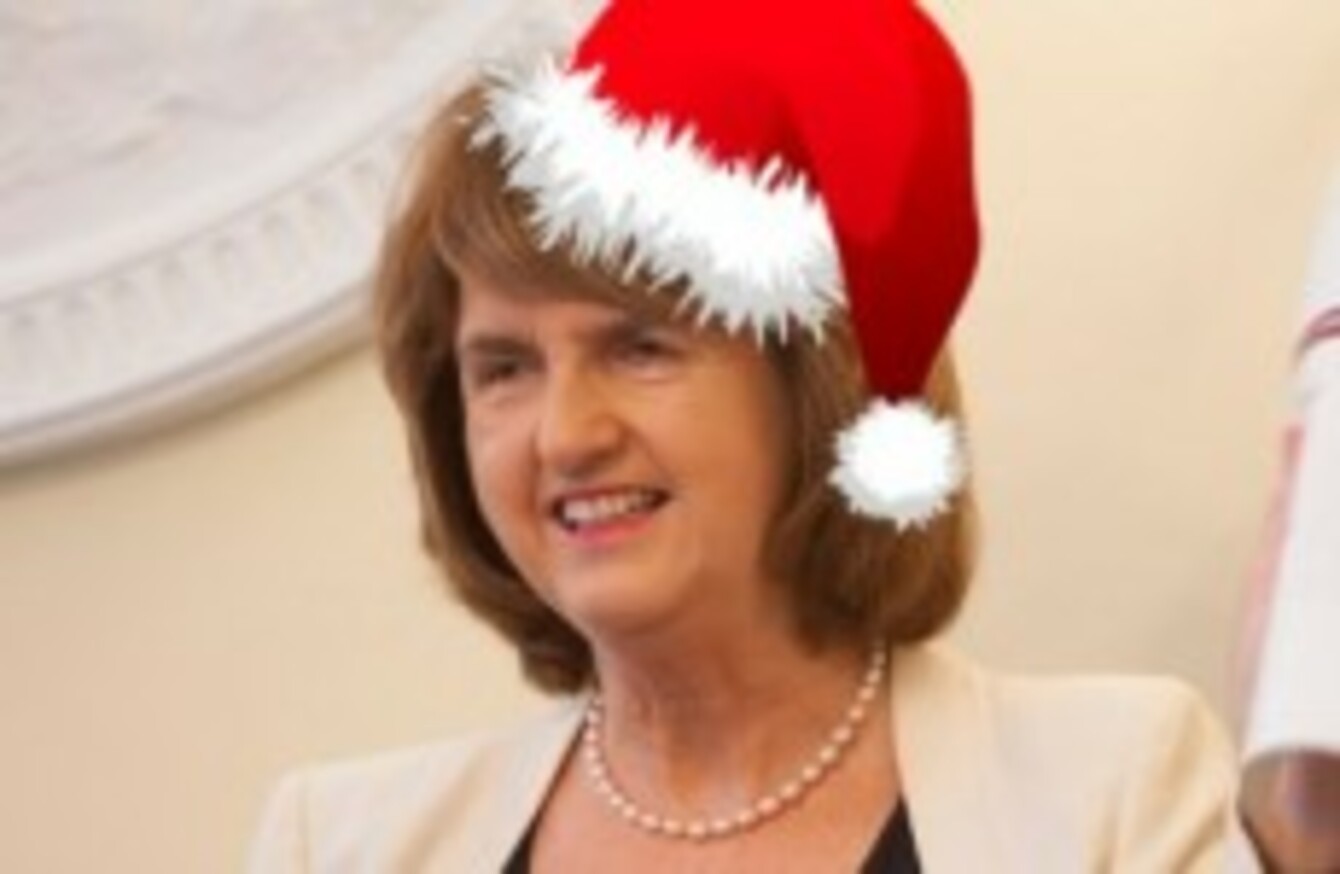 Image: Rollingnews.ie
Image: Rollingnews.ie
TÁNAISTE JOAN BURTON has confirmed that people on social welfare will get a 50% increase in their Christmas bonus.
Last year, government restored the partial Christmas bonus of 25% to all state pension recipients, people with disabilities, carers, long-term unemployed people and lone parents.
Writing in The Irish Independent today Burton said the increase was possible this year as new job creation and falling unemployment payments has allowed her department spend money elsewhere.
In the newspaper she writes:
In money terms, a 50% bonus would mean an extra €115 at Christmas for a person on the State contributory pension, and almost €220 extra for a pensioner couple. It would mean an extra €102 for a carer, and more if that carer has children.
The once-off Christmas bonus was abolished by the Fianna Fáil government in 2009 in the midst of the financial crisis.
The Tánaiste confirmed over the weekend the Universal Social Charge (USC) will also be reformed in the upcoming Budget.
In an interview on TV3′s Sunday AM show, she said:
In my negotiations with the Taoiseach I suggested, and he did accept, and Fine Gael has accepted, that rather than focusing on the top rate of income tax we need to start and reform USC in a really serious way.
She would not be drawn on how much the cut will be, but speculation is it could be reduced by 2%.
Describing it as "Fianna Fáil's dreaded USC" in the Irish Independent today, she said government now has the opportunity to "not just reduce – but phase out" the USC.