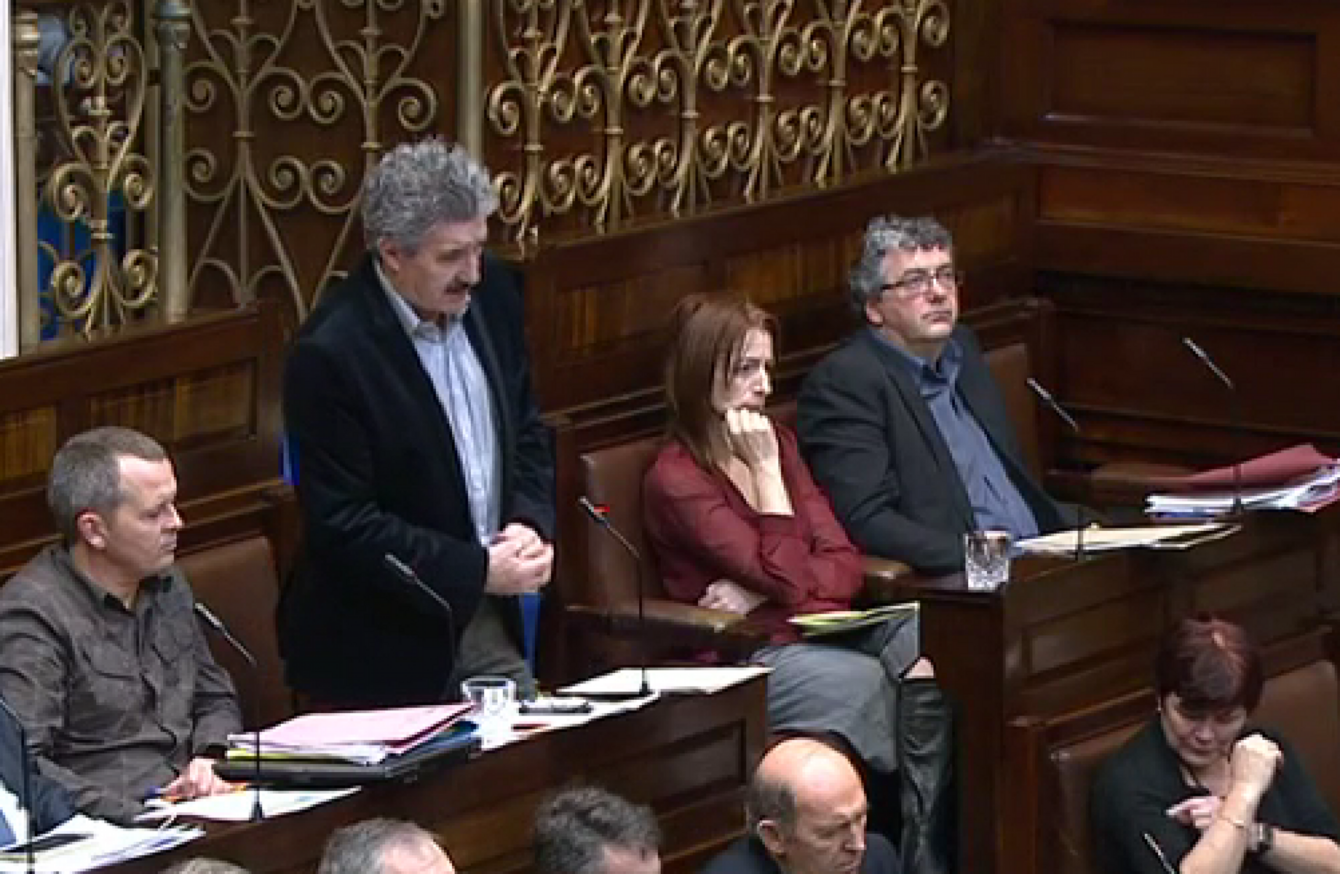 John Halligan speaks to the Dáil today.
John Halligan speaks to the Dáil today.
INDEPENDENT TD JOHN Halligan made an impassioned plea to the Taoiseach to bring forward legislation that would legalise abortion in Ireland.
Speaking during Leaders' Questions, the Waterford deputy told the story of a 32-year-old constituent named Anne Maria.
"She drove from Waterford to Dublin, flew to London, on her own to get an abortion.
When she landed, she was picked up on a minibus. There were eight others on the minibus, all aged between 17 and 19.
"She says that  what frightened her mostly  from the minibus is the silence as they drove to the clinic.
Taoiseach, I would believe you to be a man of compassion and I've never said otherwise.
"Would you allow this happen to your own daughter? To be in the emptiness and loneliness and have to leave your own country? I have three daughters, would I like to see one of them having to go?
"Very many young women don't tell their families when they make this journey. They go on their own.
It's not the procedure that does the damage to these women psychologically, it's the journey. None of us should sit comfortably knowing that there is a minibus today leaving Glasgow or London with seven or nine young women going to clinics. Without their friends, without their families. And knowing we have exported this problem.
"I think that's inhuman.
"I would ask you to reconsider this position , particularly those with fatal foetal abnormalities and those who have been victims of rape and sexual assault."
Kenny, for his part, said that he has "always been against abortion on demand", but said that he would allow a free vote on repeal of the Eighth Amendment if the government is returned for a second term.
"This story is one of many which causes great stress and difficulty for people," Kenny said.
"And that's why I believe we have to have a reasonable and rational, respectful and sincere and sensitive debate."