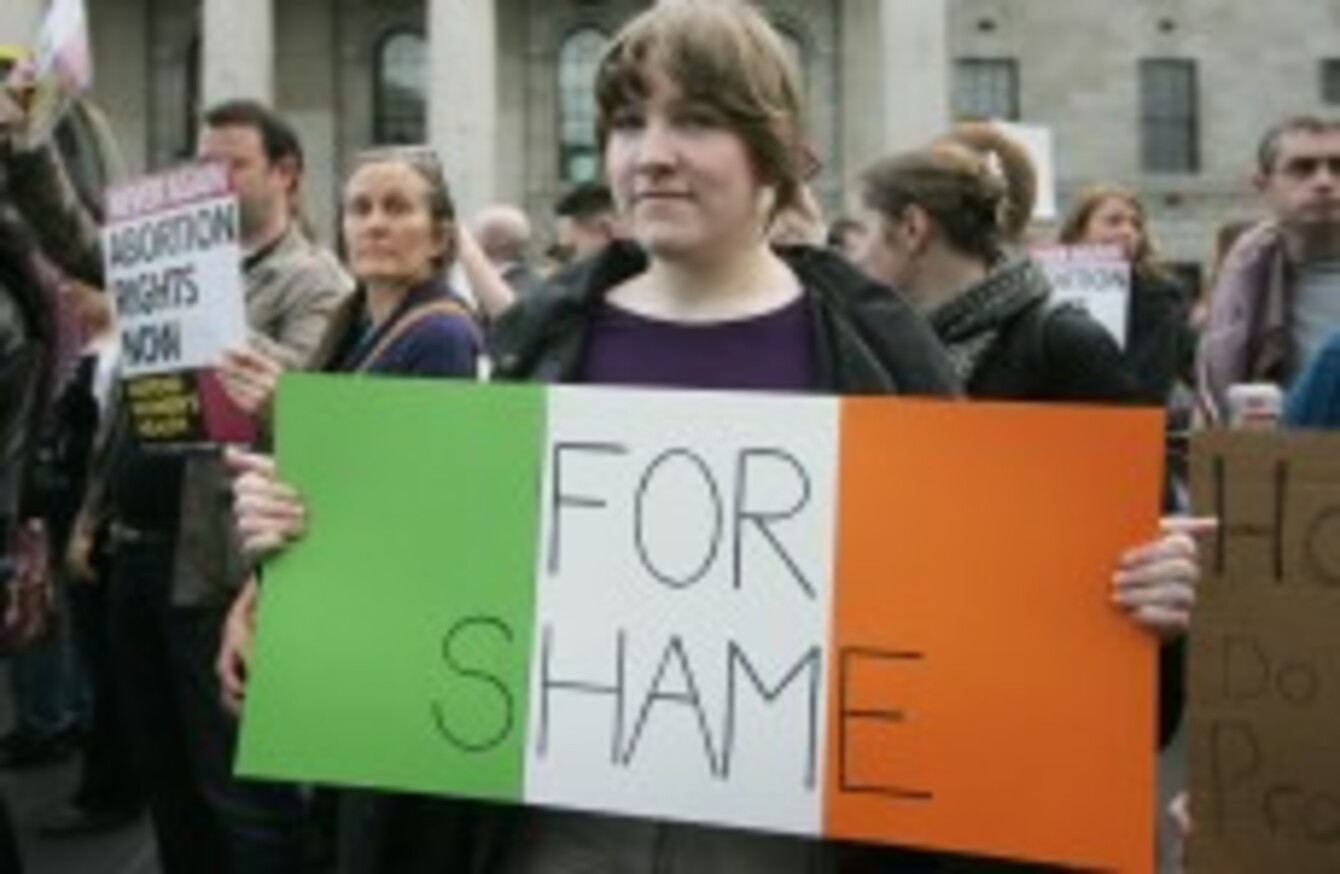 A protester at Wednesday's rally.
Image: Leah Farrell/Photocall Ireland
A protester at Wednesday's rally.
Image: Leah Farrell/Photocall Ireland
A NUMBER OF pro-choice campaign groups will be staging a rally at the Spire on Dublin's O'Connell Street this afternoon.
Around two thousand people attended a similar rally in the city centre on Wednesday evening to call for the a repeal of the contentious 8th Amendment of the Constitution.
The issue of abortion has been placed back in the spotlight in recent days in the wake of publicity surrounding the case of a young woman who who had a C-section at 25 weeks of pregnancy.
The HSE is due to carry out an inquiry into the case, which involved a woman who said she had been raped before arriving in Ireland.
She discovered she was pregnant while undergoing a medical exam here, and requested information about abortion services.
She said she was subsequently was seen by psychiatrists and underwent a Caesarean section.
In a statement on Monday, the HSE said its Director General had requested a report that "establishes all of the facts surrounding the care given to a woman who had her pregnancy ended pursuant to the Protection of Life During Pregnancy Act 2013″.
Choice Ireland, Actions for Choice, the Abortion Rights Campaign and the Association for Improvement of Maternity Services in Ireland are amongst the groups taking part in today's rally.
It begins at 2pm at the Spire, with a march to the Deparment of Health at Hawkins Street then planned, followed by a rally at the Kildare Street entrance to Leinster House.
Speakers will include representatives of Doctors for Choice.
The Pro-Life Campaign also held a vigil outside Leinster House last evening. Organisers said the event was being staged to "challenge the undignified clamour from pro-choice advocates for more abortion as a premature baby struggles for life".