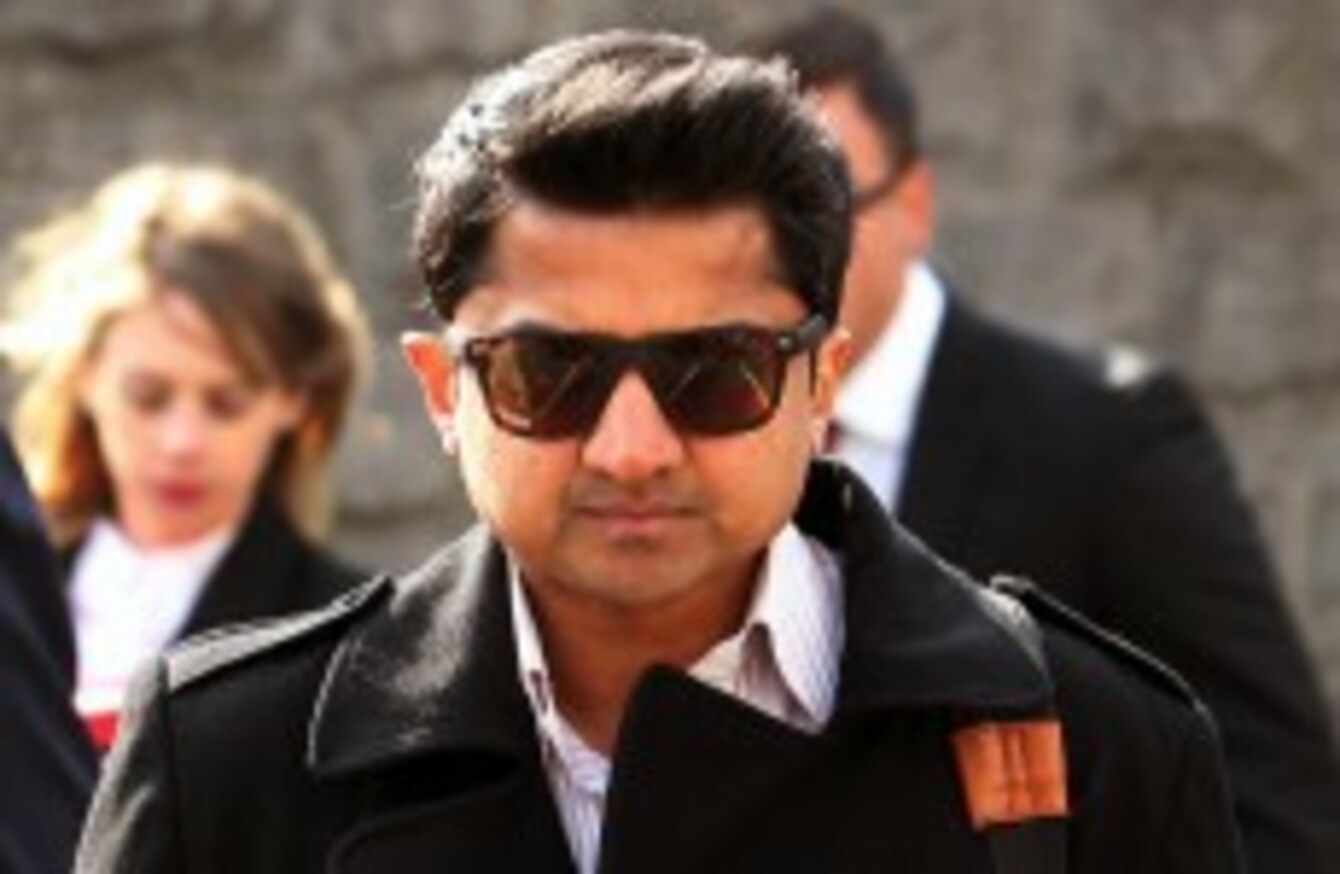 Praveen Halappanavar
Image: Niall Carson/PA Wire/Press Association Images
Praveen Halappanavar
Image: Niall Carson/PA Wire/Press Association Images
THE INQUEST into the death of Savita Halappanavar opened in Galway today.
The 31-year-old dentist, originally from India, died in Galway University Hospital last October after suffering a miscarriage.
She was 17 weeks pregnant and miscarrying when she was admitted on 21 October, complaining of backache.
Her husband Praveen told the coroner that his wife, a Hindu, repeatedly requested that doctors terminate the pregnancy but they refused because there was still a foetal heartbeat and because Ireland "is a Catholic country".
Savita Halappanavar died of suspected septicaemia on 28 October, five days after losing her baby.
"The next few days are going to be very tough," Praveen Halappanavar said as he arrived for the first day of evidence at Galway Coroner's Court.
The inquest is his last chance to find out the truth about how his wife was treated and why, he said.
The medics who treated Savita Halappanavar will be among those called to give evidence at the hearings, which are expected to last a week.
Family friend Chalikonda Prasad, one of the first to give evidence, said he had seen Halappanavar the night before she died and feared for her life.
"I was shocked to see Savita in such a state," he told the court. "She was swollen due to fluid retention and her hands and feet were blue. It was pretty clear she might not pull through."
Lawyers representing the hospital and the Health Service Executive said the doctor who treated Halappanavar would deny she made any reference to Ireland being a Catholic country as the reason for refusing to grant an abortion.
Doctor Katherine Astbury, who is to give evidence later this week, said in a statement read to court that she was legally obliged to refuse a termination because there was no evidence of a risk to Savita's life or health at that stage.
She absolutely denied saying the refusal was "a Catholic thing".
"I remember informing Miss Halappanavar that the legal position in Ireland did not permit me to terminate her pregnancy at that time," her statement said.
Abortion is illegal in Ireland except when it is necessary to save the life of the mother.
Praveen Halappanavar insisted that Catholicism was stated as a reason for the refusal.
"It did happen," he said. "I could be confused about the day she said it, but she definitely said that it was a Catholic country and she won't be able to terminate."
An inquest is a public inquiry held to determine the cause of sudden or unexplained deaths. It does not assign blame.
Nearly 70 statements from hospital staff, police and other sources have been gathered for the inquest, but not all of their authors will appear as witnesses, the court heard.