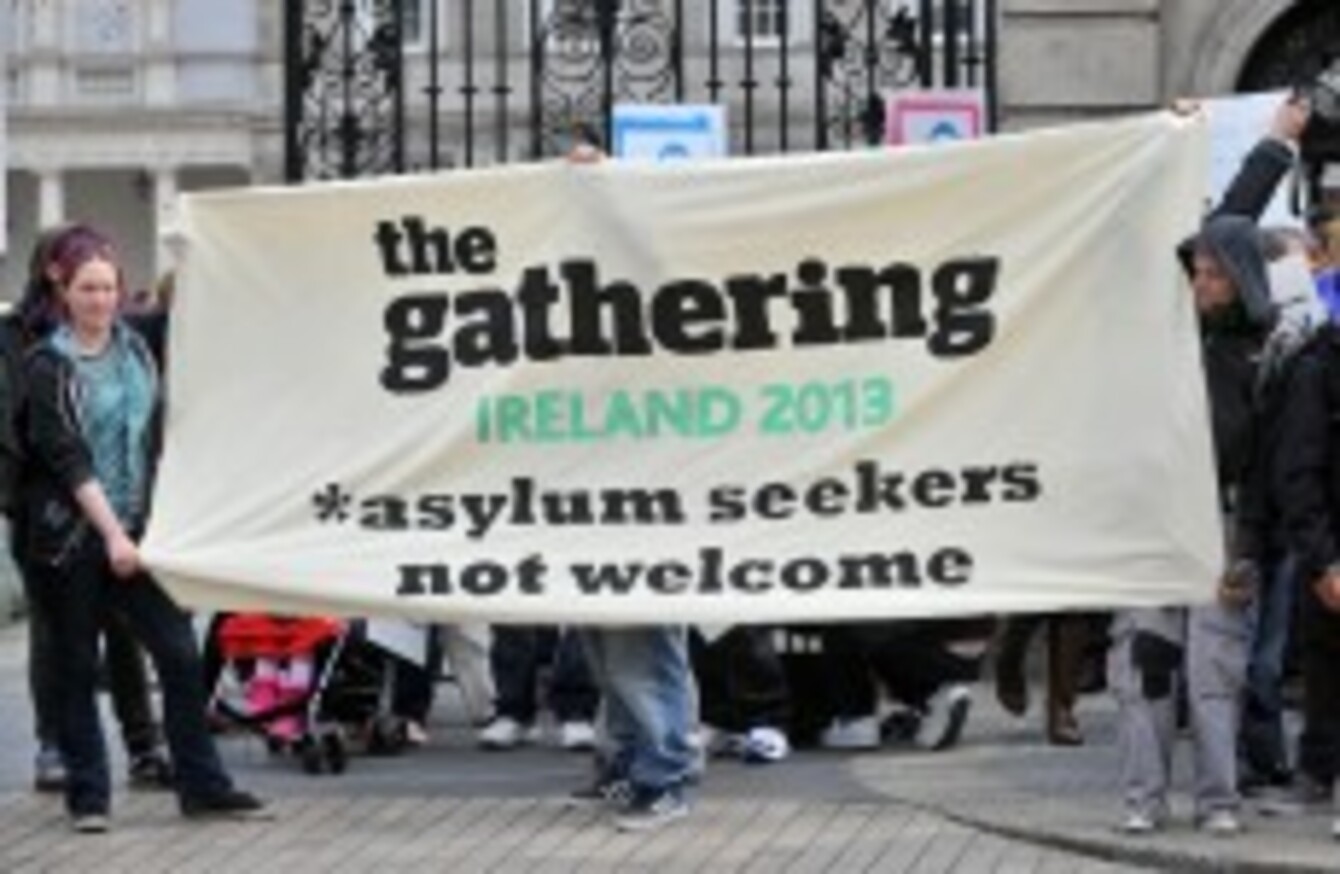 Human rights campaigners calling for an end to institutional living for asylum seekers in April this year
Image: Laura Hutton/Photcall Ireland
Human rights campaigners calling for an end to institutional living for asylum seekers in April this year
Image: Laura Hutton/Photcall Ireland
INAPPROPRIATE SEXUAL BEHAVIOUR accounted for seven of 210 incidents reported at direct provision hostels in 2012, new figures show.
The figures, revealed in the annual report of the Reception and Integration Agency (RIA), show that of the 121 reports to their Child and Family Services Unit last year, seven were for physical abuse, nine were for emotional abuse and 11 were for neglect.
The report says that parents at the centres are responsible for the welfare of their children, but does not give any details on who the reports were made against.
There were also 47 reports of children being unsupervised and four cases of children being taken into care by the HSE.
The controversial system, which was last weekend called "another Irish example of throwing unwanted individuals down a deep, dark hole" by TheJournal.ie columnist Aaron McKenna, sees some 60 per cent of asylum seekers, 2,340 people, spend three or more years in . About one third of asylum seekers are children.
Last month the ombudsman Emily O'Reilly said that there was a risk of child abuse in the system, because single parent families are forced to share rooms with strangers.
The report went on to say that the average length of time spent in direct provision centres is now around four years. The RIA accommodated 4,841 asylum seekers in 35 centres at the end of last year. That is a drop of 11 per cent on 2011 numbers, the fourth year in a row that numbers have fallen. In 2008, over 7,000 asylum seekers were in the system.
There were 89 adult incidents reported in 2012, including five cases of domestic violence.