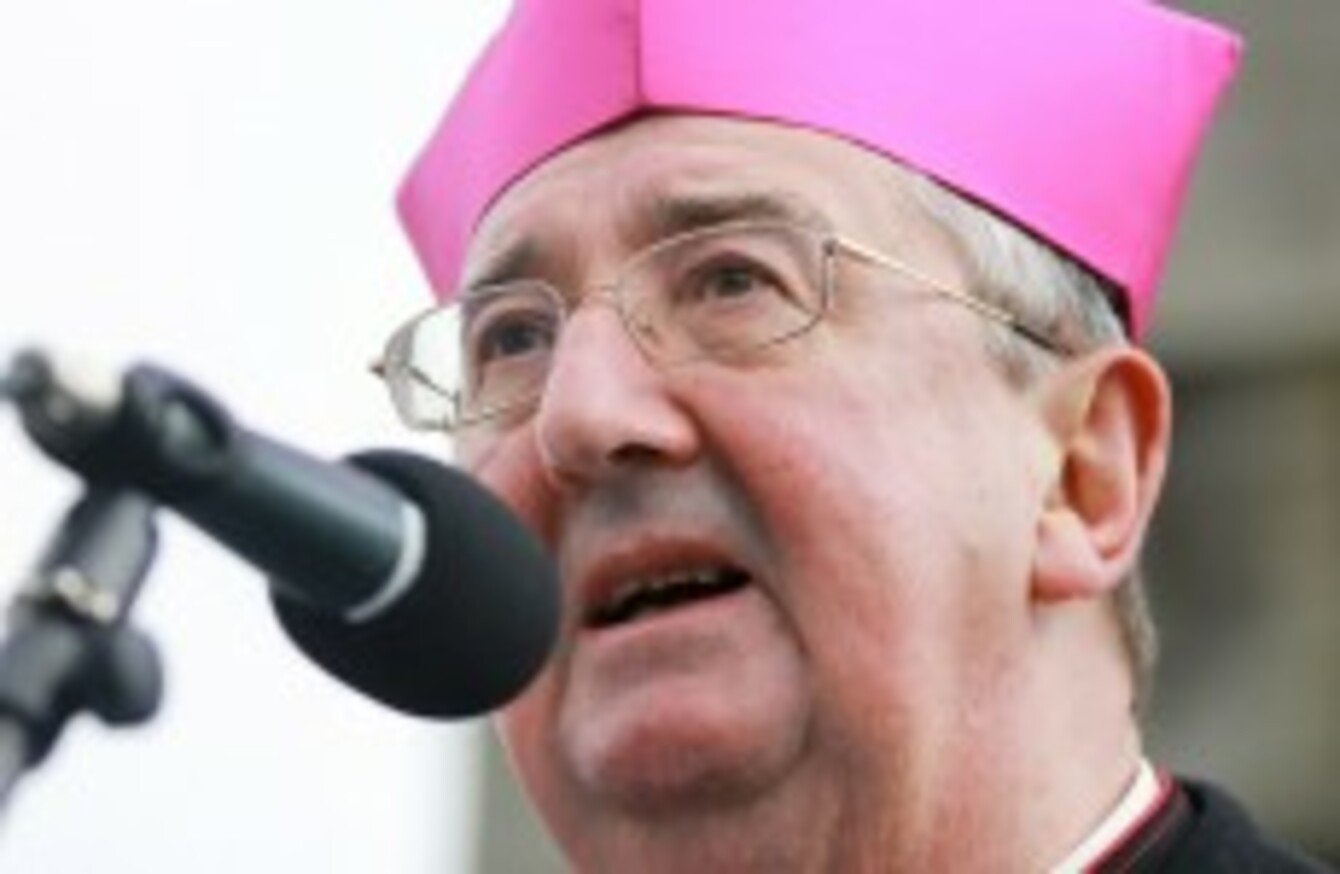 Acchbishop Diarmuid Martin
Image: Wanderley Massafelli/Photocall Ireland
Acchbishop Diarmuid Martin
Image: Wanderley Massafelli/Photocall Ireland
ARCHBISHOP OF DUBLIN Diarmuid Martin has said a growing disconnect between the teachings of the Catholic Church and real life was apparent in a recent survey carried out in his diocese.
The questionnaire, distributed by Pope Francis to bishops ahead of the Synod of Bishops in Rome, addresses topics such as family planning, pre-marital cohabitation, and same-sex relationships.
"The general response was that the teaching on marriage and the family is poorly understood and that it was poorly accepted and disconnected from real life experience of families – and not by just younger people," he told a meeting of priests and parish councils this evening.
Consulted
However, the Archbishop said that many respondents welcomed the survey, noting that it was first time they had been consulted on church matters.
He warned that Catholic Church needs to be wary of the "mechanics of consultation".
"We should not become an inward-looking Church, possessed by our problems," he said.
"We have to recreate such a culture in the real world of our times. "
I am convinced that we can do it and part of my conviction comes from witnessing how our Parish Pastoral Councils have shown that they want to move forward in this way and they want to do what is best for the Church.
The Archbishop said responses to the survey also showed:
A 'clear hesitancy' towards same sex unions from many, while others saw the Church's position as 'negative and judgemental'.
A "theory-practice" gap between teachings and real life.
Concern at "the high number of those who were living in what the Church regards as irregular situations" such as couples living together before marriage.
A feeling that the Catholic Church had been 'silent' recently.