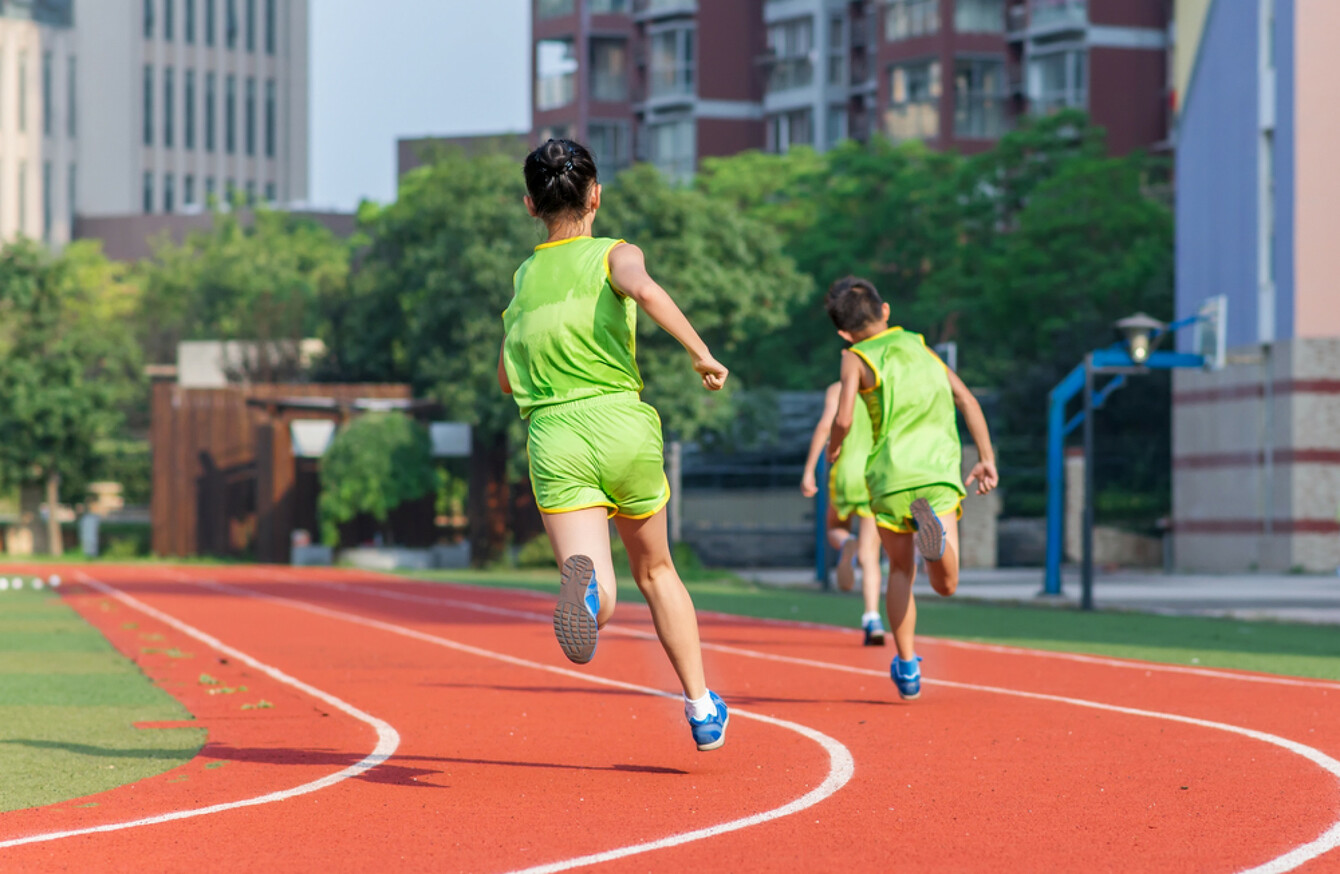 File photo
Image: xiao yu via Shutterstock
File photo
Image: xiao yu via Shutterstock
ACTIVE SCHOOL WEEK is running this week and schools across the country are being encouraged to participate in new activities and explore their local communities.
The week aims to offer an opportunity for schools across the country to work together with students, parents, community and national sporting and health organisations on a broad range of physical activities.
Schools who are signed up to the event are encouraged to raise awareness about physical activity by hosting a range of new initiatives with students.
These include incentivising active travel to and from school, playing music in the playground, challenging both staff and students to complete 60 minutes of physical activity every week,  and introduce new activities such as sitting volleyball or circle soccer.
Schools are also being asked to make use of community physical activity amenities such as playgrounds, riverbank walks, historical trails, beaches and fitness parks. Along with this, schools are being encouraged to invite local sporting clubs to give taster sessions to the children throughout the week.
Active Walkway
This year's Active School Week has also seen the launch of the Active School Walkway.
The walkway resource, developed by Active Schools in partnership with Get Ireland Walking, provides schools with an opportunity to introduce a walkway with colourful and durable outdoor signposts to mark out a walking or running route around their school grounds.
Commenting on the launch of the week, Taoiseach Leo Varadkar said: "We're aiming to get everyone moving, and that's particularly important for children. We want to encourage and support children to have the best possible physical fitness and mental wellbeing.
Being active is hugely important for our children's health and will have a positive impact on them later in life too. And most important of all, it's great fun.
Minister for Health Simon Harris added: "We all need to work together to get children active from an early age and support parents and the education sector in building a culture of physical activity.
"Children and young people need to be active for at least 60 minutes every day. This week have many benefits for their physical and mental health wellbeing. Children who are active are more likely to live happy and healthy lives and society as a whole will benefit."
Schools that strive to achieve a physically educated and physically active school community throughout the year are awarded the Active School Flag by Health Ireland.
For more information about Active School Week, click here.