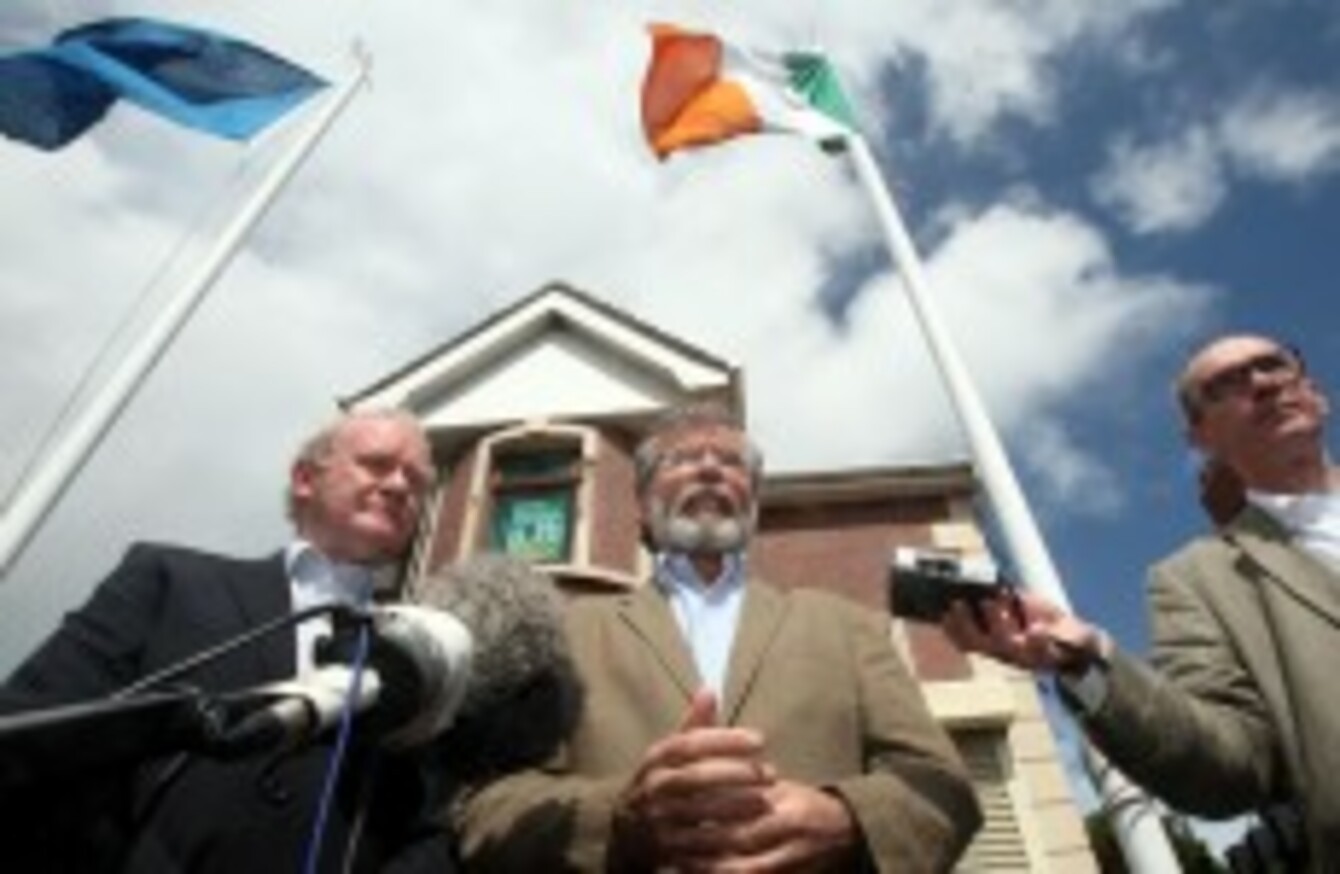 Image: Paul Faith/PA Wire
Image: Paul Faith/PA Wire
SINN FÉIN PRESIDENT Gerry Adams has called on the leader of the Ulster Unionist Party, Tom Elliott, to withdraw remarks in which he labelled members of the former's party as 'scum'.
Elliott made the remarks on Saturday after being deemed elected to the Stormont Assembly for the Fermanagh & South Tyrone constituency, when he described the Irish tricolours being waved by Sinn Féin activists as those of a "foreign nation".
As he was heckled for his comments, Elliott added that he expected "nothing better from the scum of Sinn Féin", and criticised them from interrupting his acceptance speech as a democratically elected representative.

The comments have been criticised from both sides of the unionist-nationalist divide, and this afternoon Adams called on Elliott to withdraw the remarks.
Elliott "should not have said what he said," RTÉ quotes the Louth TD as saying.
The UUP's deputy leader John McCallister has said Elliott was "tired" when he made his remarks, while Elliott himself has defended his comments given the abuse he was facing from republican volunteers at the count centre in Omagh.
As counting for Northern Ireland's various local councils continues this afternoon, talks are expected to begin on the formation of a new executive – with the DUP and Sinn Féin expected to take the lead roles in a new administration.
The distribution of the executive's seats is strictly proscribed based on the number of seats won by each party. The BBC reports that the UUP is attempting to coax David McClarty, an independent MLA formerly of the UUP, back into the party fold.
If they can do so, the party will merit an extra seat at the executive table.