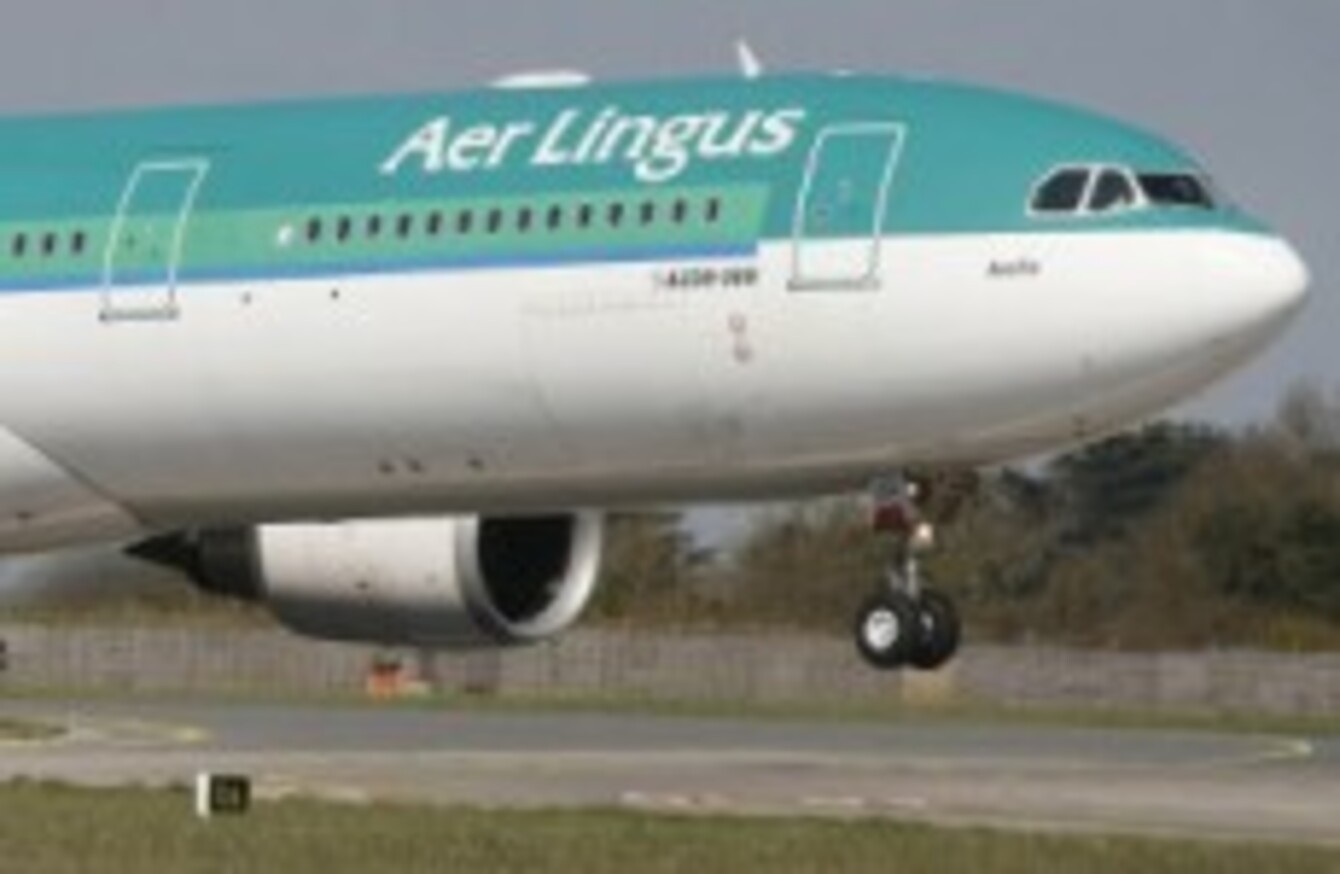 Image: Niall Carson/PA Wire
Image: Niall Carson/PA Wire
AN AGREEMENT BETWEEN Aer Lingus management and cabin crew involved in a long-running dispute could be reached within days, according to the PA.
Yesterday, IBEC and the Irish Congress of Trade Unions (ICTU) arranged a meeting with airline management and the crew's trade union Impact.
Following that meeting, IBEC and ICTU recommended bringing the issue before the Labour Relations Commission (LRC).
Earlier today Aer Lingus would not confirm its attendance at the LRC talks, although a spokesperson for Impact told BreakingNews.ie that he understood the airline would attend the LRC.
Both parties are now engaged in LRC discussions, RTÉ reports, and have agreed to a two-stage process of negotiations over the controversial rosters.
Aer Lingus has cancelled dozens of flights throughout this dispute and has leased Ryanair aircraft and crew for other flights. The airline says it is operating at 90% capacity. Further cancellations are possible and anyone due to travel with Aer Lingus over the weekend is urged to check the status of their flight via the Aer Lingus website.