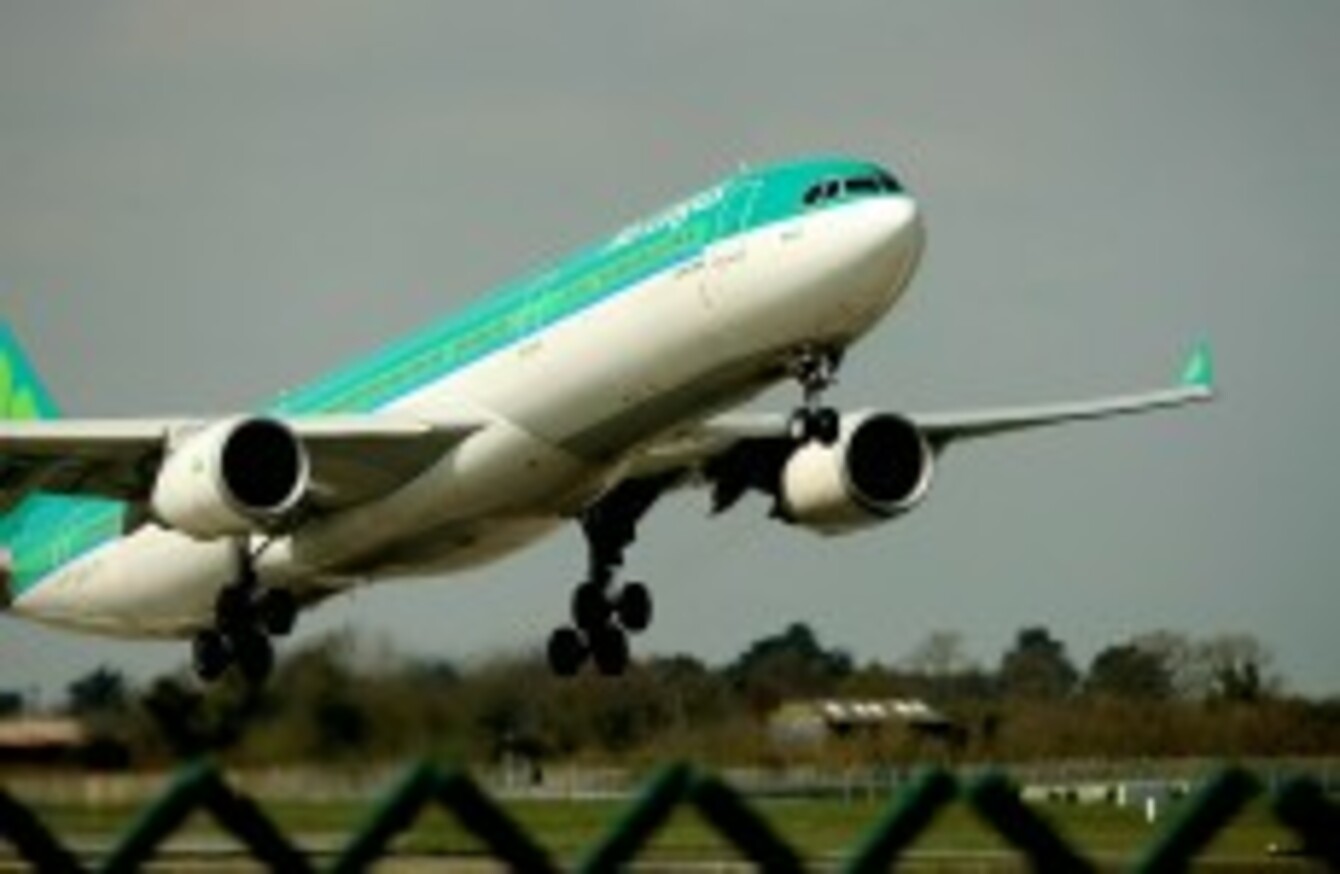 Aer Lingus flight
Image: Julien Behal/PA Archive/Press Association Images
Aer Lingus flight
Image: Julien Behal/PA Archive/Press Association Images
CUSTOMERS TRAVELLING ON Aer Lingus flights between Ireland and the US will now have access to Wi-Fi as well as being able to send texts with their mobile phone.
Aer Lingus long-haul fleet, comprising of seven Airbus A330 aircraft, have been fitted with satellite technology enabling high speed in-cabin internet access and GSM services including SMS and mobile data.
Calls will not be permitted during the flight as Aer Lingus states that studies show that the majority of customers prefer a 'call free' cabin.
Internet access
Laptops, tablets, mobiles and smart phones will all now be able to connect to Aer Lingus' Wi-Fi network, but not for free.
The new service will allow passengers to browse the web, send and receive  e-mail, download content and use instant messaging and social networking – but access to the Wi-Fi network will cost €10.95 for one hour and €19.95 for 24 hours.
Customers can also enjoy Wi-Fi on daily services between Dublin and Malaga, operated by an A330 aircraft, Aer Lingus flight numbers EI 584 / EI 585.
European airlines
Aer Lingus Chief Commercial Officer, Stephen Kavanagh said Aer Lingus is the third European airline to introduce internet access on transatlantic flights.
"Having direct internet access on long haul flights to cities such as New York, Boston, Chicago and San Francisco, will be of huge benefit to our customers, in particular to business customers. Feedback from trials has been extremely positive," said Mr Kavanagh.